— -- Ron Munsey is the definition of someone who whistles while they work.
As the nighttime custodian at Peter Woodbury School in Bedford, New Hampshire, he makes his jovial presence known by surprising the students each day with creative designs vacuumed into the classroom carpets.
"Ron is new to the school," Angie Perron Wyand, a first-grade teacher whose students are delighted by Munsey's handiwork, told ABC News. "Before this year he worked as a beverage distributor so he was working 60 or 70 hours a week and now he's working like 40 hours a week so I feel like that's something's he's really enjoying.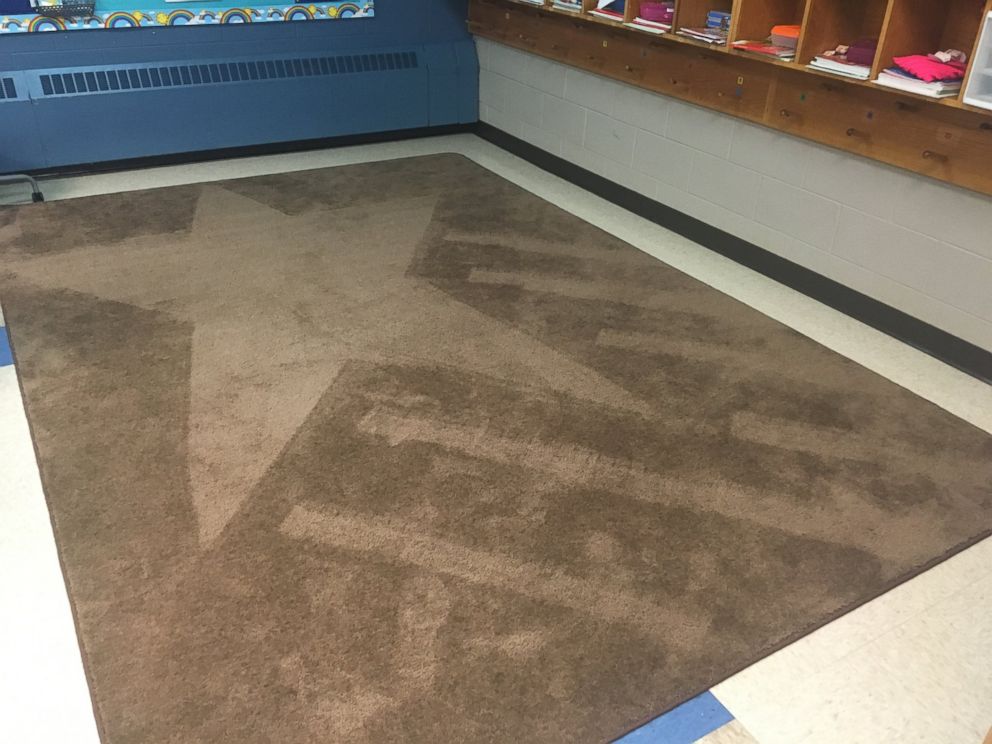 She added: "He's obviously putting his time and creativity into something you'd think was a simple job but he's taking it to the next level. He's always very helpful. If you need something he'll get it for you right away. He cleans the rooms really well. He's just goes above and beyond each night."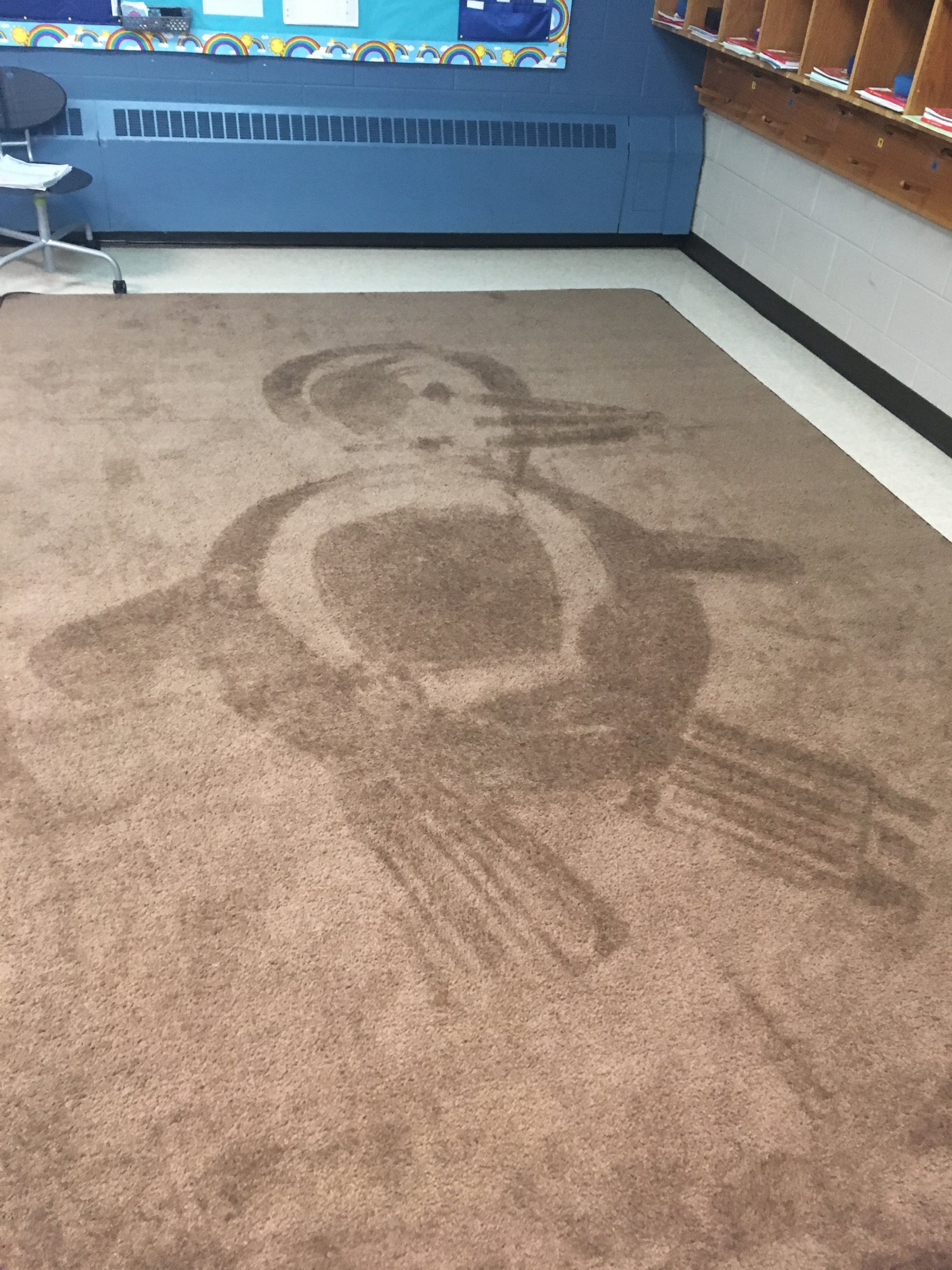 Since the start of the school year, his carpet creations have consisted of a shooting star, two different castles, sports team logos, Charlie Brown characters, Halloween symbols and more.
"He said he's always wanted to do it this but his wife won't let him do it in the living room," assistant principal Dan Mitchell said with a laugh.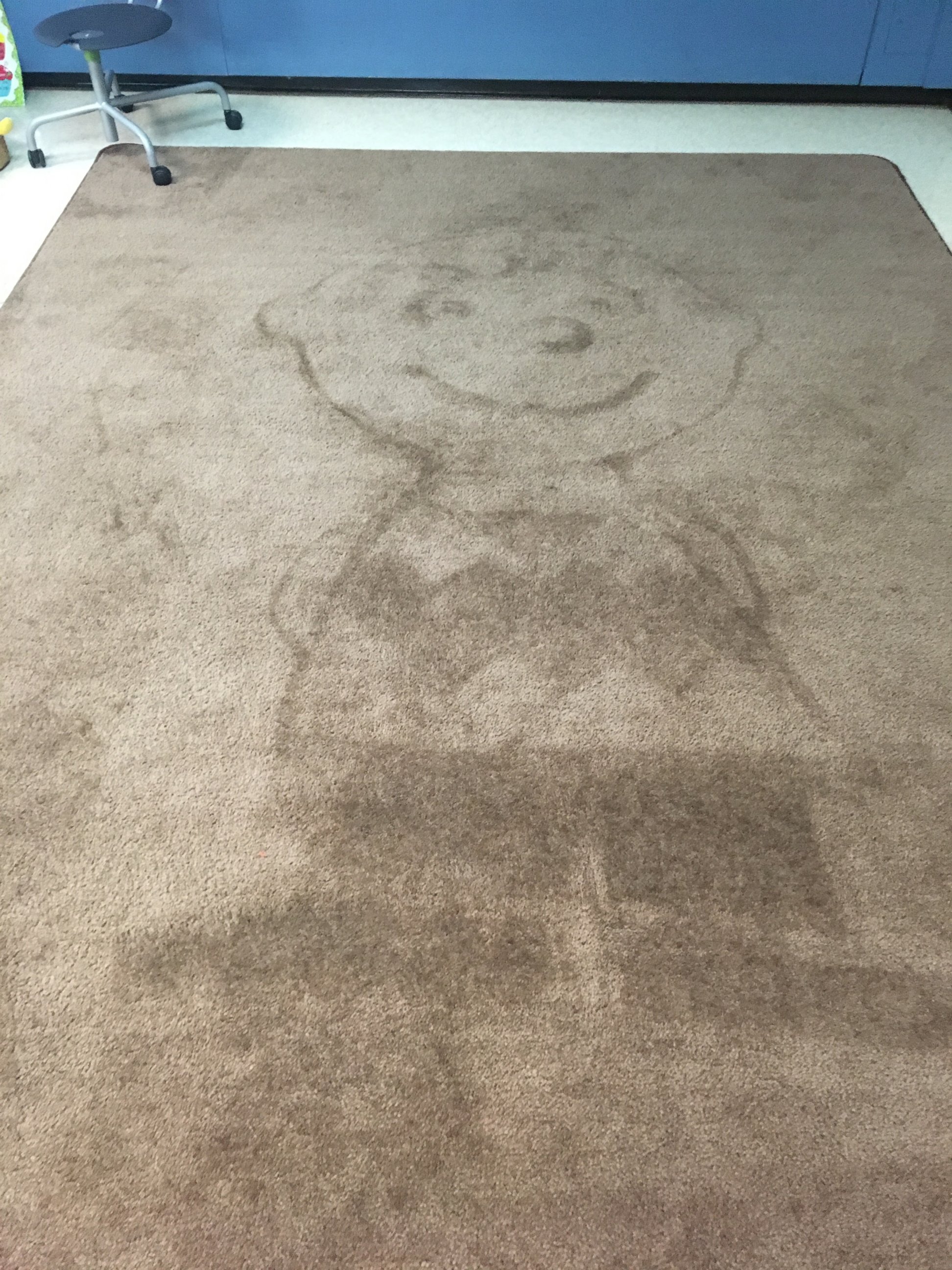 As an employee who works nights and doesn't get that one-on-one interaction with the students, Mitchell said Munsey's efforts "really does connect the work that is done by the custodial staff with the kids."
"It goes a long way," he added. "His shift is when the kids are gone, so oftentimes they lack that connection between the night staff and the students here in the day. It really drives home the point that there are so many people that come in here after you're gone and they work so hard to make a safe, comfortable and happy place for you to learn. He's an employee of the school but he's a stranger to the kids so to take that extra time with these small gestures really drives home that personal connection."