— -- These sweet senior citizens are proving it's never too late to find true love.
Murphy Wilson, 70, and Lucinda Myers, 67, plan to wed on July 29 in Huntsville, Alabama.
Wilson's daughters, Gina Woods and Danita Jones, encouraged them to take these precious engagement photos, and now social media can't get enough. Comedian Niecy Nash shared the picture on Instagram where it has nearly 35,000 likes.
"She swept me off my feet. I just fell in love with this gorgeous woman," Wilson told ABC News of his soon-to-be wife. "And of course she fell in love with me because of my charm and suave. My daughters -- and I love my daughters -- they decided they were going to be wedding planners and put all of this together. They decided we should have a photo shoot in the downtown park of Huntsville."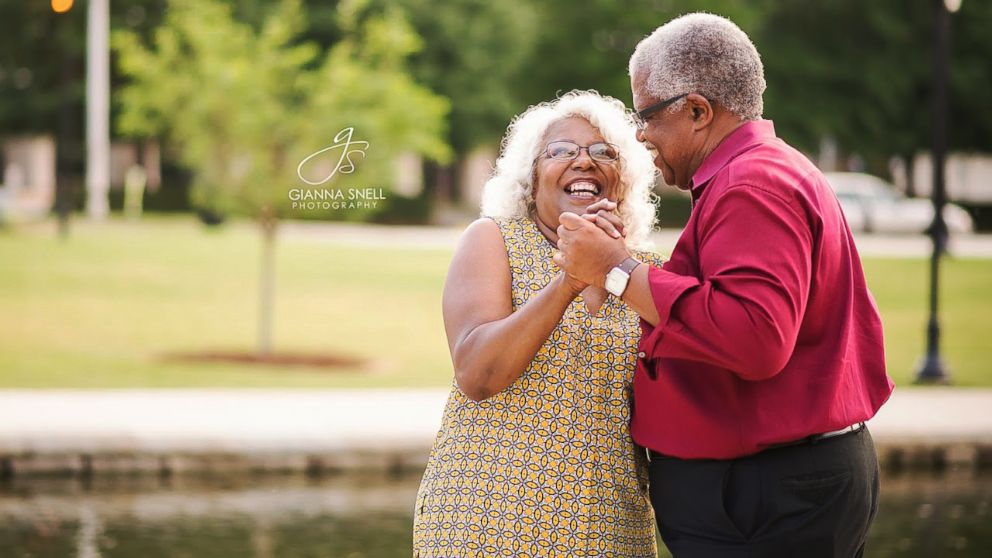 Wilson was widowed in 2013 and wasn't sure he could move on until he met Myers at church. Now they will marry in the same church where they met.
"We were married for 41 years. We were very, very, very close," Wilson said of his late wife, Antoinette. "I discovered about myself I'm not built to be a bachelor. I didn't like being by myself. We were like one person for 41 years. We literally said, 'To have and to hold 'til death do us part' and that was what we went through. But I got to a point where I recognized I still have a lot of love left."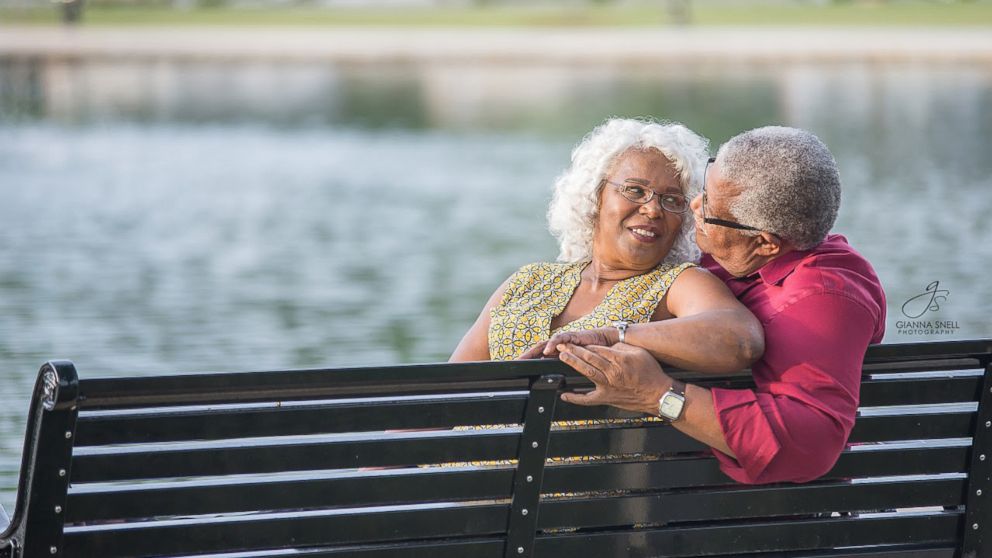 After his wife's death, Wilson said he would "pray and pray" for the Lord to bring someone else into his life, until he realized, "the answer to my prayer was sitting in the balcony with me for the last four years."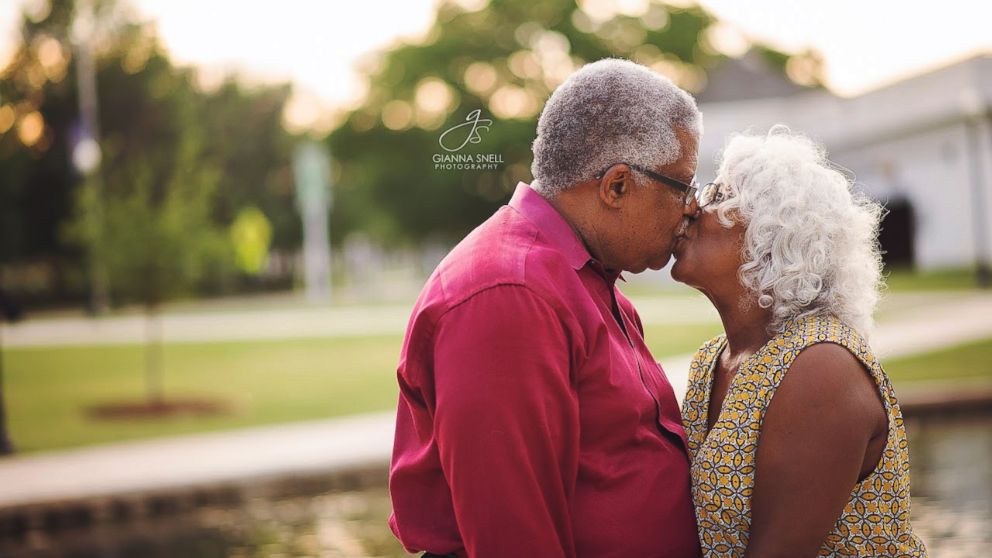 Myers agreed, explaining that she and Wilson had been eyeing each other for quite some time at church but had never really spoken.
"He has a beautiful smile. I love him so much," she said of Wilson. "He has such a calm demeanor about him. The Lord just put us together for a reason. We're just so happy. I couldn't have asked for a better mate."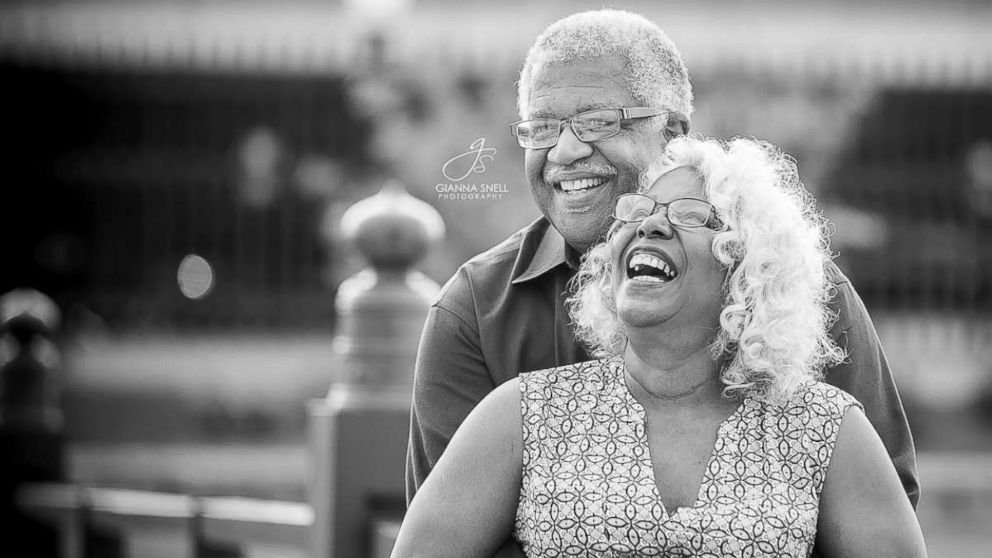 Now the two plan to run, not walk, down the aisle to each other.
"I need to hurry up and say, 'I do,'" Wilson said with a laugh. "They better hope I don't run down the aisle to get her."
Myers is excited because she said she "never had a real wedding before." This time around she's already chosen her wedding dress and is hiding it from Wilson.
"I'm thinking I'm going to have to have a facial massage because I've been grinning so much," said Wilson. "I've been telling everybody that I have been blessed again. I never thought God would give me another fantastic mate and he has. I just didn't think it would happen again."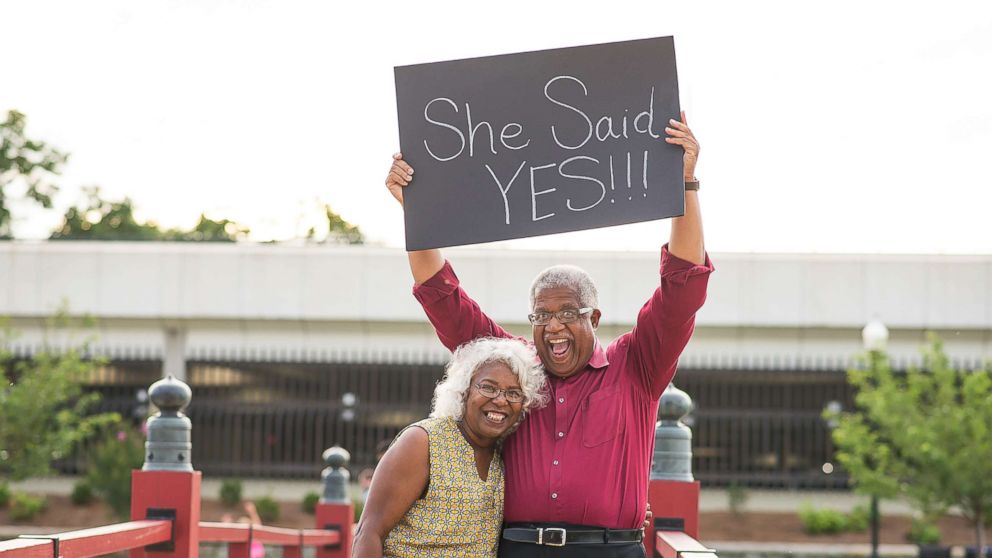 As for enjoying their engagement shoot with photographer Gianna Snell?
"She told us to be ourselves. That wasn't difficult because, quite frankly, we are so elated that we've found each other," said Wilson. "You have these two senior citizens thinking they're 16 and 17 years old. We just had a good time."