— -- A dying dog gets to live her final days in a new home after she was adopted by a kindhearted shelter volunteer who saved her from euthanasia.
"It was love at first sight," Bill Baker of Lakeside Park, Kentucky, told ABC News. "In spite of all the adversity she has, she has a very sunny disposition. I think dogs can smile and she can smile. She can't see...but when I say 'Papa's here, Marcie!' she perks up and smiles and it just makes my day."
Baker, 71, has been volunteering at Kenton County Animal Shelter in Fort Mitchell, Kentucky, for three years.
At the end of January, Baker said animal control brought in Marcie, who was reported as a stray roaming the neighborhood of Latonia, Kentucky.
"Her fur had been eaten off by fleas and she's also blind," Baker said. "She would've been euthanized."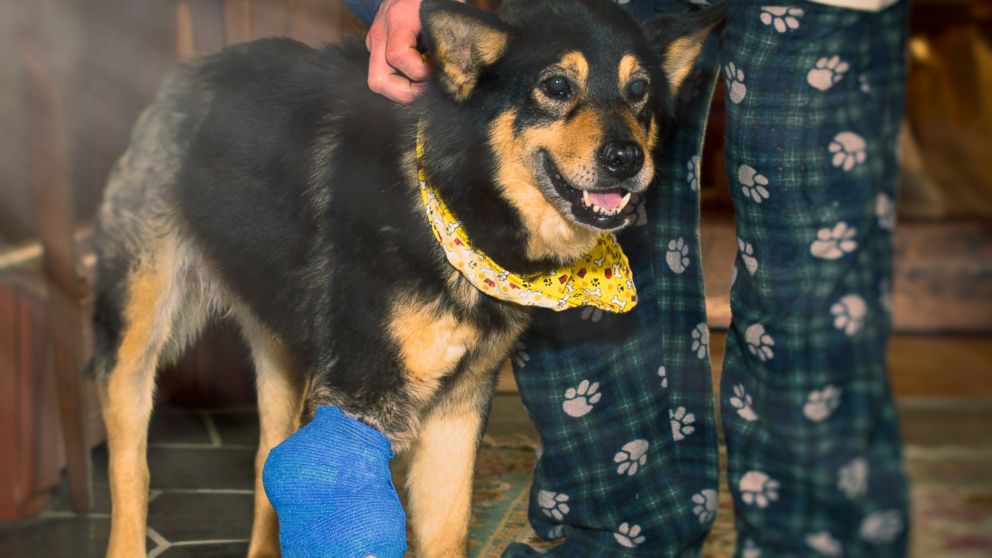 Baker, who owns three shelter dogs, brought Marcie to his veterinarian who confirmed she had cancerous tumors all over her body. But that didn't stop him from adopting the canine after the shelter's five-day holding period was over.
That holding period, Baker said, is to ensure that Marcie didn't belong to another family.
"I think because he's the wonderful man that he is, and he felt a special connection with her, he'll help her live out her life in a special way with him and his wife and the other shelter dogs he's adopted from here," Elizabeth Cochran, director of the Kenton County Animal Shelter told ABC News.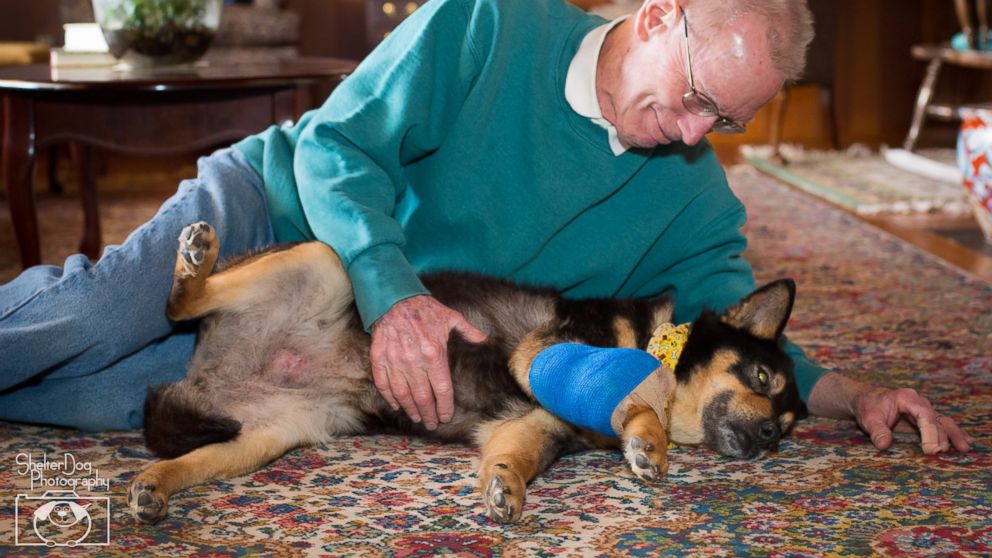 "It's a beautiful story and one that's not told very often," Cochran continued. "Most shelters have a difficult time adopting out older pets, but they can be as good as younger pets. We are really grateful that Bill was able to take her and we hope we can have older adoptions in the future."
Two weeks ago, local photographer Lisa Binns captured an emotional photo series of Baker and Marcie.
"It was something to remember [Marcie] by," Baker added. "She just warms my heart."