Shopping just got easier for shoppers with older children and adults with special needs around the U.S.
A special cart for caregivers, now available nationwide, makes it possible for them to use a shopping cart without having to use a wheelchair at the same time. The cart looks much like a traditional shopping cart, but instead of a toddler-sized seat, there's a chair that can hold up to 250 pounds.
It's called Caroline's Cart, available in select stores such as Kroger, Whole Foods, Trader Joes, Hannaford, Wegmans, ShopRite, Publix, Tops, and Price Chopper. And Target announced earlier this week that after testing the unique cart in select stores since February 2015, they've decided to roll out the cart in 1,782 stores nationwide by March 19.
The cart has been receiving praise on social media from those who need them, which convinced the retailer to provide them nationwide.
"Caroline's Cart can be a game-changer for families, and we're excited to offer this for our guests across the country," Senior Vice President of Store Operations said Juan Galarraga in a statement. "Target is always looking for new ways to make guests feel welcome in our stores and give them a more comfortable shopping experience. We're always listening to both our guests and team members and making changes based their feedback."
Caroline's Cart was created by Drew Ann Long. The stay-at-home mom from Alabaster, Alabama, was inspired to create the cart eight years ago for her now 15-year-old daughter, Caroline, who has Rhetts Syndrome.
Long told ABC News she is excited to see the cart in stores around the nation.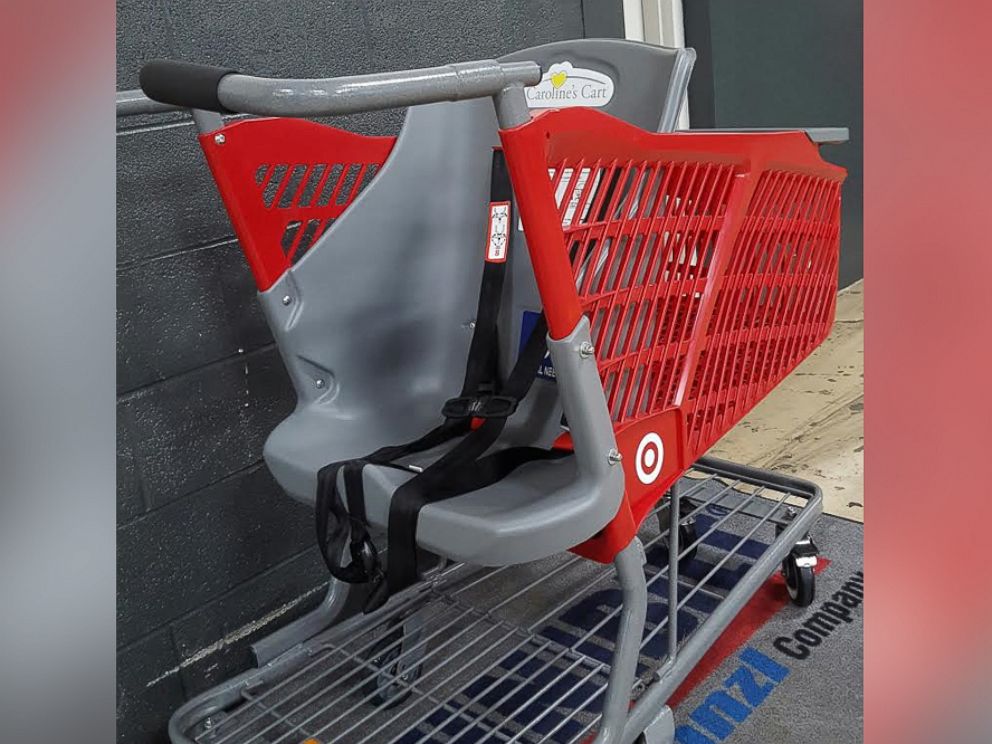 "It really is beyond words because the need has existed forever," she said. "People were hungry for it because they never had an accessible option. They either had to hire a babysitter to shop or bring someone with them and bring a wheelchair. To have accessibility is huge."
Long, 47, said her daughter is aware of how much she's helped others with special needs.
"I have kept her involved. I show her pictures. I read her emails [from other people]. We don't know how much she understands, but I do know that when she was sitting in our cart and we went to our Target that got it for the first time, I know it was very special for her," she said.