What to See and What to Skip in New Orleans
Exciting things to see and do in "The Big Easy."
November 15, 2014, 6:33 AM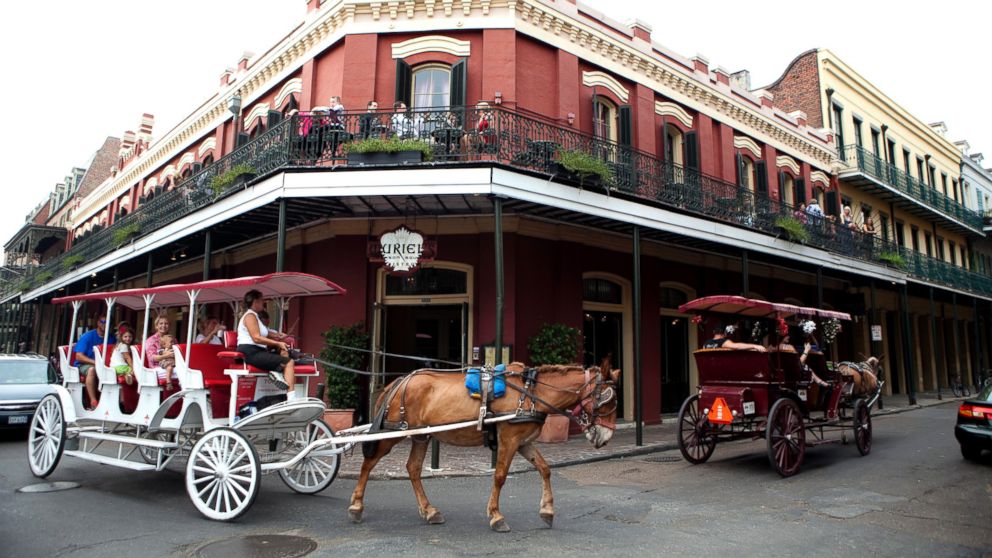 — -- How easy it is to let the good time roll in New Orleans! There's a unique energy here -– an enchantment -– that makes this historic Southern city a truly special place to visit, and visit often. The list of fascinating landmarks to visit -– and the list of amazing things to see, hear and taste -– is endless, of course.
So here are just a few of our favorites. Who dat!
Come for the Tour, Stay for BreakfastNotable mansions abound in New Orleans, many of them welcoming visitors year-round. Degas House, the 19th century estate where French impressionist Edgar Degas briefly lived in the early 1870s, is one not to miss. The renowned artist, whose mother was born in New Orleans, produced close to two dozen paintings and drawings here. Two-hour tours, offered twice daily, are led by Degas' own great-grand nieces and include a documentary screening and a walk down oak tree-lined Esplanade Ave. Come early and savor a pre-tour, cooked-to-order Creole breakfast, like French Toast topped with caramelized bananas. Mimosas come complimentary.
Skip the City, Tour the SwampFor a truly wild experience, tour the secluded bayous and swamps of South Louisiana on a high-speed airboat. Airport Adventures will pick you up from any downtown NOLA hotel and whisk you 30 minutes south to a haunting, 20,000-acre ecosystem teeming with snakes, alligators and eagles. Sweeping scenery and exotic vegetation come standard. Tours last about two hours and are offered seven days a week.
Skip the Sightseeing, Get SpookedIf a city tour is more your style, then at least explore the darker side of New Orleans' history – centuries of destruction, disasters and disease – that have cultivated a culture where spirits are accepted and respected. Magic Tours is a leader in the ghost tour arena, thrilling visitors with haunting legends of voodoo and vampires throughout the French Quarter. After-dark walking tours last two hours and depart nightly from the corner of Royal and St. Louis Streets. Kids six and under – if you dare take them – are free. Magic Tours also offers daytime tours of NOLA's oldest cemetery – St. Louis #1 – which dates back to the 1780s and where, through a long-standing re-use of tombs, thousands of bodies have found their final resting place.
Don't Just Sip, Discover RumSpeaking of spirits: the cocktail scene is on fire here! But there's more to signature drinks than just sipping. At Old New Orleans Rum, 45-minute tours give you an intimate look at distillation, from beginning to end. It all starts with Louisiana-grown sugar cane molasses, and the proprietary process leads to strong sippers like Cajun Spice, a blend of runs that features flavors of cinnamon, ginger and cayenne pepper, and Old New Orleans Amber, where three years of aging lead to notes of vanilla and caramel. Call ahead to schedule a tour.
Visit the French Quarter, Bring the KidsNOLA's French Quarter doesn't have to be just for the grownups. French Quar-tour Kids is designed specifically for kids ages 6 to 16 and aims to show them what life here was like in the 19th century. Priced at $25 per person, this experience is designed and led by a trained teacher.