Souping Is This Year's Juicing
Juicing is so 2014.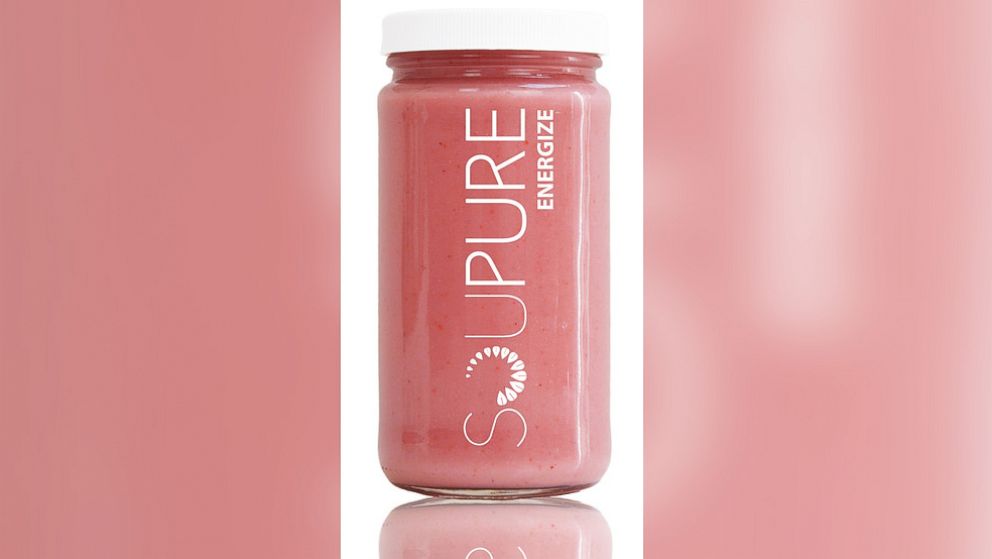 — -- Look at you with your New Year's Day juice cleanse. That's just so 2014.
This year, souping -- not juicing -- will be all the rage. Good news is you can still use your Nutri bullet to concoct your at-home cleanses.
The latest company in on the trend is Los Angeles-based Soupure, which will soon open its first store. The company has been online and delivering locally.
"There was a dissatisfaction with juice cleanses," Soupure founder Vivienne Vella told ABC News of her motivation to start a company based on soup, not juice, cleanses. "And often juice cleanses press out the most important part of the juice."
The opening of the Soupure store comes soon after a restaurant in New York selling only broth garnered long lines and media attention. While Soupure has broth included in its cleanses, the other soups are far more hearty.
I tried the one-day cleanse that comes with eight soups and has about 1,200 calories. I've done plenty of juice cleanses and while I enjoyed the healthy feeling that comes along with them, I was usually hungry.
Not so with the soup cleanse; in fact, I was full all day long.
A one-day cleanse includes 1 CLEAN Pineapple Basil Water, 1 REBOOT Pear Yuzu Water, 1 HEAL Zucchini Basil, 1 RESTORE Sweet Potato, 1 SOOTHE Chicken Broth, 1 SUPERHERO Nuts & Seeds, 1 ENERGIZE Strawberry Cashew and 1 BLACK OUT Banana Sesame. While I didn't love the ones with nuts just because of the consistency, I did enjoy all the others.
The recipes, Vella said, were in development with a chef and nutritionist for over a year before they debuted.
Soupelina, another L.A.-based soup company, also offers a cleanse and claims weight-loss of up to one pound a day. A major difference between the two companies comes down to packaging: Soupure's comes in glass-bottles easy for transport, much the way traditional juice cleanses do.
"We've really hit on a trend," Vella said. "So many people have been emailing us." Right now, Soupure's biggest problem is getting the product to the many potential customers who want it, but don't live in the L.A.-area. It's possible to have the soups shipped overnight, but it costs about $60. A one-day cleanse is $79.
Vella hopes to expand to other cities or, at least in the meantime, figure out a way to bring down the cost of shipping.