— -- An Indiana woman's good deed is creating Internet buzz after she shared a photo of old, wet boots on Facebook, along with the tale of how she obtained them.
Kelly McGuire, 24, told ABC News it was on Jan. 3 when she and her husband Sean saw a homeless woman outside of Millennium Railroad Station in Chicago as the two were leaving a Bears football game with some friends.
"It's actually kind of embarrassing," McGuire of Hobart, Illinois, said. "I was going to walk passed her and not listen to the voice inside my head. I was brokenhearted for her and that's when I walked across the street and talked to her."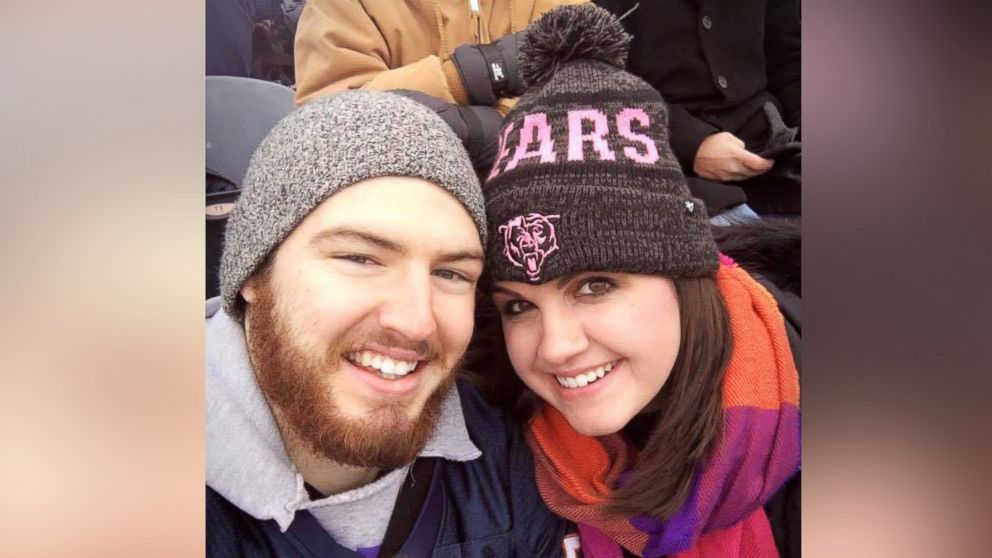 McGuire said the woman, named Amy, was holding a cardboard sign that read: "I am in need of winter boots and winter clothing items."
McGuire said she immediately offered Amy her clothing as well as her waterproof winter boots.
"My initial reaction was 'That could be anyone of my friends or my family.' We have an obligation to help everyone we can because we never know when its going to be us," she said.
McGuire posted the story of the exchange on Facebook, along with a photo of Amy's worn-out boots.
"Immediately I knew that this was providential timing and that I was supposed to give her the winter boots straight off of my feet," she wrote. "I felt a little bit crazy because I was just planning on on walking back to the train in just my socks. I asked her what size she wore and she said 8.5 (same as me). I asked her what size shirt she wore and she said medium (same as me). YOU GUYS I HAD EVERYTHING IN THAT BAG THAT SHE NEEDED. Shirts, sweatshirts, gloves, scarves, etc....I handed her the bag of clothing and winter items that I had taken off at Giordanos, and my leftover pizza, and told her that I would like to give her my boots. She stood up and cried. I sat down with her, untied my boots, and slid off the top layer of my fuzzy warm socks and handed them to her."
What happened next completely caught McGuire off-guard, she said.
"I started to walk away and she said, 'I don't want your feet to be cold, can I give you my old boots?' McGuire wrote in the post. "She, who had nothing, offered me these boots. HER boots. I wore them all the way home. Her name was Amy and I just cannot stop thinking about her."
McGuire's tale quickly racked up over 9,700 shares on Facebook.
"I think a lot of people think others post stories like this for the fame and I can definitely say that was not my intention at all," McGuire said. "I think we can all learn something so special from the fact that Amy offered me her boots."
McGuire said she hopes her story inspires others to perform random acts of kindness.