— -- One stray kitten certainly got her 15 minutes of fame this morning.
The orange tabby crashed a local ABC reporter's live shot in in Washtenaw County, Michigan, seizing the purr-fect opportunity to steal the show.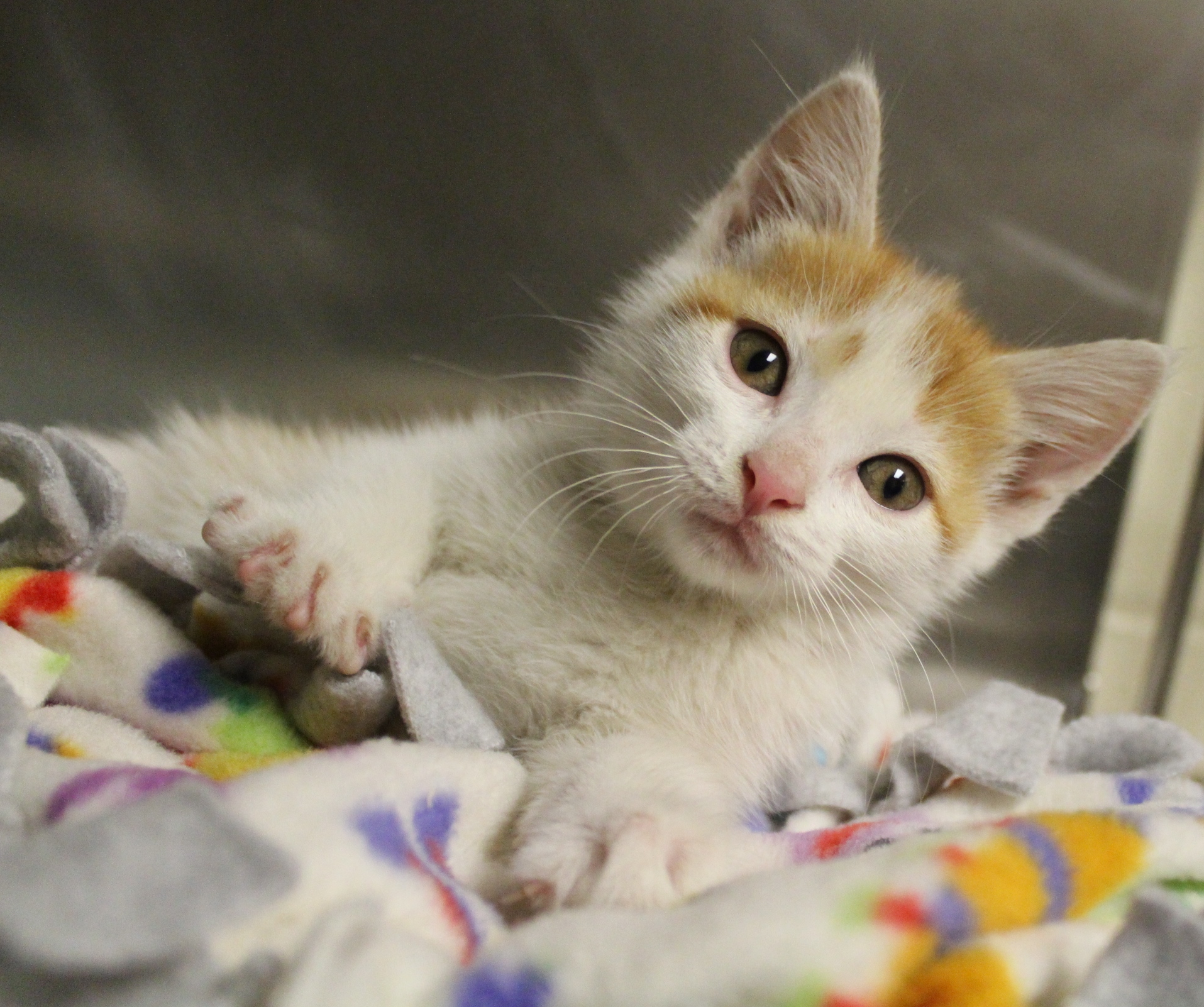 "He's going to be our new mascot," Nima Shaffe, the WXYZ Channel 7 reporter said before realizing the kitten was a female. "He greeted photojournalist Andy Zaremba and I here in the parking lot and he's been pretty vocal. He tried to take over my time and he's been hanging out underneath our truck here and so we've taken him under our wing."
Viewers could hear the kitten's sweet meows in the background, so Shaffe picked her up to include her in his stand-up, letting her bask in the spotlight.
"We've just been hanging out and he's kind of taken off," said the reporter. "He's kind of a big hit on social media this morning. We've got alley cats that watch us and house cats that watch us, and now we have parking lot cats. I had to talk the sheriff out of ticketing him. The charge would have been loitering."
The Washtenaw County Sheriff's Department arrived at the location to aid in the kitten's rescue before turning her over to the Humane Society of Huron Valley.
Lucky Seven, as the kitten is now called, is getting some much needed TLC before she's able to be adopted out.
"She'll probably be ready sometime mid-July. She's too little right now," Wendy Welch, the humane society's marketing director, told ABC News. "She's a little purr-monster."
The Humane Society believes Lucky Seven is about six weeks old, and she weighs a pound and a half.
"She's already received some medication, de-wormer and she's going to spend some time in foster care," said Welch. "We have a team of loving volunteers that participate in our foster care program so she can go home with someone for that TLC as she gets bigger."
Although the humane society has plenty of other kittens for adoption, "This is definitely the one that's gotten the most attention as of lately," she joked.