— -- Eighth graders have raised enough money to help their teacher battling cancer fulfill some of the biggest items on her bucket list.
Students at Tomball Junior High School in the tiny town of Tomball, Texas, raised more than $11,000 to help their language arts teacher, Michelle Wistrand, travel with her family.
"I cried and cried," Wistrand told ABC News. "I feel blessed and I am just so thankful to have them in my life. I could not have taken these trips, there's no way. They blow me away with their kindness."
Wistrand, 55, said she was diagnosed with leiomyosarcoma, a cancer of the soft muscle tissue, in January of 2015.
A month later, she shared the news with her class.
"That's when I told them that I had about two to five years at that time," Wistrand said. "It got pretty quiet. They were crying and I was crying and that's when I switched to my bucket list."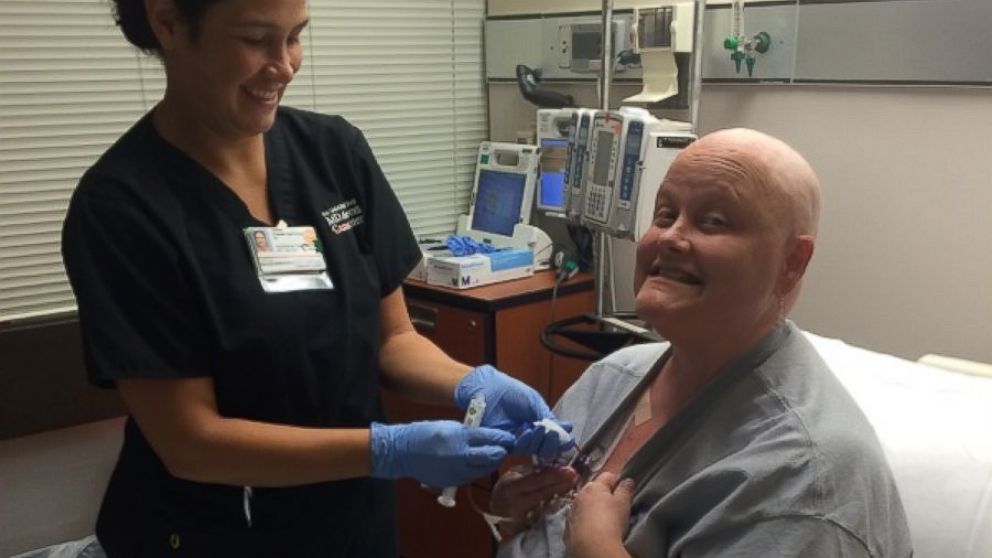 Wistrand, a mother of two, told her students that she always wanted to see the redwoods in California and swim in the Pacific Ocean.
Cindy Nolen, mom to 14-year-old Mickey Nolen, said her son was so affected by his teacher's diagnosis that he started a GoFundMe page titled "Together We Can Wistrand Anything" to raise money for her trip to California.
"We donated the first $50 and it was Mickey's idea and that's the kind of kid he is," Nolen said. "He is a self-starter and a compassionate, kind kid, and I am just so proud of him."
In three days, Mickey Nolen and his friends, Amanda Skivington, Alana Lee and Colton Richard, raised $3,500. They now have over $10,700 from GoFundMe donors and $1,000 from t-shirt sales, Cindy Nolen said.
Wistrand plans on taking her trip to California with her family this summer. She'll later travel to Michigan to see the fall foliage and to Iowa to visit her son this winter, she said.
"I [also] want to learn to play the cello," she added. "I want to go to be with the people that I love and spend as much time with them as I possibly can."