Teacher invites 20 of her students to serve as flower girls, ring bearers in her wedding
"They're the kids that mean the most to me. They're a part of who I am."
— -- A very special group of flower girls and ring bearers accompanied teacher Marielle Slagel Keller down the aisle last month.
Twenty kindergarten and first-grade students from IPS Butler Lab School in Indianapolis played a special role in their teacher's June 24 wedding.
"They're the kids that mean the most to me. They're a part of who I am," Marielle Slagel Keller, 25, told ABC News.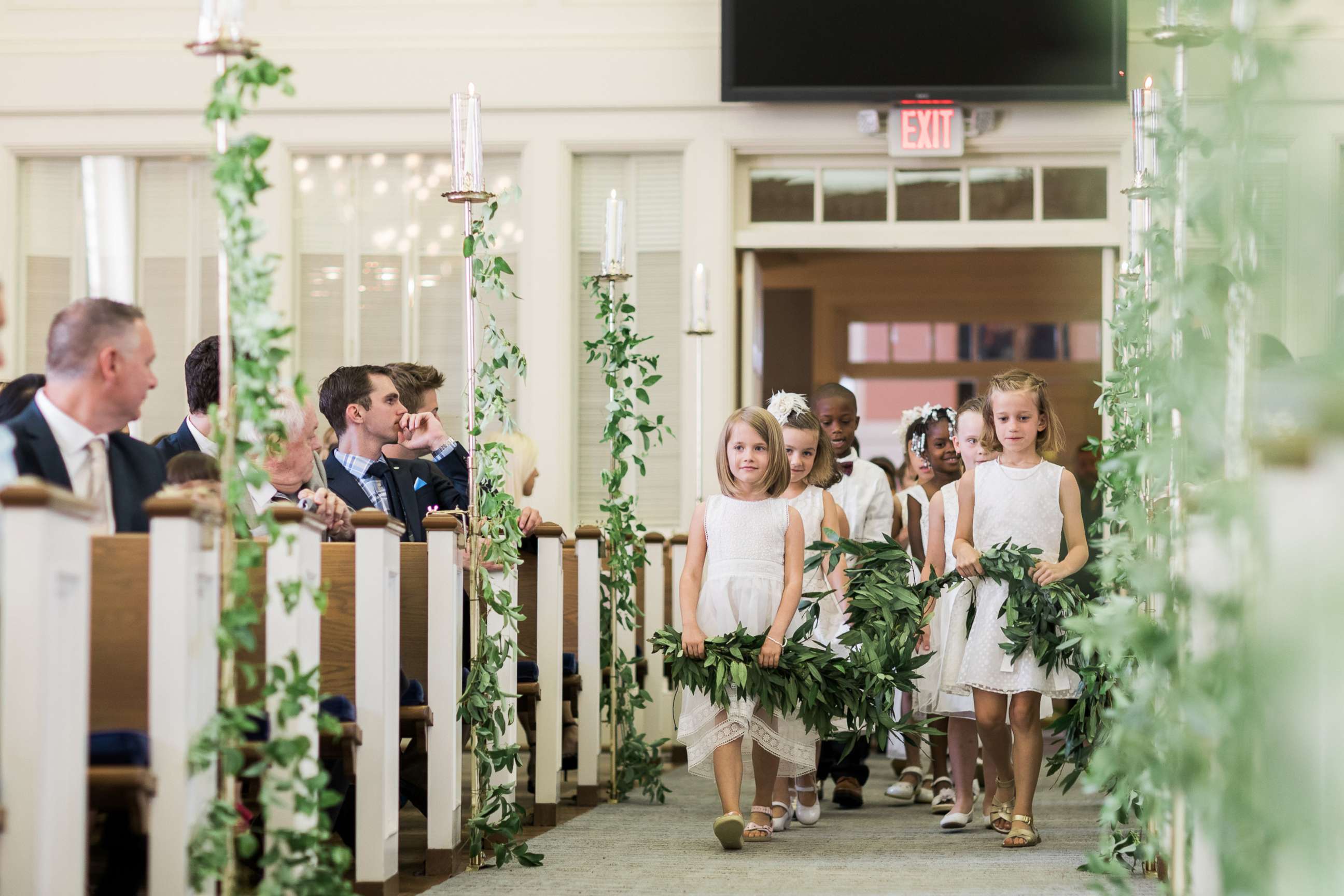 All of the children wore white outfits as they walked down the aisle holding a garland before the bride's big entrance.
For many of the kids, it was the first wedding they had ever attended.
"There were a couple that shielded their eyes when we kissed," she recalled.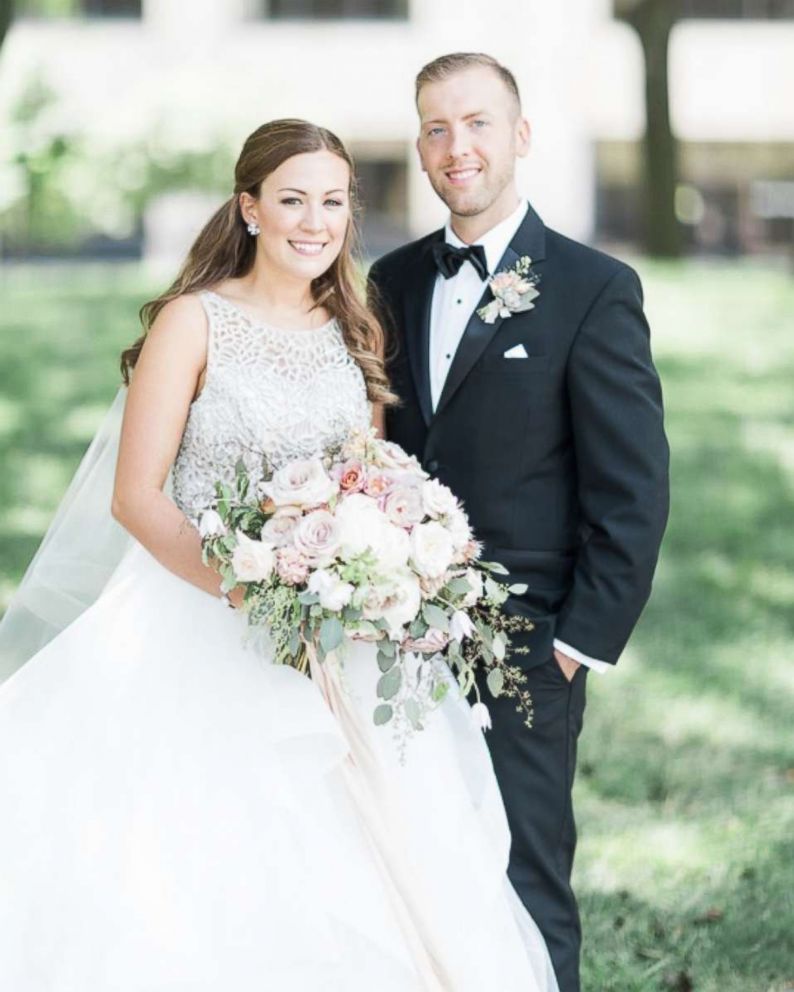 Her husband, Mike Keller, admitted he was a bit skeptical at first, but is thrilled that the plan went off without a hitch.
"I said, 'This is lovely,' but in the back of my mind, I'm thinking, 'There's a 25 percent chance this will go according to plan," Mike Keller, 26, told ABC News. "I thought, 'This is going to be interesting: a herd of 6-year-olds coming down the aisle in this very important moment.'"
"But she really had a passion for it on this special day, and I'm glad she went with it. It ended up being perfect," he added.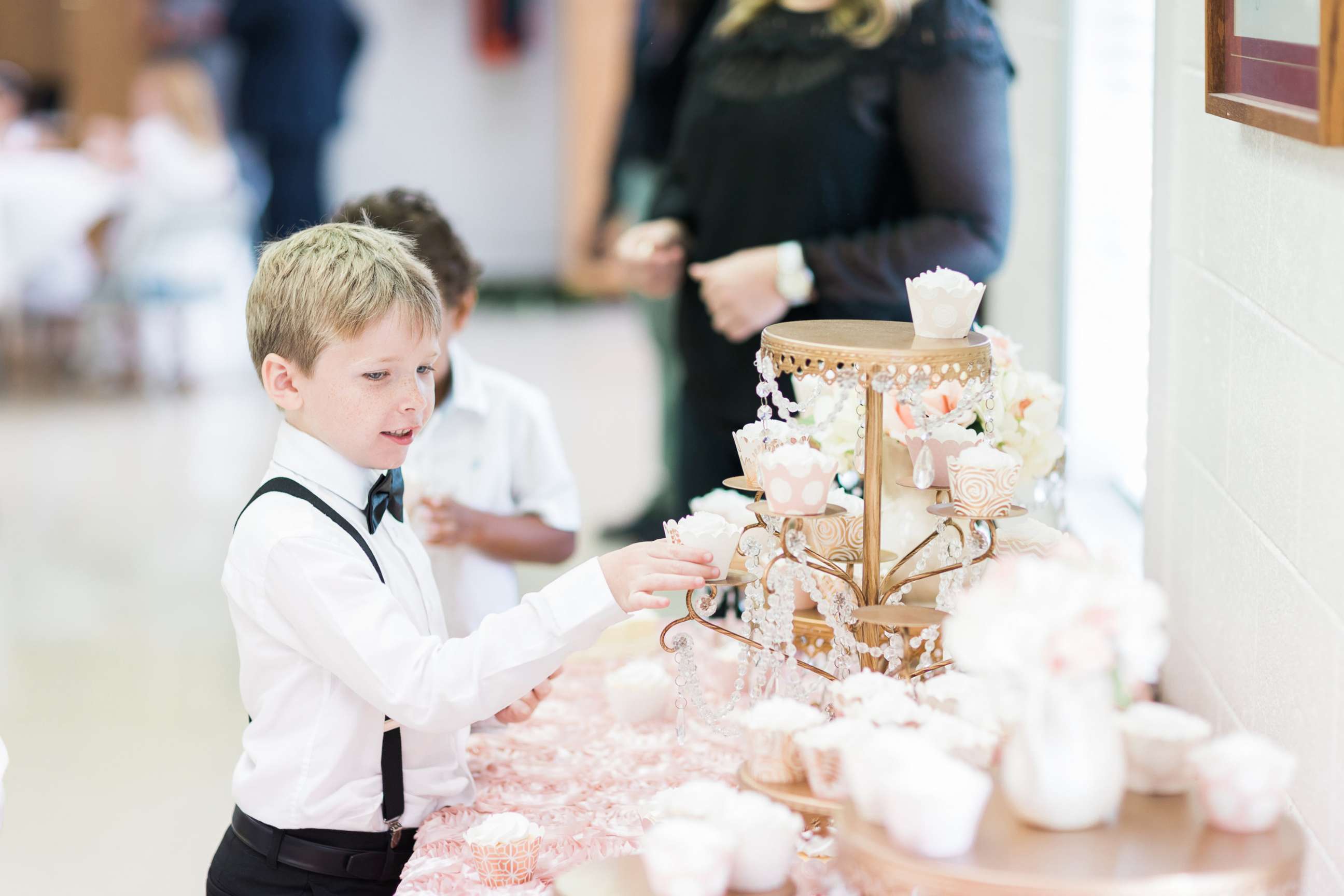 The bride also held a special cupcake ceremony for her students right after the couple had exchanged their vows.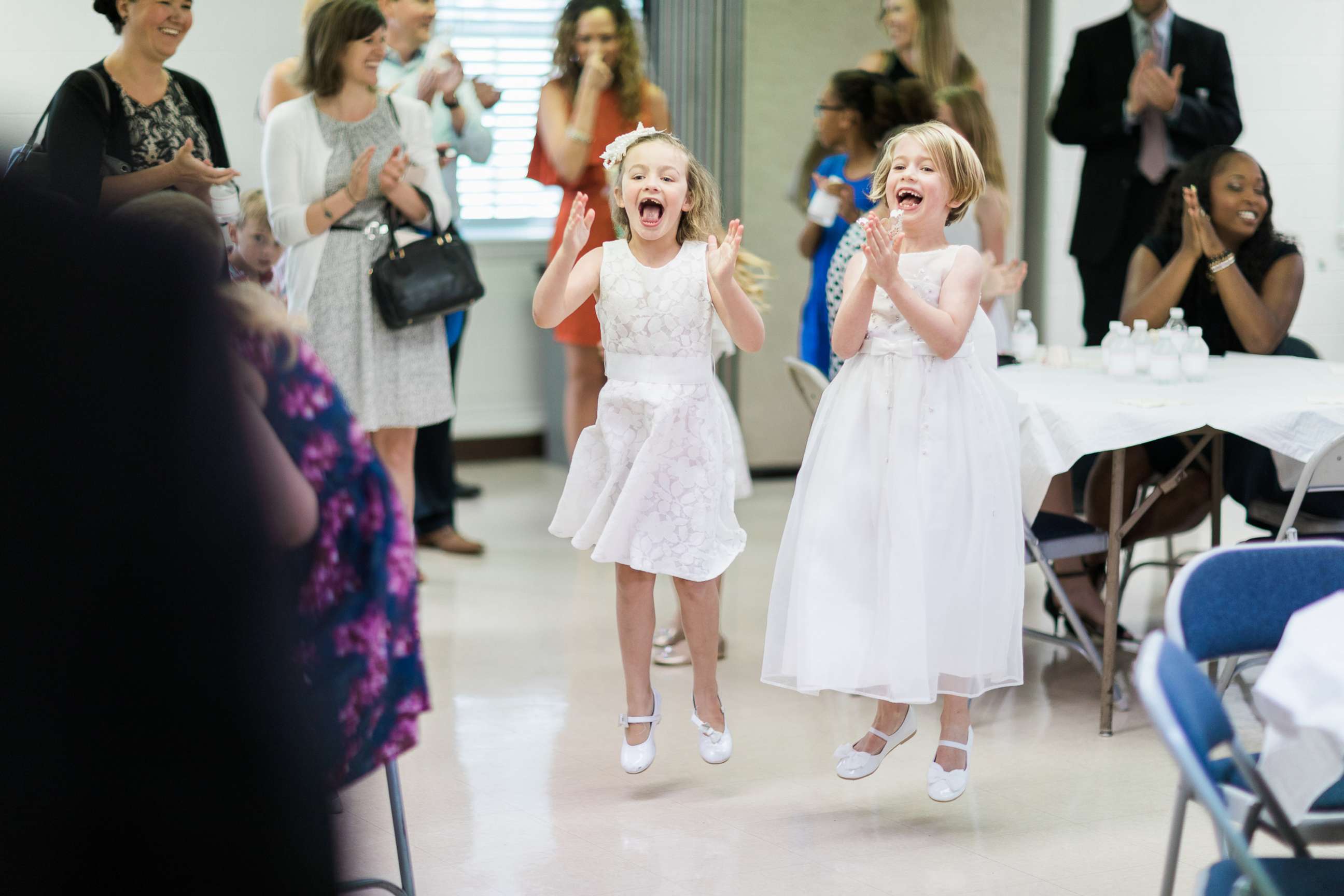 "The first thing we did right afterward was to go to the cupcake ceremony. I'm immediately sidelined by the entire pack of children running to give her a huge hug," Mike Keller said. "You could tell they really love her. They were so excited."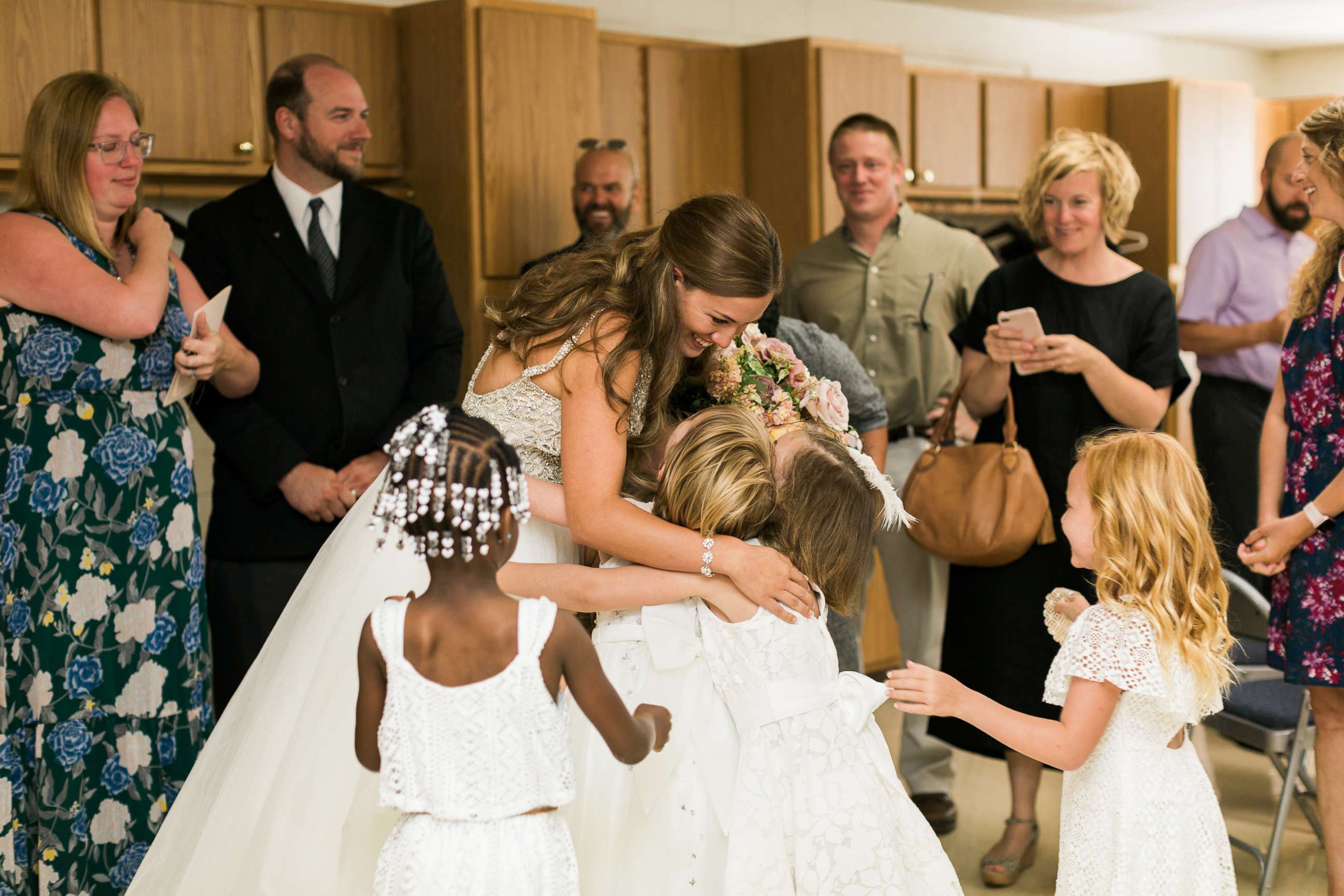 The bride said including her students in her wedding "was everything" to her.
"I'm really close to their families, too," she explained. "They supported me throughout this wedding planning process, so it wouldn't have been right to not have them be there the day of."
"To have those kids walk down the aisle for me was really special. There were a lot of tears," she added.
Today is the first day of school for the children, and their teacher said she can't wait to see them again.