— -- A Tennessee couple recently died just hours apart of each other, spending their final moments holding hands in their hospital beds after nearly 64 years of marriage.
Dolores Winstead, 83, and her husband, 88-year-old Trent Winstead, both passed away at Saint Thomas West Hospital in Nashville, according to their children.
The couple's daughter, 57-year-old Sheryl Winstead, told ABC News today that her father was admitted to the hospital earlier this month, and her mother unexpectedly suffered an aneurysm while visiting him.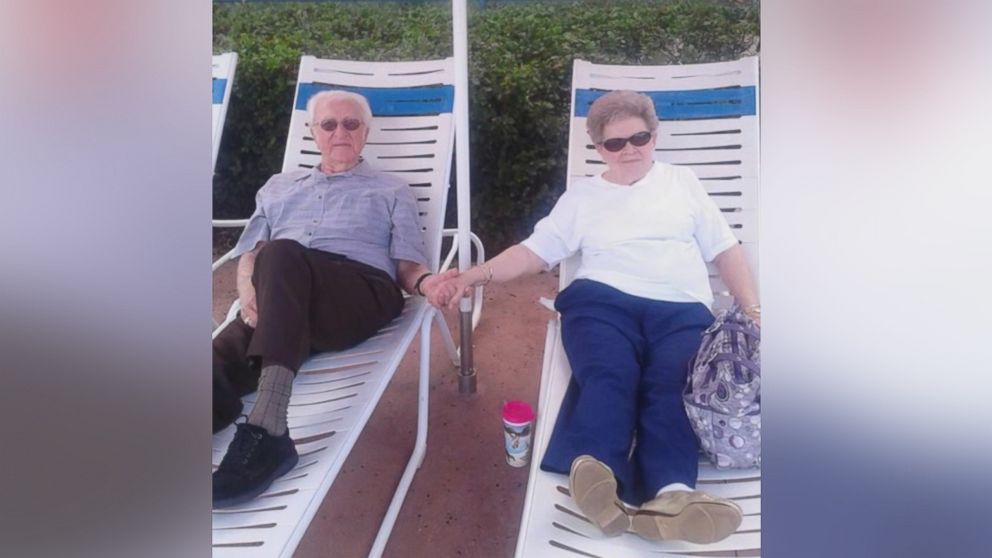 After doctors determined that Dolores's "quality of life" would be impacted if she was kept intubated, Winstead said she and her brother decided to "let her go naturally."
"When we explained to our dad that Mom wasn't likely going to make it, he -- in our opinion -- really grieved himself to death," she said.
Hospital staff pushed the couple's beds next to each other so that they could spend their last moments together, a Saint Thomas Health spokesman told ABC News.
Winstead told ABC News that her father held her mother's hand until her last breath.
Dolores Winstead passed away on the evening of December 9 after suffering a brain aneurysm, and her husband Trent died in the late afternoon the following day after complications due to kidney failure, according to their daughter and a spokesman for Saint Thomas Health.
"It's been really hard for me because I was so close to them, and I never expected to lose both my parents at the same time," Winstead said. "But, on the hand, I do see the sweet story in this -- that they went together happily, and that's the way they wanted it."
She said this time of the year will be a little lonelier without her parents, but she, her brother and other family members are "committed to honoring their memory."
She told ABC News that her parents first met in the 1950s, and while he father went away to serve in the Korean War, he and Dolores wrote love letters back and forth to each other.
Shortly after the war, the two got married and spent their "golden years" together in Nashville, she said. January 17, 2017 would have marked their 65th wedding anniversary.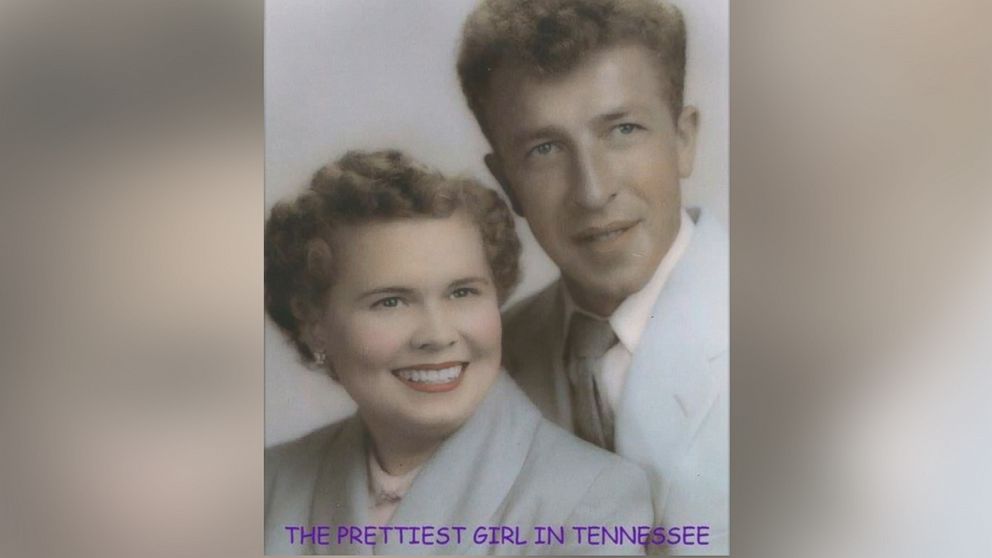 Winstead said she hopes to spend this upcoming Christmas going through her parents' old photos and retelling their stories.
"We're going to have white chairs out on where they would have usually sat on Christmas Eve," she said. "We're just going to honor them in every way possible. I love and miss them so much."