— -- After learning the shocking news that her daughter's friend Katie Longworth had died suddenly, Angela O'Brien, a mom from Louisville, Texas, is launching a kindness campaign to celebrate the teenager's May 30 birthday and life.
"We would like people to perform any act of kindness they like and share it on Instagram, Twitter, or wherever they'd like," O'Brien told ABC News. "They can share it with the hashtag #KindnessforKatie."
The campaign was inspired by O'Brien after Katie, her daughter's friend and fellow cheer squad member, was struck by what doctors thought to believe to be a bacterial infection.
Doctors were unable to sustain the teenager's life and on April 27, Katie passed away at just 13 years old.
"I haven't experience the loss of a child and I can't imagine that that would be like," O'Brien said. "I didn't want her birthday to be so sad, so I approached the family about how we could make her birthday more joyous and make Katie's legacy live on.
"In the Down Syndrome community we really stick by each other," she added. "I just want the family to know that they will always be apart of our family."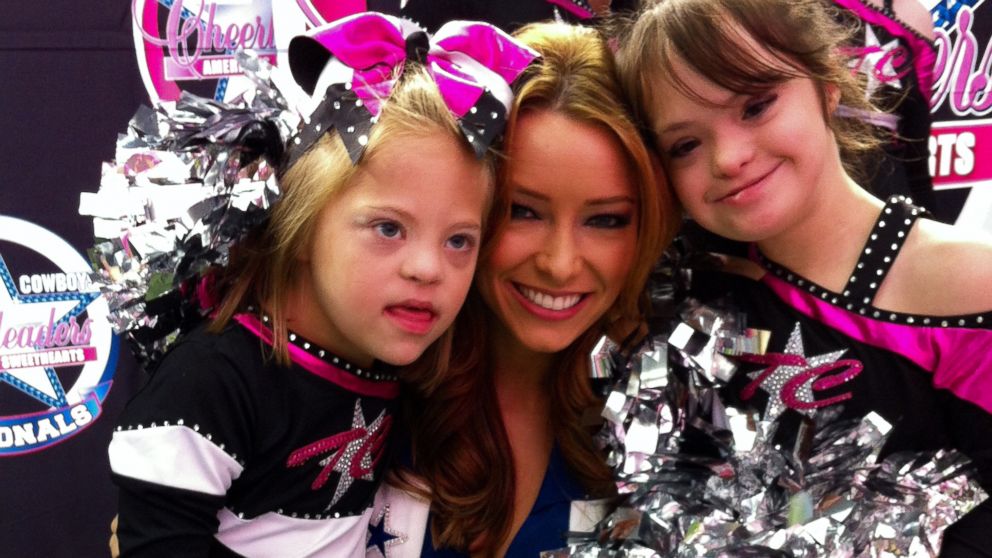 The #KindnessforKatie campaign encourages a pay it forward movement in honor of the would-be 14-year-old.
Strangers and loved ones of the Longworth family are asked to perform a random act of kindness, share it online, and seal it with a printable #KindnessforKatie card, which can be found on the campaign's Facebook page.
"Whether you're paying for the person in the drive thru behind you, you leave the card there so they know why you're doing it," O'Brien said. "It's in honor of this sweet girl who left us so unexpectedly."
Katie's mom and O'Brien's longtime friend Elizabeth Longworth said she is overwhelmed with gratitude by what O'Brien has started for her little girl.
"We are absolutely devastated at the loss of our daughter, but it's such a kind way to remember her and spread her gift," she said. "She was our sweet, cute, and sassy Katie and I just can't thank Angela enough for spreading the kindness.
"We need more kindness in the world, she added. "We need more Katie's and I cant think of a better way to honor our daughter. I think right now she's looking down and smiling. She never liked to see anyone unhappy. She always had a smile. She'd give a hug and she loved group hugs. Katie was just a ray of sunshine -- just an amazing little girl, young woman."
Longworth said she and her husband Greg plan on participating in the #KindnessforKatie movement by donating supplies to the local schools and acknowledging the staff at Children's Medical Center Dallas, where Katie fought for her life.
O'Brien said she hopes to continue the campaign every year on Katie's birthday for years to come.