— -- In the spirit of Thanksgiving, police officers in Fort Worth, Texas, recently handed out turkeys instead of tickets for minor traffic violations.
"We wanted to let our citizens know that we're not just out to give people tickets and take them to jail; we're also here to serve our community," said officer G. Calzada, who organized the Fort Worth Police Department turkey giveaway.
Calazada told ABC News today that traffic officers with the department made 25 traffic stops on Wednesday. But each time, the officers forgave the violation and gave out a turkey in lieu of a ticket.
Calzada said that when drivers were initially pulled over, they seemed "pretty nervous." But somber faces were soon enough replaced with smiles after the officers surprised them with turkeys.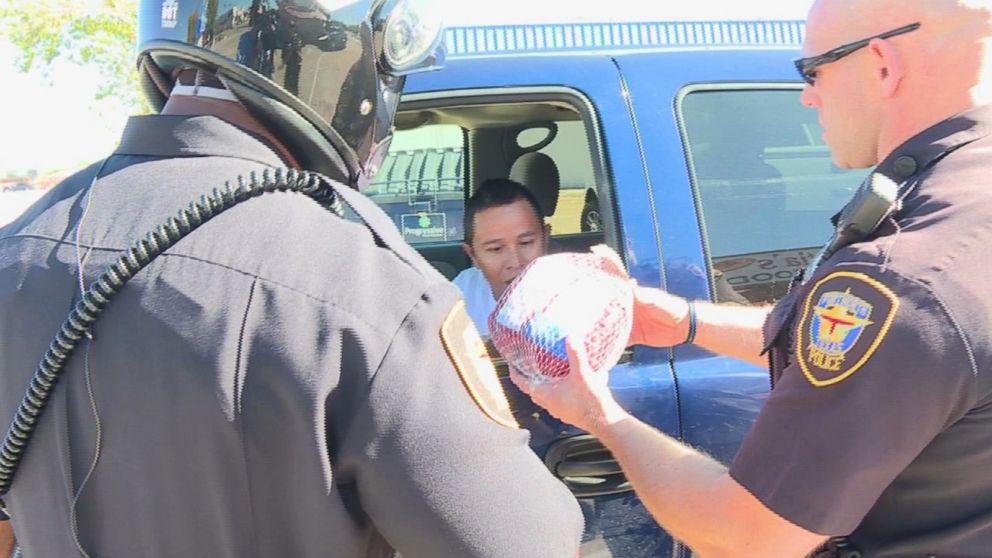 "We're happy to do anything we can to bridge the gap between the police and community," Calzada said. "Unfortunately, officers are not always looked at in positive way. We want to help change this perception."
The message resonated with the drivers, many of whom expressed gratitude for the Thanksgiving surprise.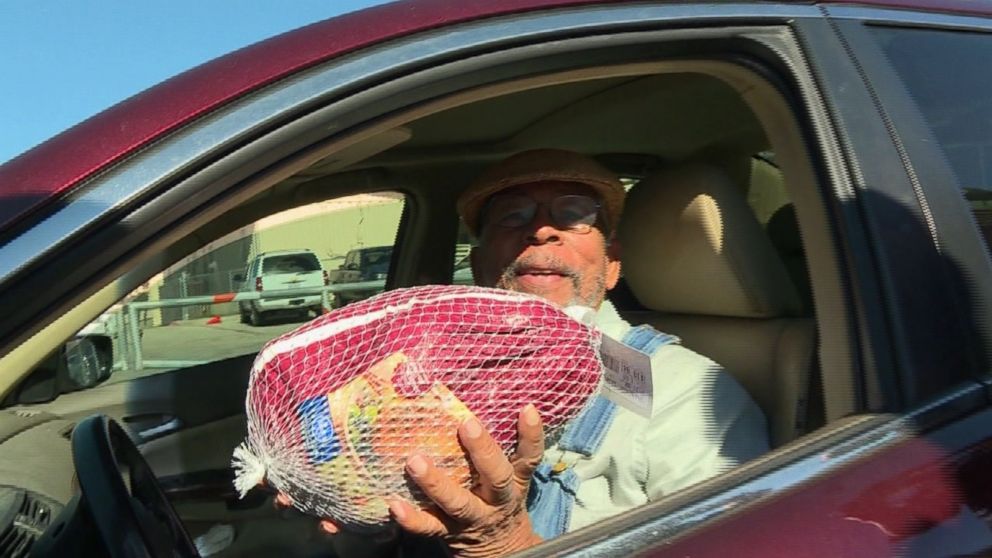 "I'm pleased to see it because there's so much hate in this country right now," said Howard Miles, a turkey recipient.
"To see brotherly love, it's very, very inspiring," Miles told ABC affiliate WFAA in Dallas.