— -- A Texas teenager has a forever home in time for the holidays after being adopted by his former teacher.
"I really couldn't sleep last night," Anthony Berry, 16, told reporters last week after being adopted by Bennie Berry, who became a first-time mom.
"I told mom, I was like, 'I don't think I'm going to be able to sleep,'" he said. "She was like, 'I don't think I am either.'"
Anthony of Beaumont first met Berry last November when she was his English teacher. By January, Anthony asked her to adopt him.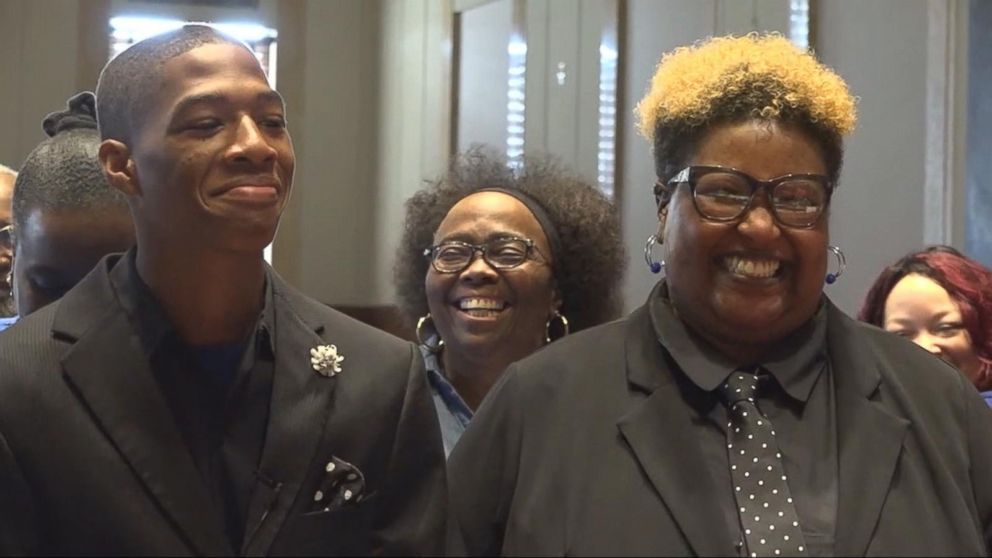 "How many kids my age get adopted nowadays?" said Anthony, who had been in foster care since the age of 9.
He did not think he ever wanted to be adopted, until he met Berry.
Anthony asked his now mom to adopt him by asking her to look at a website. Berry told him to finish his work first.
"Finish your assignment and then you can show me the website," she recalled telling Anthony. "Then later I found out that it was really an option to adopt him, so we pushed forward."
Berry described her son as an "ideal" and "model" student.
"I have a son. I'm more than elated," she said. "I have a son for the rest of my life."