— -- One thrill-seeking couple wasn't afraid to take their love to new heights.
After having their first official date at Carowinds amusement park in North Carolina last year, newlyweds James and Cortni Music decided the perfect place to say "I do" was atop their all-time favorite ride -— the Fury 325 roller coaster.
"When we first went to Carowinds, we just constantly kept riding it," Cortni, 28, of Mount Airy, North Carolina, told ABC News of the 325-foot roller coaster. "The wait was super long for it but we rode it about 12 times that day. We were obsessed with it. We fell in love with it. We'd already talked about getting married, and he actually joked around saying, 'I'm going to marry you on this roller coaster.'"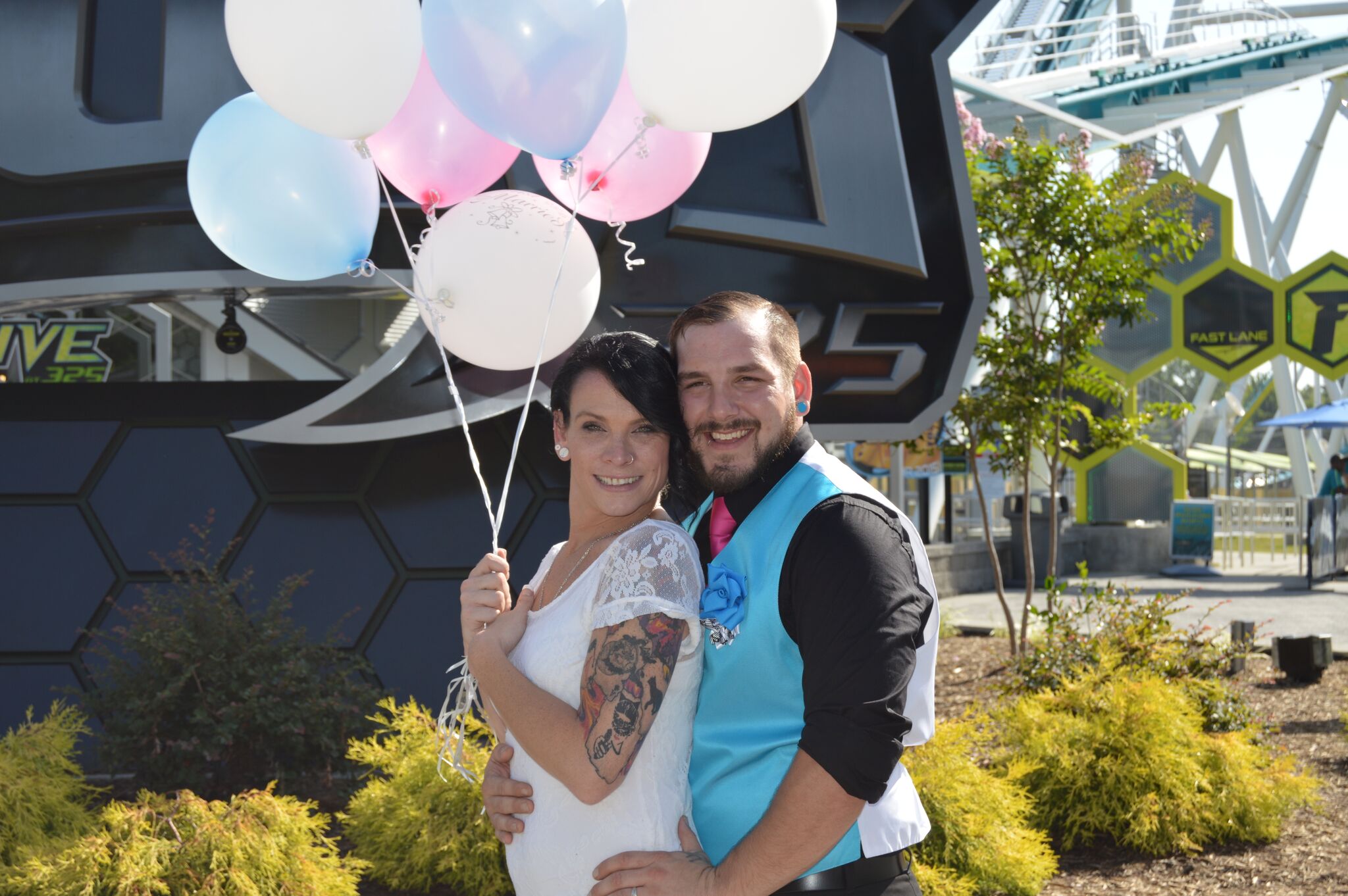 The outlandish idea turned into reality on July 14 as the lovebirds took the plunge into matrimony in the front row of the Fury 325, which the park says is the world's tallest and fastest giga coaster, alongside a minister they made sure didn't have a fear of heights.
"We had asked around and talked to a couple ministers and they were terrified of the ride," said Cortni. "I put something on Facebook saying, 'Does anybody know an ordained minister that loves roller coasters?' I talked to a few of them and then he really stuck out for us and he was on board for everything. It was great."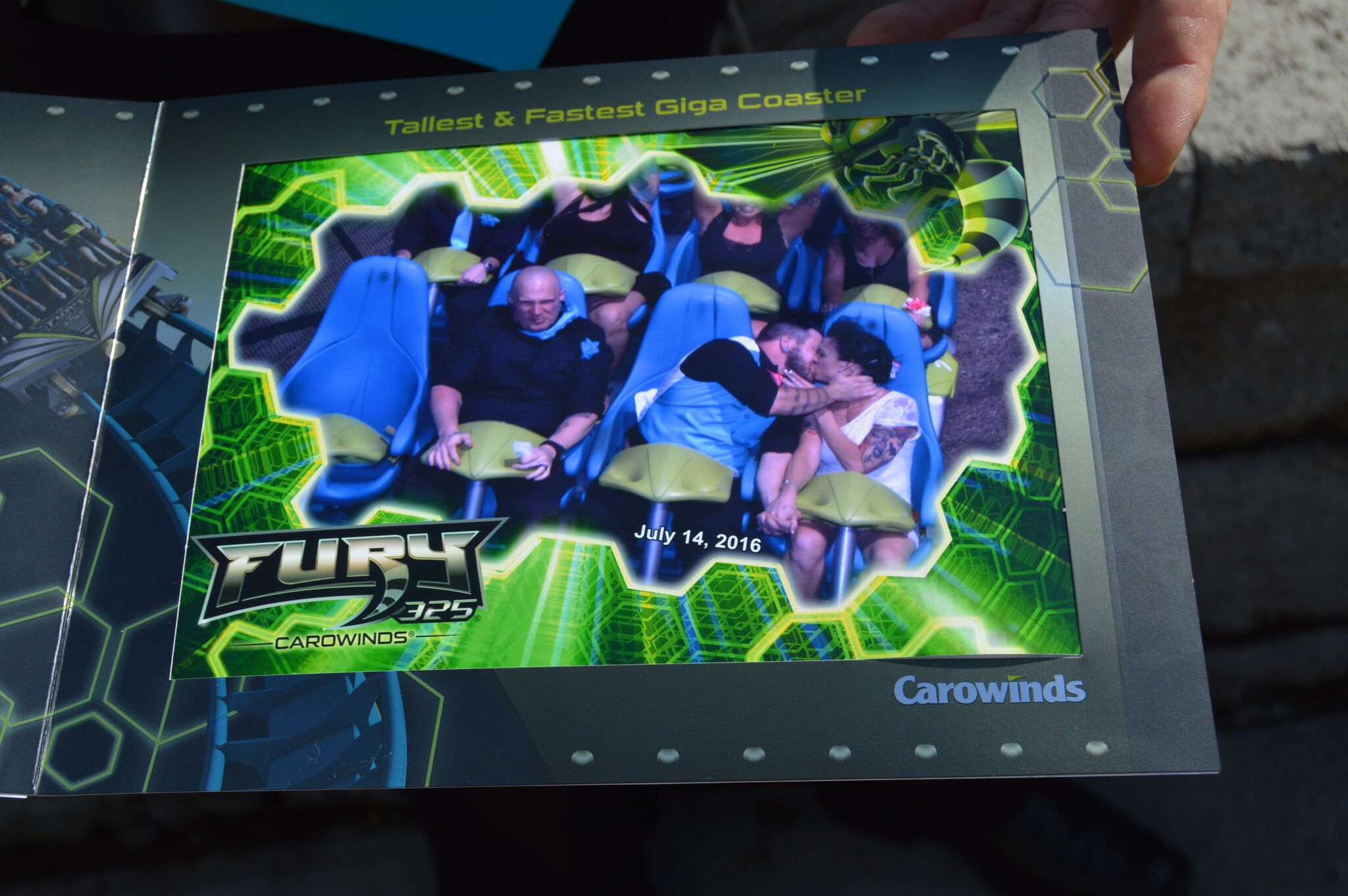 Choosing the right dress was a bit tricky, too.
"Well I knew it would have to be a shorter dress. There's no way that I could fit a huge dress in the gigacoaster seat!" said the bride. "Also, there were a lot of safety issues that we had to work around. Dresses couldn't be too long, no veil, we had to do away with the bouquets. It took me several weeks to find the perfect dress. I probably went to 100 stores before I found one that I liked and [would] be appropriate for the ride."
The Charlotte, North Carolina, amusement park opened early for the wedding party at 7 a.m. so they could beat the crowds and celebrate more intimately.
"The details they went through to make it, the wedding they gave us, there's nothing we could do to top it," the blushing bride explained of her big day. "We spent the rest of the day there. We got married so early and then we had the entire day. After we got done with the wedding, we went back to the rose room. They fixed it up beautifully for us. They gave us a cake and tables with decorations and everything. Everything was perfect. It was such a surprise."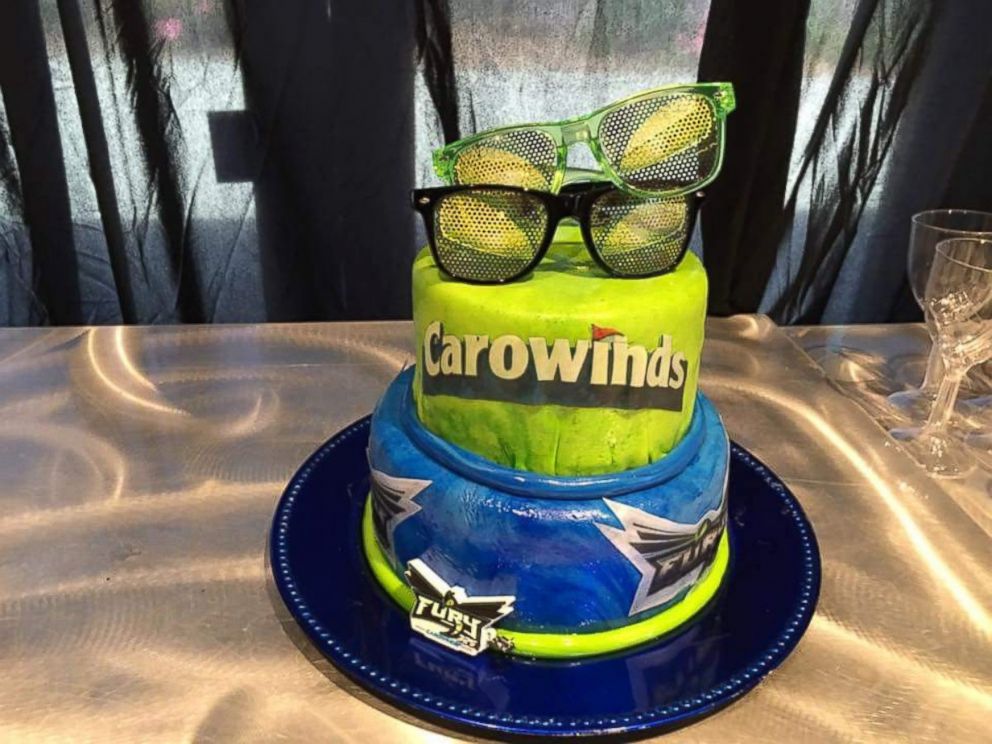 She and her husband were blown away with how perfectly it all turned out, especially since they never planned on having a big, elaborate wedding.
"Everybody wants that dream wedding, but we didn't think it was possible," said Cortni. "There's nothing that can compare to that. It honestly is more than we ever could have hoped for. I hope our kids talk about it and our grandkids talk about it. The things they did for us, I can never thank them enough."