Travel hacks for luggage, security, best fares and more
Good Housekeeping magazine shares tips and tricks to make travel easier.
February 28, 2017, 8:16 AM
— -- With spring break fast approaching and summer vacation coming not long after, many families will soon be traveling by air or car.
Good Housekeeping magazine's style director, Lori Bergamotto, appeared today on "Good Morning America" with hacks to make traveling easier and more efficient, whether you're flying solo or with kids in tow.
Good Housekeeping security line hacks
Pack toiletries efficiently: Use a small, clear bag to store travel-size versions of packs of face wipes; toothpaste and a toothbrush; shampoo and conditioner; razor; deodorant; body wash; sunscreen; and moisturizer.
Skip the line: Obtaining TSA PreCheck ($85), which allows vetted passengers access to expedited security-screening, or CBP Global Entry ($100), which gives pre-approved travelers expedited entry upon arrival in the U.S., can help cut waiting time at security checkpoints . Both are valid for five years, making the price worth it if you travel even just a few times each year.
Move with efficiency: Bergamotto shared her tried-and-true method for quickly getting through an airport security checkpoint. While in line, take off your belt first because it takes the longest and keep your coat or jacket on until the end because it will be one less thing to carry as you wait in line. Make your traveling shoes slip-on shoes if possible so that they are easy to take on and off. Once you are through security, put back on yourself first the items you put on the conveyor belt first.
Bergamotto also recommends placing your carry-on bag on the conveyor belt last because then once you are through security yourself, you will have time to get redressed while your luggage is being scanned.
Good Housekeeping's top luggage picks
The Biaggi Zipsa: This $70 piece of luggage folds to briefcase size for easy storage. You can also access the contents of the luggage from either its center, like a suitcase, or its top, like a backpack.

The Ricardo Beverly Hills: This $150 bag is expandable so it allows for lots of storage. It also has a comfortable grip, is maneuverable and boasts a retractable strap to secure a second bag, according to Bergamotto.

The Raden connected luggage: Bergamotto called this $295 bag innovative for its technology that allows you to view airport-security wait times with its app. You can also weigh the bag via its handle and charge your electronic devices with the bag's built-in battery.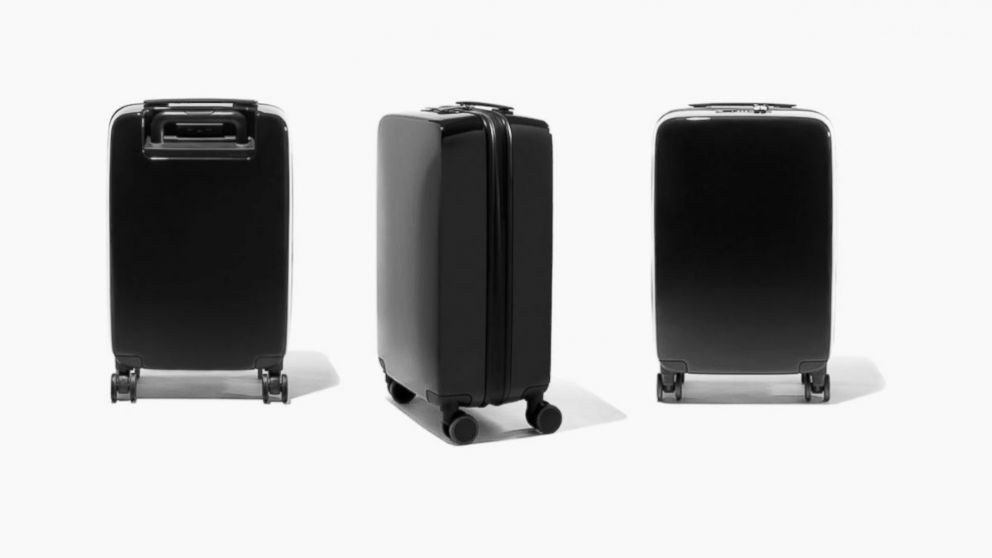 Good Housekeeping's packing hacks
An expert panel assembled by Good Housekeeping magazine recommends packing with the efficiency of a Boy Scout. Their tips include placing heavy items near the base of your luggage, packing clothes before shoes and accessories, bringing two small laundry bags and putting the outfit you plan to wear first at the top of your bag.
Bonus travel hacks
The Good Housekeeping expert panel also advises traveling with a scarf to use for warmth or as a pillow, and bringing headphones to help cancel out travel sounds.
To get cheaper airfares, experts recommend clearing cookies on your computer when searching for flights, setting alerts on sites like Expedia and Kayak to let you know when fares drop, and always looking at nonstop flights, which may not always be the most expensive option.
To save money once you land, stop at a local grocery store to pick up food essentials so you will be less likely to splurge on meals at your hotel or by dining out. To get a taste of local cuisine at your destination, sites like Mealsharing.com and Eatwith.com allow you to sign up for home-cooked meals and classes with experienced cooks.