— -- A pair of twins from Florida are pulling off an adorable rendition of "Ferris Bueller's Day Off" this Halloween.
Charlie Willis, 1, is going as Ferris Bueller, and his brother, Row Willis, is dressing as Ferris' best friend, Cameron Frye.
Mom Lauren Willis of Destin, Florida, assembled the costumes complete with Cameron's dad's red Ferrari as seen in the 1986 film.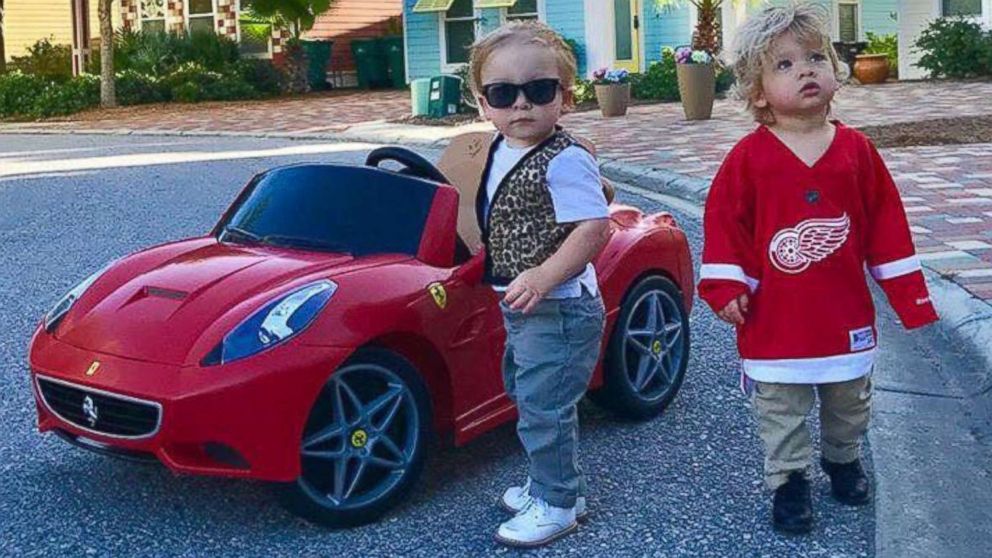 "It actually started last year when I dressed them as Wayne and Garth from 'Wayne's World,'" Willis told ABC News today. "This year we thought, 'Why don't we stick with the classic movies theme?'"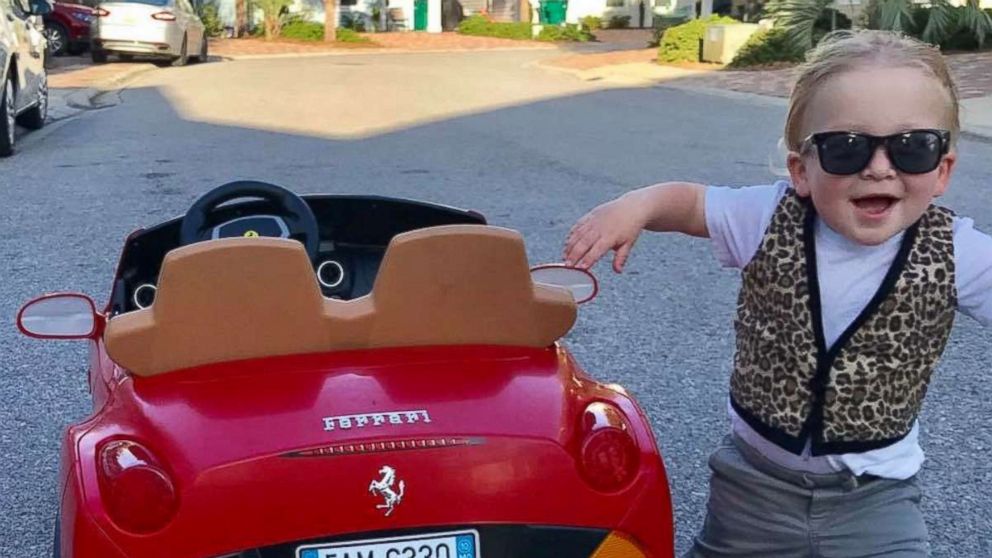 To turn Charlie into Ferris, Willis said she purchased leopard vest from Etsy and a toy microphone off Amazon. Row's Detroit Red Wings jersey was also purchased online and the rest of the boys' clothes came straight out of their current wardrobe.
Dad Robbie Willis bought the electric, ride-on Ferrari online as an early birthday present for the boys.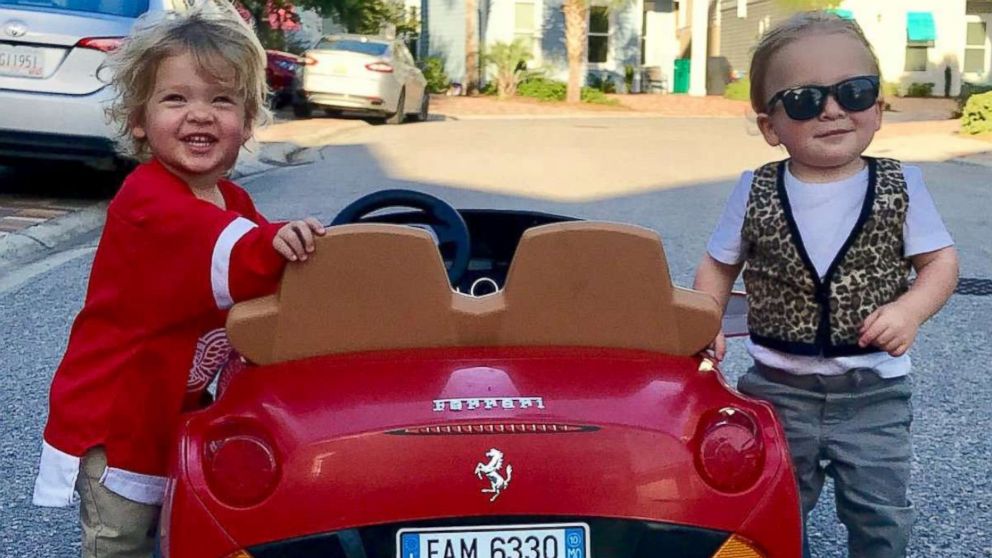 Lauren Willis said the costumes have received a ton of positive feedback from friends and family after sharing images of the twins wearing their costumes on Facebook.
"We just though having twins, it would be so fun for them to look back and see all these costumes and have a fun thing to share," she added.