— -- With Valentine's Day less than a week away, people will be scrambling for last-minute reservations and heading to convenience stores to get one of the few remaining boxes of chocolate that are still lying on the shelves.
But, for others, Valentine's Day means dates spent in cemeteries or naming roaches after loved ones.
The cliché activities of this commercial holiday have sparked more unique approaches to the stereotypical romantic candlelight dinner. Here's a look at some of the other options that have come about over the past few years.
Take a Tour of a Sewage Plant
Instead of floral scents, people can experience a new array of odors at this Valentine's Day event. After a coincidental tour date on the same day as Valentine's Day in 2012, the Newtown Creek sewage treatment plant in Brooklyn, New York, has hosted a Valentine-themed tour. The free tours were completely filled within hours of the city Department of Environmental Protection posting the event.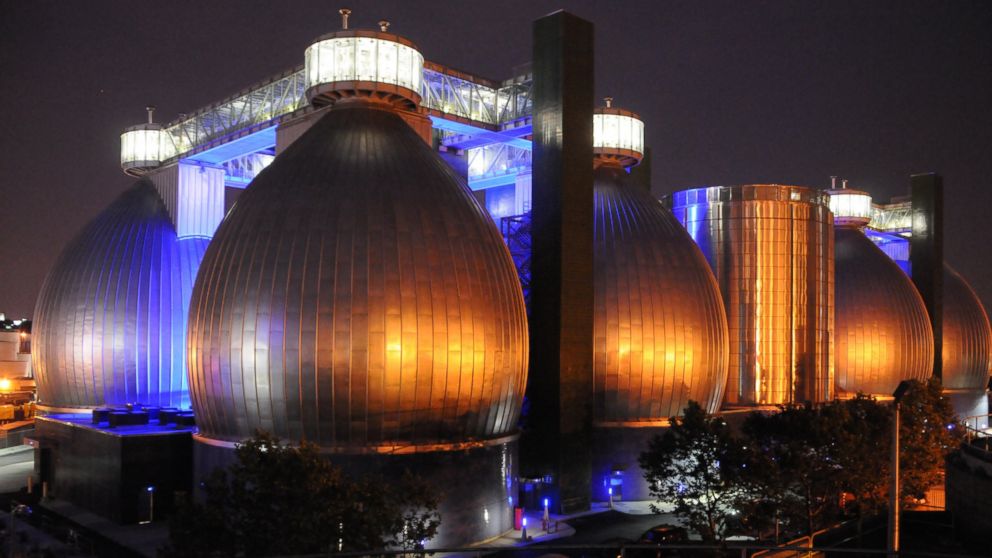 DEP spokeswoman Mercedes Padilla described how the tour shows people how wastewater is treated, taking them through the "beautiful treatment plant." It has "somehow become a novelty" way to spend Valentine's Day, Padilla told ABC News. People attending the tours will also get a treat of Hershey's kisses and sewer pins, "so people can remember the unique way of celebrating Valentine's Day," she said.
Name a Roach
Some gifts are more of the metaphor than they are for appearance. For the Bronx Zoo, they see Madagascar hissing cockroaches as resembling the "elusive, resilient and, sometimes, scary" aspects of love. The roaches are very popular, with the option of naming a roach and getting a box of chocolates already sold out.
The Name-a-Roach initiative began in 2011 to help the Wildlife Conservation Society save wildlife and wild places in New York and around the world, while also shedding light on these misrepresented roaches that rarely enter homes, according to the Feb. 3 news release from the Bronx Zoo. So, even if you are naming a roach after an ex or an annoying mother- or father-in-law, you can know you're doing it for a good cause.
Love Stories of the Dead
One way to have hope in true and eternal love is to visit a cemetery. Since 2011, the Historic Oakland Foundation in Atlanta, Georgia, has hosted a Valentine's Day tour of the Oakland Cemetery, highlighting the stories of loved ones buried there. "You don't think of a cemetery as a romantic date spot," Pamela Henman, marketing and public relations manager of the Historic Oakland Foundation, told ABC News, but the tours sell out every year.
"It's something different from a movie and sheds light on the little-known unique stories about romantic love," Henman said.
Those sappy rom-coms can't even compete with the real-life stories of love.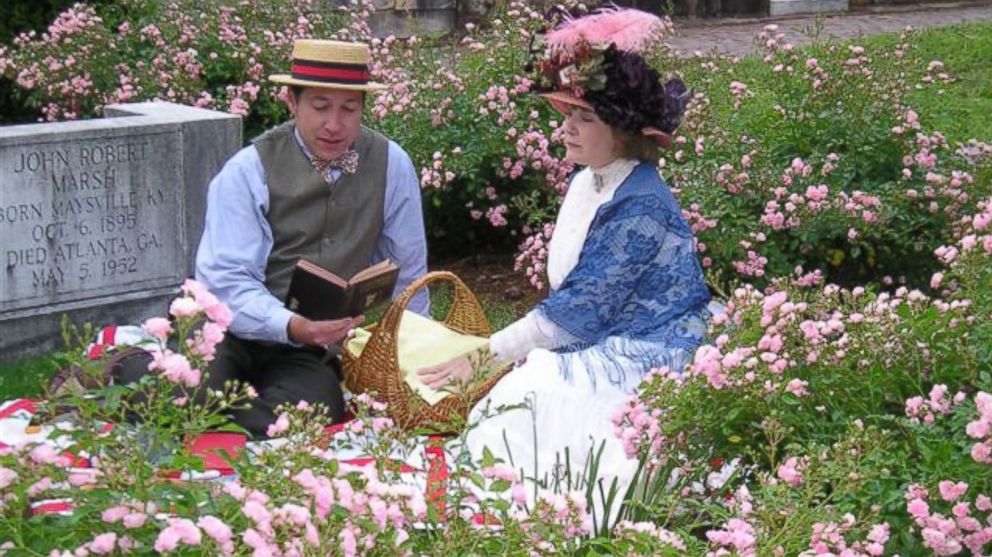 19th Century Dating Culture
Victorians in the 1800s might not have had Tinder, but they had their own ways of flirting and finding a date, whether it was locks of hair or love letters. The Laurel Hill Cemetery in Philadelphia has all the dish on the dating culture of the dead buried in the cemetery, and is hosting a Valentine's Day event all about it. While it won't have a tour through the tombstones, it will have cocktails and desserts.
The people who come "love something that is so different," Beth Savastana, program and volunteer coordinator at Laurel Hill Cemetery, told ABC News.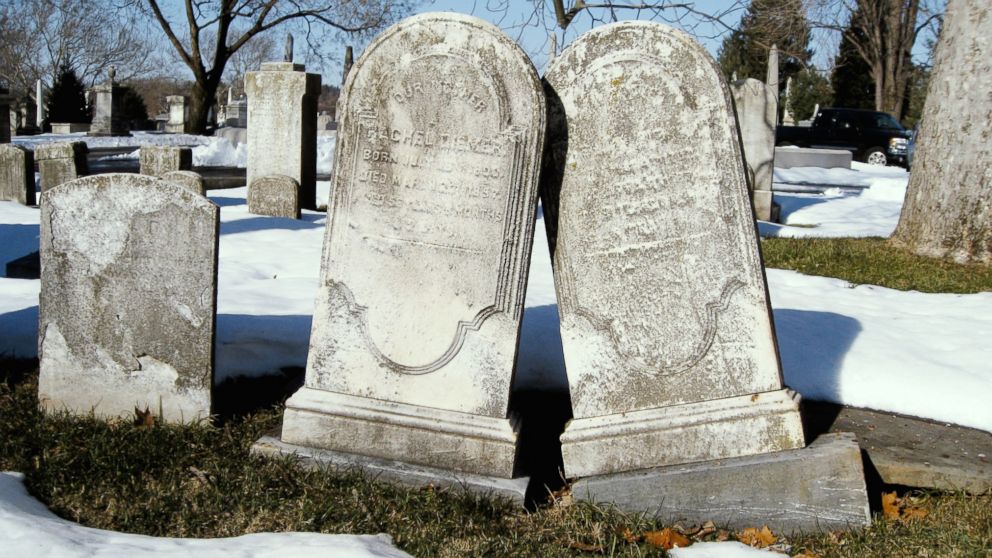 Dirty Rotten Flowers
Rotten is the new fresh, or at least it is for flowers. When trying to figure out what to do with leftover flowers, Dirty Rotten Flowers founder Roman Sacke had a sense of humor and thought of the idea to sell the dead plants, according to partner John Ferraro. What started in 2009 as a company that mostly had disgruntled customers sending rotten bouquets to exes has blossomed into a gift for people with a sense of humor, a gift for goths and "a little of everything" in between, Ferraro told ABC News. Valentine's Day is the businesses busiest time of the year and their "I love you, not" bouquet is the bestseller during the holiday.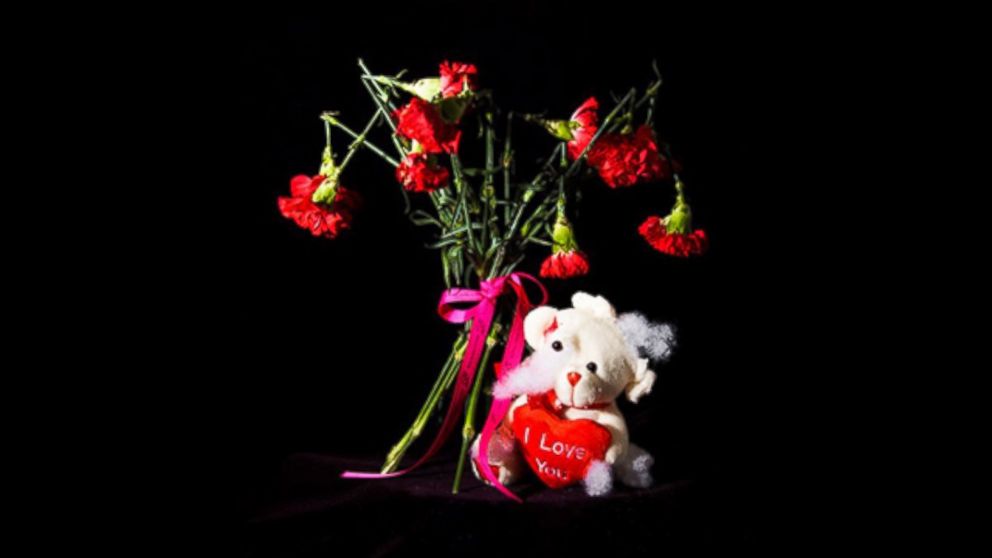 Voodoo
The single people out there might feel left out from all the Valentine's Day festivities, but they can still take part in the sappy day with a different kind of gesture. Love can be intense and stir up several kinds of emotions, including revenge and PinStruck allows those feelings to flourish. Two programmers who were daydreaming about ideas decided to create a website where people could send anonymous voodoo curses via email.
Responses to the curses on the site have been everything from "pretty cool" to people using some choice words to cries of "HELP! I KEEP GETTING CURSED." So for all those exes out there wanting revenge, voodoo at your own risk.
Vermont Teddy Bear
If you have cable television you have most likely seen this commercial about 10 times a day in the past two weeks. The Vermont Teddy Bear, unlike most stuffed animals, is special in that it costs over $50 for one of these fuzzy companions. But at least you can choose from a wide selection such as the "Fifty Shades of Grey Bear" (mini handcuffs included) or the "6' Giant Hunka Love Bear" for those who want a cuddle buddy.
While these ideas might not be the first thing that come to mind when thinking about romantic gestures, they could be fun and memorable alternatives to a dinner out at the nearby restaurant.