— -- Newlyweds Amanda Sabin and Rob Sabin love everything about each other except for one thing -- she loves her alma mater, the University of Florida, and he loves his alma mater, the University of Alabama.
The fierce college football rivalry played out in a hilarious way at the couple's wedding last Saturday in Islamorada, Florida.
Amanda Sabin told ABC News that it is a longstanding tradition among her now-husband's friends to have an elaborate groom's cake at each of their weddings, always themed to the groom's almaa mater.
"I knew he was going to do something crazy," Amanda, 30, said of Rob, 27. "He really thought about it for a long time."
Amanda, who met Rob through work, also had a crazy idea and conspired with the baker of Rob's groom's cake to pull it off.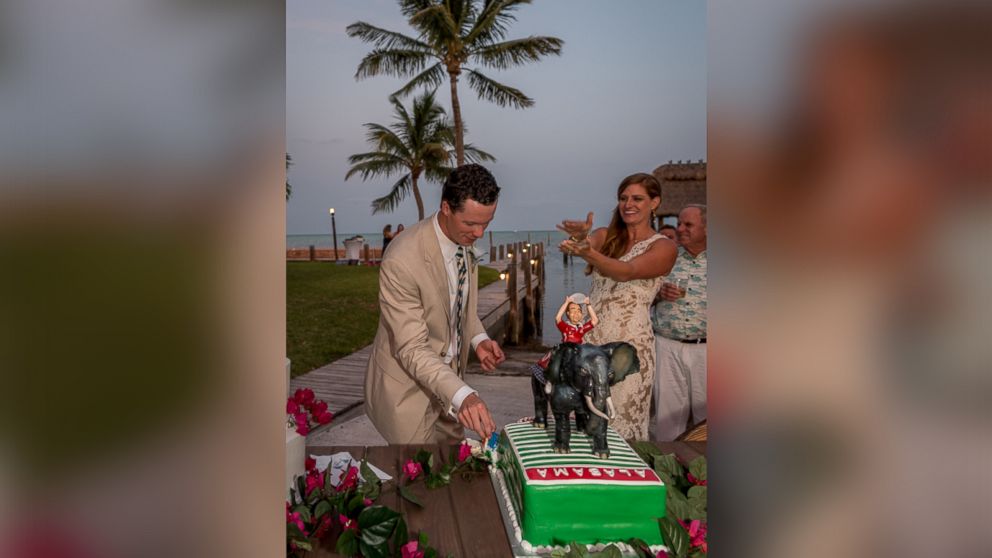 "I called the cake baker and said, 'Do whatever Rob wants you to do with the cake but make sure the inside is orange and blue,'" Amanda said, referring to the Gators' famous colors. "And do not let him know about it."
The baker complied and on the Sabins' wedding day, only Amanda and her mom knew that inside Rob's Crimson Tide-themed cake -- complete with an elephant and a replica of Alabama coach Nick Saban -- lay the colors of one of the team's biggest rivals.
"He was walking around so proud about his groom's cake, posing with it, and had no idea there was a hidden surprise," Amanda said.
When Rob sliced into the cake, Amanda described him as "floored" and then " a little mad for about five seconds" before he was able to laugh it off along with the couple's wedding guests.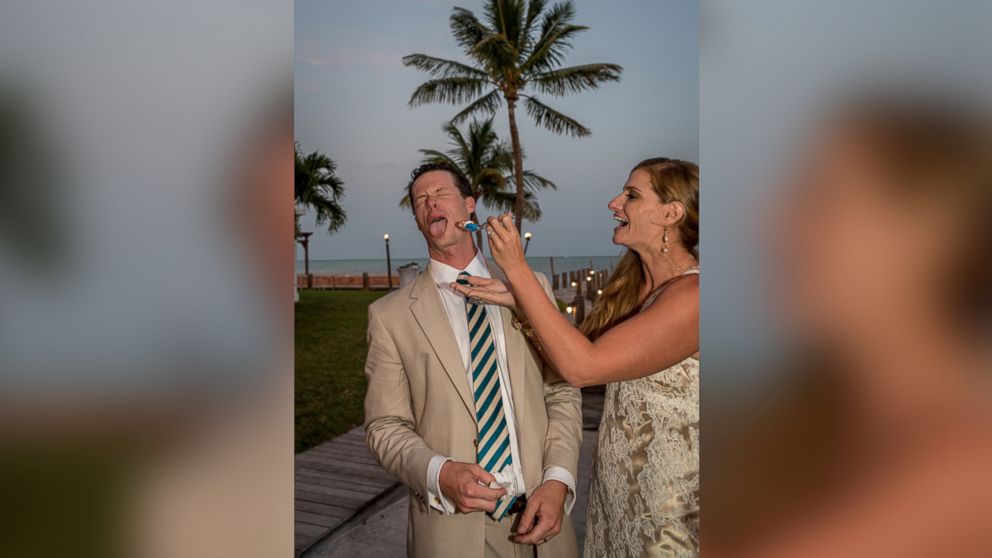 "They were screaming and yelling and cheering," she said of the couple's loved ones. "His friends immediately broke out in the Alabama fight song and my friends immediately responded with the Gator chant and it was just wild."
Rob was "force fed" a few bites of the orange and blue cake but his wedding guests helped him out, easily finishing off the cake, a replica of the University of Alabama football field.
"The elephant on top and the Nick Saban got saved," Amanda said. "They're fondant and we were told if they were kept in air conditioning they'd save forever but I don't know what we're going to do with them."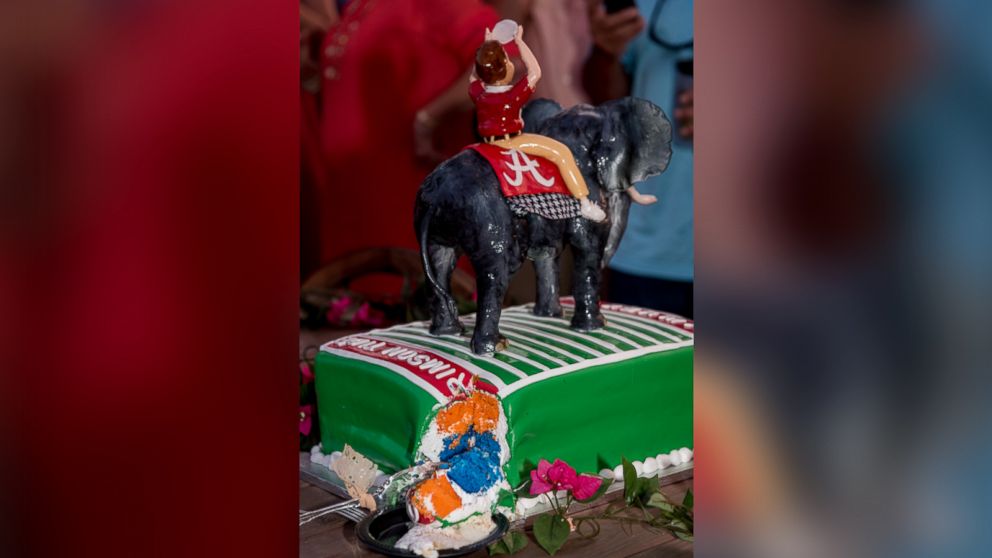 Luckily for the Sabans' relationship, their first few years of marriage will go without of a Florida-Alabama regular season football face-off.
"They only play every 3 years in the regular season," Amanda said. "We went to the game last year in Tuscaloosa and the Gators got stomped [21 to 42] so this is a little bit of revenge for that."