Urban Moms Find Support, Watch Out for Each Other's Kids in Local Facebook Groups
It Takes a Village, and in the big city that village is Facebook.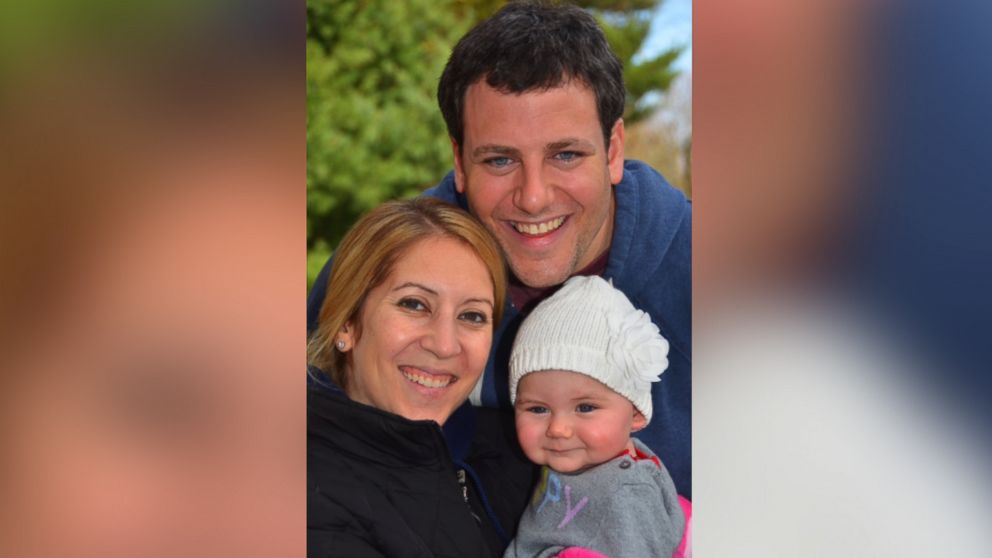 — -- It was about 9:30 on a recent evening when Stacey Wanicur was reading through her Facebook feed. A post from a woman she'd never met made her stop in her tracks.
"I hope the person that hired my previous nanny is reading this," it started. It went on to detail how the nanny, a woman we'll call Mariah, had left the poster's three-year-old in a bathtub unattended and fallen asleep at the playground while the child ran around.
The post asked that if the woman who had hired Mariah was also in the UES Mommas Facebook group, an active group of 6,000 plus moms who primarily live on Manhattan's Upper East Side, that she get in touch with the poster.
Wanicur had just hired a nanny named Mariah. "But I thought, it couldn't be."
It was.
Wanicur and the poster had a phone call that same night, and identified the woman, Mariah, through some details. Wanicur came to realize that the nanny, Mariah, had been spotted on the playground sleeping by a third woman, a friend of the poster. That same friend then spotted Mariah with Wanicur's baby, realized the nanny had been hired by another family, and encouraged the poster to reach out on UES Mommas.
Even big city moms need a village. But in today's digital age, that village is Facebook.
For Wanicur, mom to a one-year-old and an attorney and freelance writer, finding a nanny has been a challenge. She's on the verge of hiring number 11. Some, she said, have been "great" but didn't work out for logistical reasons. Others wanted more hours per week than even a corporate lawyer could give. One lacked experience. But Mariah seemed great. "I watched her on the nanny cam, she would sing to my daughter. The baby seems to like her. She cleaned up, was going to get the whole family eating healthier." And Wanicur had checked Mariah's references. But her previous employer – the poster – had been left off that call list.
It's not the only story about moms having each other backs. And despite the so-called "mommy wars," there's very little stay-at-home mom vs. working mom back and forth. It was primarily stay-at-home moms who took the time to track down the mom of a toddler boy who had been witnessed running into traffic outside a playground while his nanny chatted on the phone, oblivious. (The boy was stopped by a mother who did not know him but watched him until the nanny appeared). The mother of the boy did was not part of the Facebook group, but moms that were put together various "clues" over the next few days when they spotted the nanny and the boy out in the neighborhood. Eventually, the moms figured out where the little boy lived, and left a note with the doorman for the boy's mom so she would know what had happened.
And while these examples are more dramatic and serious than the typical day-to-day chatter, Wanicur called the board "the number-one influential resource for me" since becoming a new mom. "Having a baby can be isolating, but this has been unbelievable helpful. You can be up at 4 am with a fussy baby, maybe teething and post a photo and all of a sudden have 45 other moms' opinions and advice."
Mommy Facebook groups exist in cities all over the nation. There's Boston moms, Los Angeles moms, Long Island moms, Glen Rock, NJ moms.
And while the popularity of the Facebook moms' groups is "relatively new," said Rebecca Michals, BabyCenter.com's community manager, turning to other moms online for support isn't. BabyCenter's been doing it for years.
"Instead of 3-5 local women you have thousands to offer support," she said. "it does take the place of the village, or your mom or aunt down the street."
And as with any village, some voices are louder than others. But by and large, the atmosphere – both on Facebook and on message boards like BabyCenter's – is supportive. Much like the women in that idyllic "village" that, for the most part, is a thing of the past in America.
"Moms respect each other when they know they are doing the best for their families," said Michals.