— -- A first grader from Culpeper, Virginia, is hoping to make a difference in the world.
"I like to make scarves to help people," Aurora Smith, 6, told ABC News.
Aurora found out that her mother was doing a mission with their church, Mountain View Community Church, to help the non-profit organization SAFE, an acronym that stands for Services to Abused Families, and wanted to use her hand-crocheted scarves to help.
"She actually sold them at our church on Sundays between services," Aurora's mother, Leigh Isenhower, who taught her how to make the scarves, told ABC News. "She didn't have prices. She just asked for donations, and some people gave a lot. And some people gave a little."
Aurora named her scarf business Mommy and Me because it was a venture involving her and her mother, and because SAFE, which provides shelter, support and advocacy to survivors of domestic and sexual assault, helps many other moms and children.So far, Aurora has been able to donate $319 to SAFE.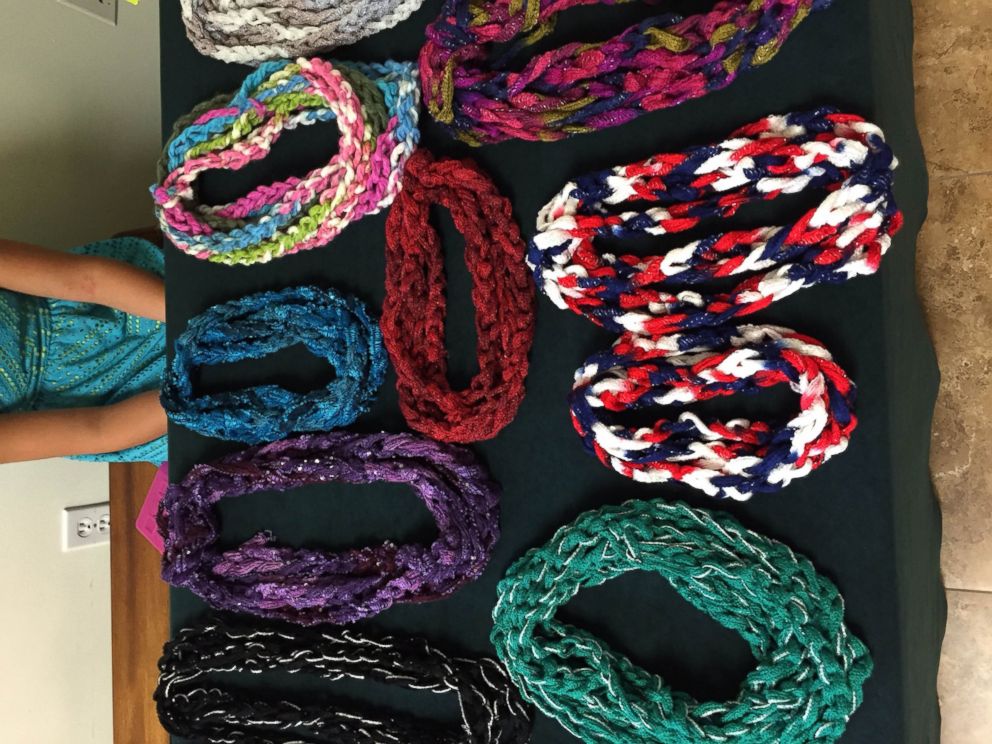 "We get a lot of help from organizations, donors, churches, but when a child steps up, it's great," SAFE executive director Karen Brown told ABC News. "We just really appreciate anything big or small, and to us, this is super, super big. It's not about the numbers."
Brown said Aurora's contributions will go towards helping children like Aurora get school clothing, a backpack or other items.
Aurora, who uses supplies her parents purchase, wants to sell her scarves at bigger events and hopes cooler weather will bring more customers. She even has plans to expand her business with more products.
"I know how to wrap stuff like headbands, and I know how to decorate shoes," said Aurora.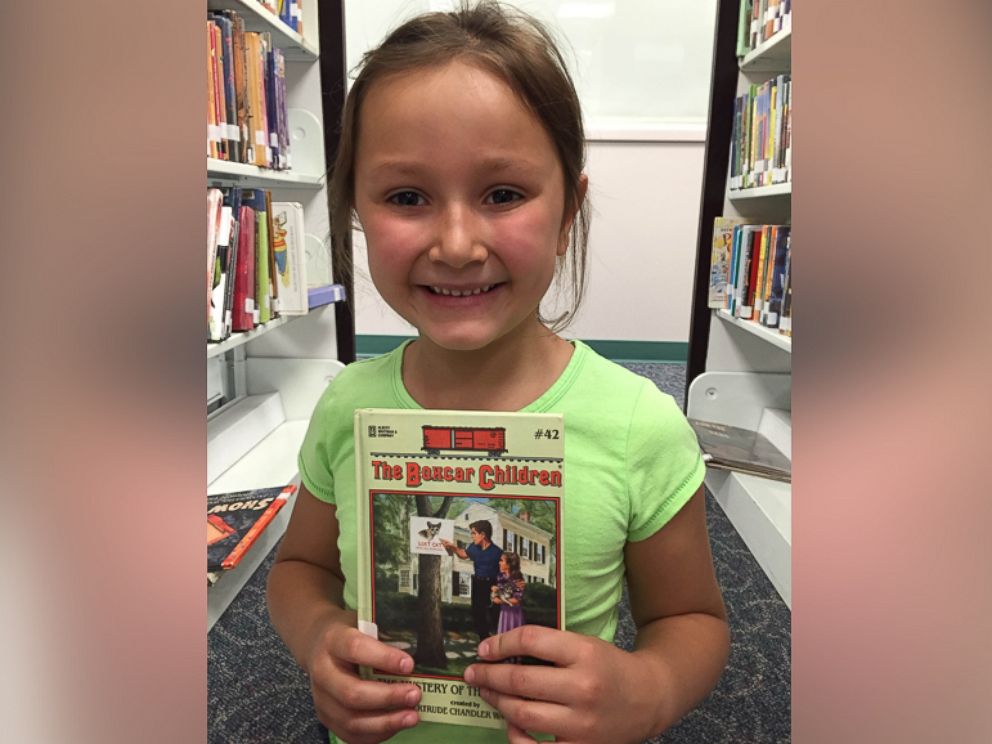 Isenhower said she's proud of her daughter's compassion for others.
"It just really touches my heart. I have two daughters, and I was a single parent for a while," Isenhower said. "And it's just really great to see that she's been incredibly resilient and has just a heart of gold."
Added Aurora, "It makes me feel good."