— -- One school made sure that a student's furry friend was remembered in the yearbook.
Andrew "AJ" Schalk, 16, a junior at Stafford High School in Fredericksburg, Virginia, goes to school every day with his service dog, Alpha.
Schalk told ABC News that he and Alpha, a black Labrador, were paired Jan. 2, 2014, after Schalk was diagnosed with type 1 diabetes on July 9, 2009.
Getting Alpha was a community affair, as Schalk had to raise $25,000 to get his dog trained properly, and leaned on his classmates along with his parents' co-workers and friends.
He said of Alpha, "He can predict 20 to 40 minutes before my blood sugar goes low or high, and that saves me from huge blood sugar spikes and drops and also benefits my health overall."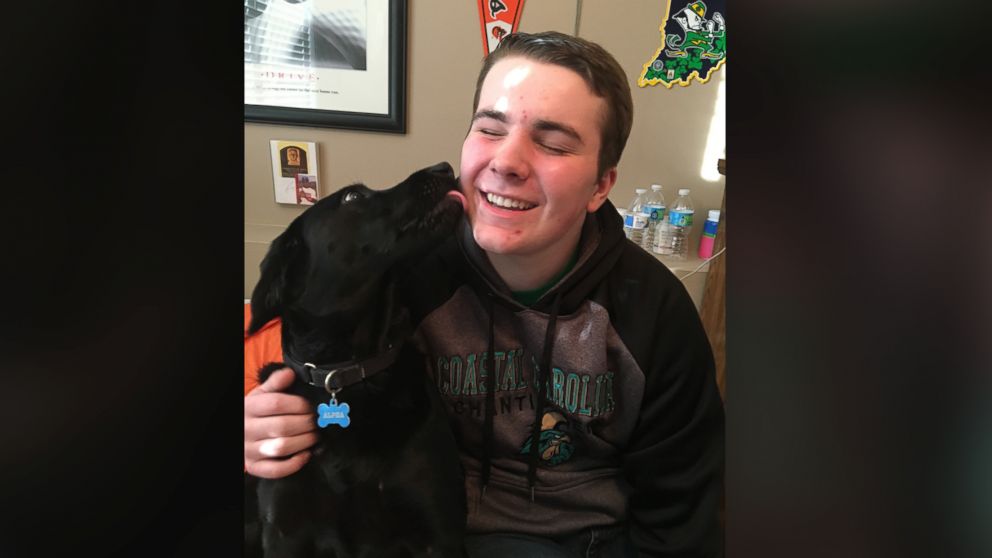 So when Alpha was finally able to accompany Schalk at Stafford High starting last year, he said, the students "were so excited to see him in the hallways," adding that students had been hearing about him for years, thanks to multiple fundraisers.
The students took to Alpha so much, they wanted to include him in the 2017 yearbook.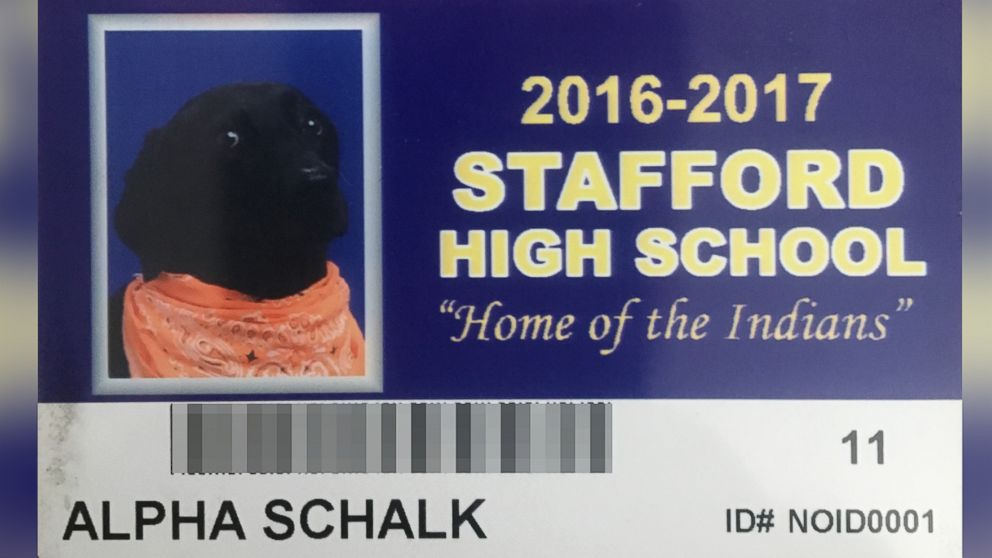 Schalk recalled the students "loved the idea of having him in there because he's been such a big part of the Stafford community. It was so easy to get him in."
Principal Joseph Lewis said in a statement to ABC News that including Alpha in the yearbook "was just fun to do."
"Beyond this, Alpha is just a part of everyday school life here at Stafford High School, as much as any student is," the statement continued.
Schalk said he loved the way Alpha's photo turned out, with his head barely in the box.
"It's quite funny," he said. "I love it."
Schalk said it's important for his community to know that not only is Alpha a "great companion" but also that "he's saved my life before."
"Service dogs are very important, and Alpha has had a great benefit in my life," he said. "You wouldn't think that having a disability is a blessing ... but Alpha has turned a disability into a much more positive experience for me."