— -- There's a lot to celebrate as you get older. Especially when you're 103 and Walmart's oldest employee in the United States.
Meet Loren Wade, who on Saturday celebrated his 103rd birthday and 33 years as a Walmart employee with dozens of his closest friends.
"It was great. Lots of people. It was quite a deal," Wade told ABC News. "People I'd worked with here in the store that had been transferred to another store came to see me, and to me that was great. I really enjoyed it."
Wade has worked in the garden shop at his local Walmart, helping out as needed restocking shelves, organizing inventory and manning the cash register.
"I just like to be with people. I've been pretty active all my life and worked several jobs," he said.
In fact, that's what Wade attributes as the secret to his longevity.
"I think the main thing is that I work all the time. I don't want to sit around. It's boring to sit around the house and do nothing so I try to have something to do all the time," he explained. "A job gets me up in the morning and keeps me out."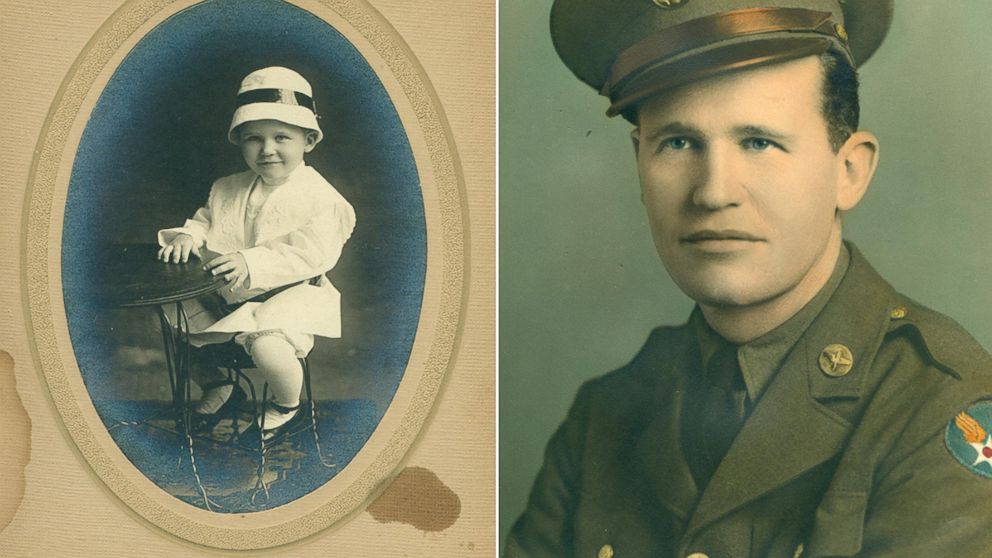 Wade grew up in Winfield, Kansas, and has lived there his entire life, securing his first job at 12 pulling weeds at a nursery. After graduating from high school, he made iron and aluminum castings then worked at an auto garage, drove a truck during the Depression and ushered at a movie theater.
Wade also served 43 months in the Air Force in India and China, and when he returned, he worked in flooring and for the U.S. Postal Service. Then, in 1983, he left the USPS for Walmart, where he's been ever since.
"Loren is one awesome person," department manager Ron Collins told ABC News. "I'm proud to have him and proud to work with him daily. He will do anything for you."
It's a common sentiment for those describing Wade. Another coworker called him "a good human being."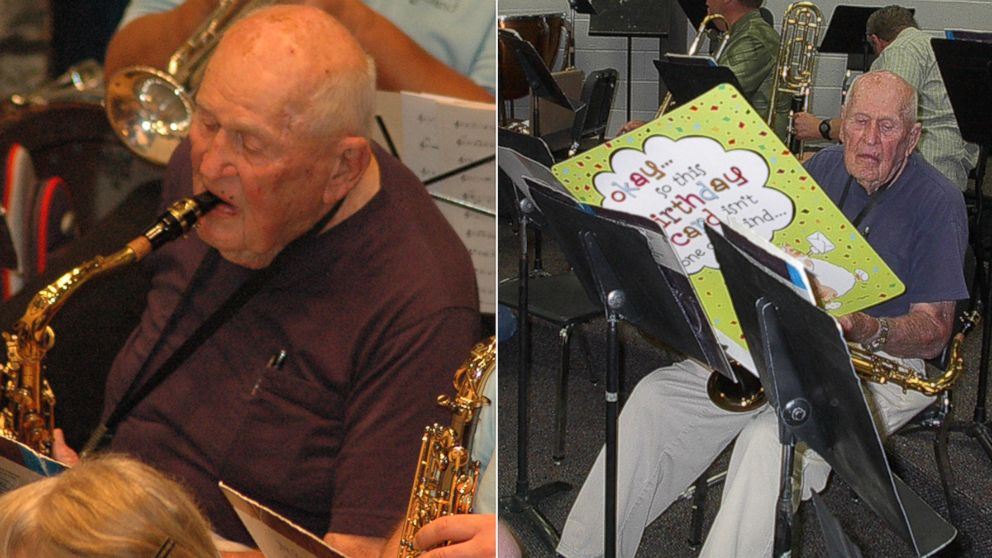 Which is why around 200 people, including his wife, two sons, daughter and two grandchildren, came out for his birthday celebration, where Wade played the saxophone, talked with his friends and announced Walmart's $125,000 donation to the Friends of the National World War II Memorial.
"I don't deserve it," Wade said. "That's the thing. I don't know, I'm not embarrassed, but, it's quite a deal."