Fourth grade teacher Tori Nelson turned her student's frown upside down this week when she allowed him to shave her head after learning that he was being teased that morning because of his new haircut.
"We gathered both fourth grade classrooms and I handed him clippers, and I just let him cut my hair," said Nelson, of Winlock Miller Elementary School in Winlock, Washington. "It was pretty cute. Some kids were chanting 'Don't do it!' and some jaws were just hanging on the ground."
Nelson, who has been an educator for eight years, told ABC News that she discovered her student, Matthew, crying outside the classroom Monday morning after the bell had already rung.
"I tried to find out what was going on, and he's a sensitive little guy," she said. "He had let me know that another kid laughed at him and his haircut because he had a teeny scar on the back of his head. He didn't want to come into class because he was sure other kids would laugh at him more."
After Nelson gave Matthew a few options on how they could lift his spirits, she finally came up with a plan that, she said, caught the 9-year-old completely by surprise.
"I told him, 'Well what if I let you cut my hair and then I'll look like you?'" Nelson said. "He [Matthew] said, 'Really?'
"I said, 'Yeah, then you can say, "Hey, if you're making fun of me, then you're making fun of Miss Nelson too,"'" she added. So that perked him up and got him through the morning."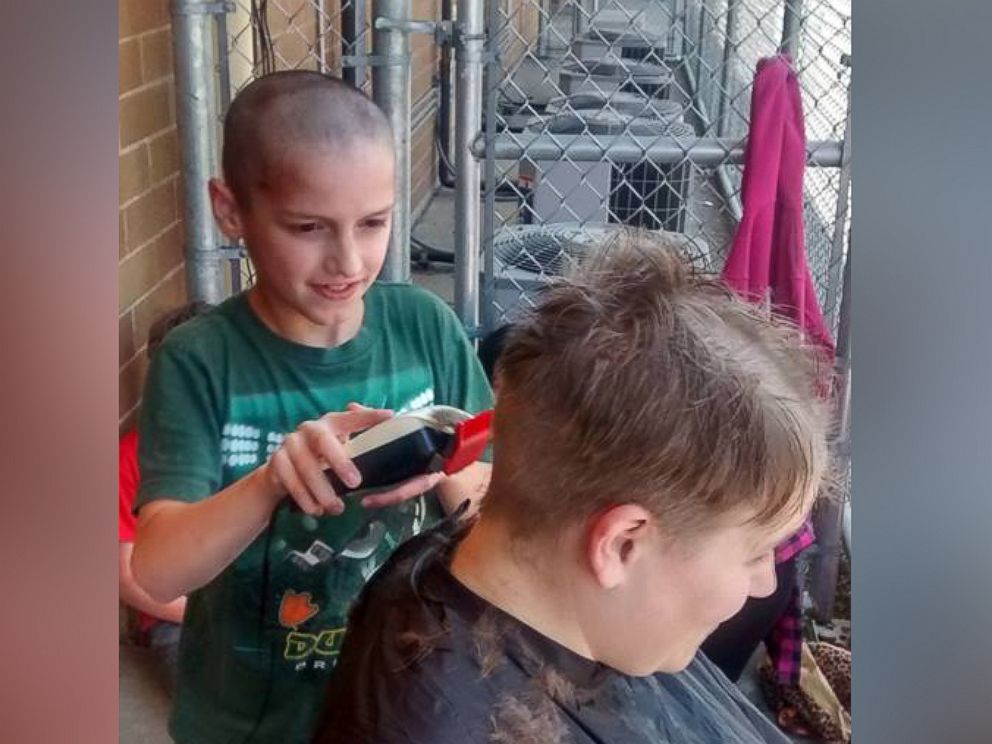 When recess was over, Nelson handed Matthew a pair of clippers, and he buzzed all of the hair off his teacher's head.
Nelson said the act inspired new classroom discussions about bravery and standing up to bullies without using any violence.
"I am not surprised by Miss Nelson's effort," principal Boyd J. Calder said. "She is a fantastic teacher who always has the kids' best interest at heart. Good teachers teach, great teachers inspire. Miss Nelson is a great teacher."
Nelson said she's noticed that Matthew has shown a lot more confidence since the incident and that his parents were very grateful she went out on a limb for their son.
"His mom said to me, 'I can't believe someone would do that just to make him feel better,'" Nelson said. "They probably understand the situation a lot better than he does."
When asked if she'd cut her hair for another student under any other circumstances, Nelson replied, "In a second."
"It's just hair," she said. "Hair means nothing compared to a kid's well-being."