— -- It's the dress that broke the Internet.
An overexposed image of a $77 dress has spawned millions of social media posts, countless arguments, worldwide intrigue and wonderment at the brain's interpretation of color, with everything boiling down to one question -- blue and black, or white and gold?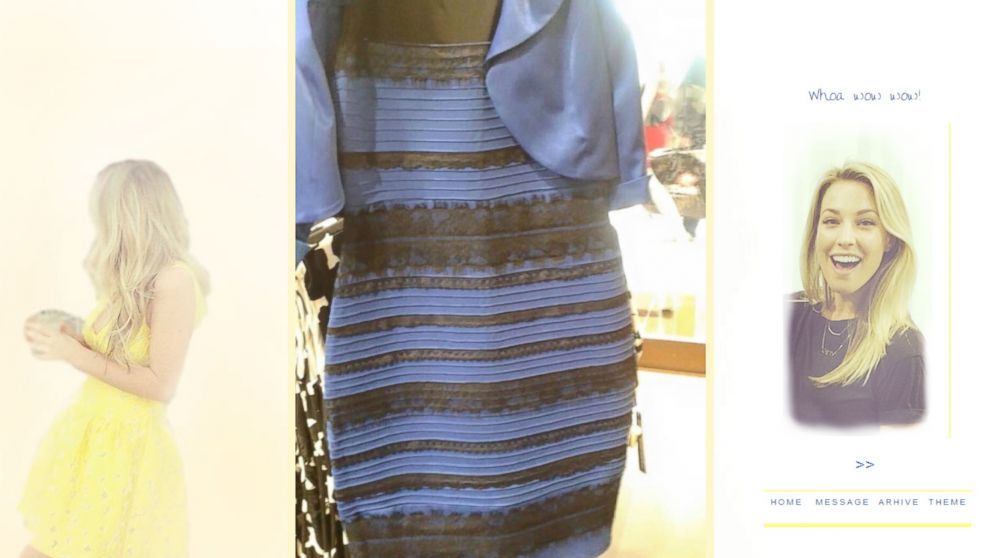 The situation began when a Scottish singer, Caitlin McNeill, shared the shot on Tumblr. It was worn to a wedding by a friend's mother, but people who saw the picture couldn't decide on the colors. The picture went wildly viral, as the discussion turned into a dispute with people sure that they saw the right colors -- and annoyed that there was any doubt.
Celebrities got into the mix. Oscar winner Julianne Moore found herself in a Twitter showdown with Mindy Kaling and B.J. Novak.
Kanye West and wife, Kim Kardashian West, disagreed, too.
Taylor Swift got caught up in the hysteria, posting, "I don't understand this odd dress debate and I feel like it's a trick somehow. I'm confused and scared. PS it's OBVIOUSLY BLUE AND BLACK."
Rob Lowe, meanwhile, tried to find a consensus.
The actual color? Black and blue, because the dress by Roman Originals isn't sold in gold.