— -- Ain't no mountain high enough, ain't no valley low enough, ain't no river wide enough to keep this military wife from including her deployed husband in their family Christmas card.
Ashley Sistrunk was feeling a bit down after seeing all her friends' family holiday photos on Facebook, so she came up with a creative solution to bring her entire family together by Photoshopping her husband Brandon, a staff sergeant in the Air Force currently serving in Iraq, into their own festive family card.
"Of course with my husband gone, that would make me sad and I'd think, 'I want him in a Christmas card,'" Ashley, 29, told ABC News. "I went on Pinterest and typed in 'Christmas cards for military' and I found a couple of different ones and I sent my husband what he had to do. Thankfully he trusts me and it turned out as good as I wanted it to."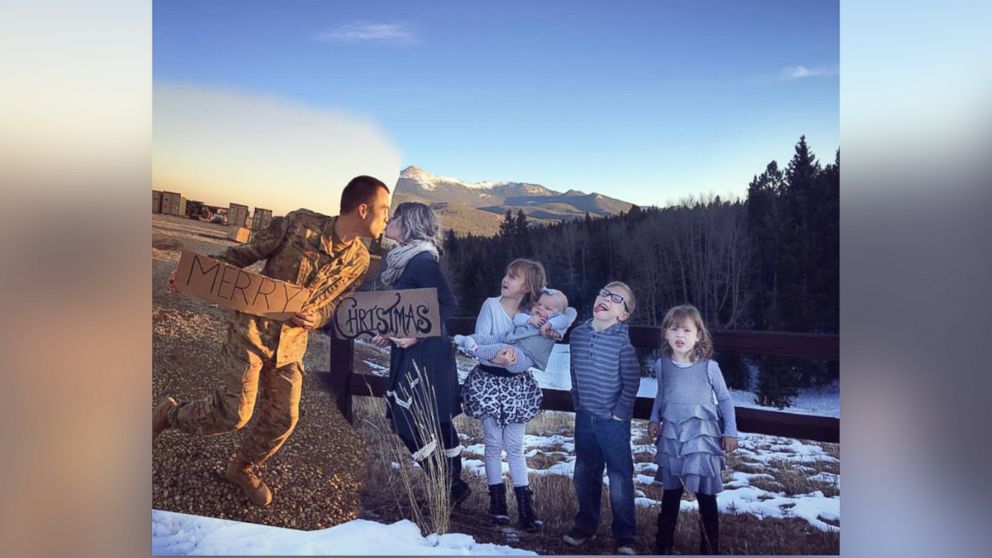 Ashley had her mom photograph her with their four children in a wintry scene in the mountains while Brandon had a buddy from the Air Force take multiple photos of him in Iraq to ensure at least one would be able to sync up with his family picture back home.
"He took about 25 pictures because he knows that I'm very particular," said Ashley. "He took some one day and they looked great by themselves but they wouldn't line up with my photo so I had to make him take more and he just went crazy and sent me a bunch more."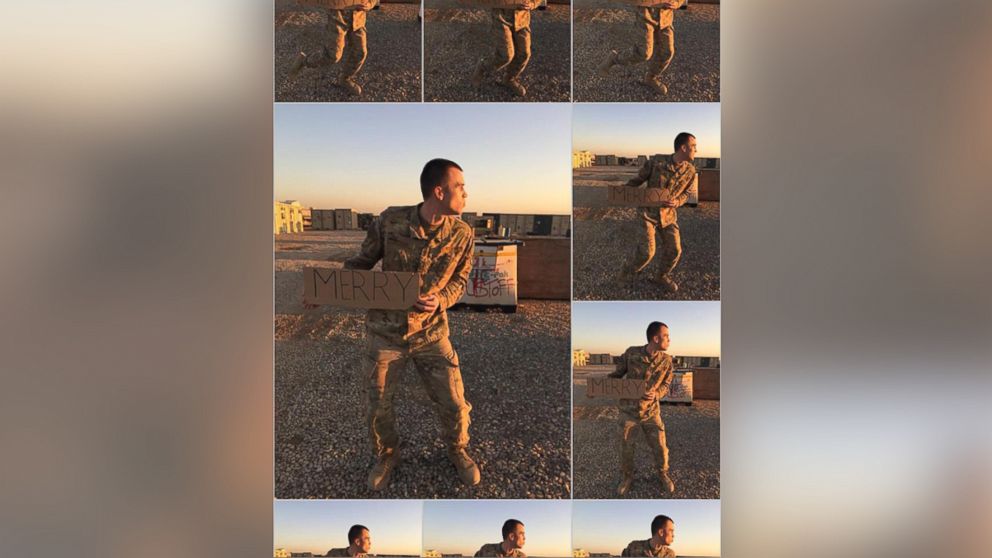 Fortunately, two worked out so well -- one more traditional and one more goofy and candid -- that she used both versions for the Christmas card.
"I wanted to put our own twist on it so he hiked his foot in the air so we could make it a little bit silly," she explained of the photo that has now gone viral.
"We posted it on my actual Facebook and a lot of people on my friend list liked it, and I liked how it turned out, but I didn't at all expect it to turn into this," Ashley said of the overnight fame.
Although the attention on their Christmas card has been fun for them, more than anything, "We just wanted to feel a part of the holiday season like everyone else," she explained.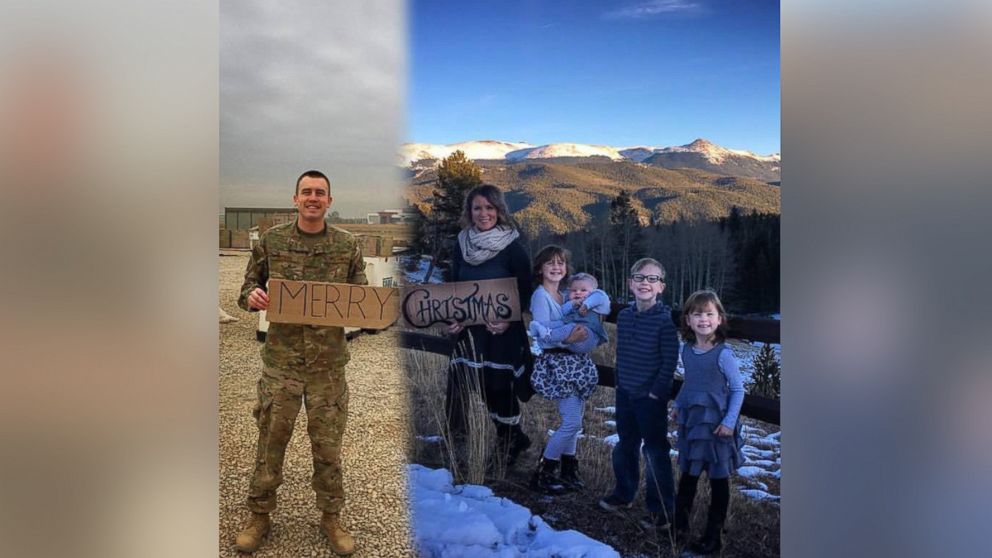 Her young children -- Riley, 9, Landon, 7, Macie, 5, and Nora, 7 months -- are having a difficult time with their daddy being away for the holidays.
"I'm trying to keep them distracted but it's super hard," said Ashley. "We celebrated Christmas in June because we knew he would miss Christmas. Then when he actually left, ever since then they've been praying, saying, 'We hope he can be home by Christmas.' My son, the poor guy, he's the only man in the house now. He says, 'Can daddy please come home?'"
Brandon has been deployed for five months and is expected to be home at the end of January. In order to keep their children's spirits up while he's thousands of miles away, Ashley tells them, "'Daddy's being a superhero. He's off protecting our country and that's a very important job.'"
"They understand that and understand what he does not everybody is willing to do," she added. "They do see it as him being his version of a superhero, but then at the same time, they just miss him so much."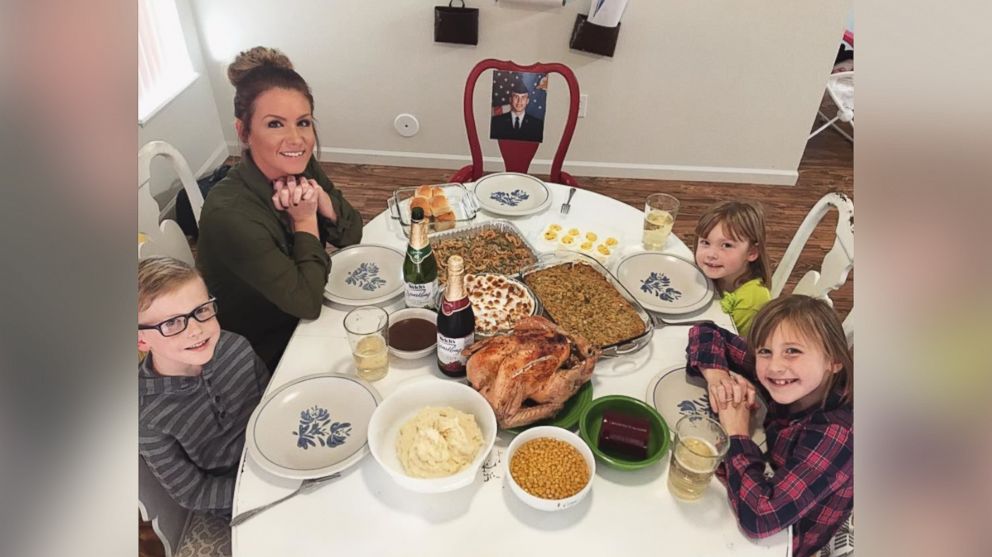 The Sistrunks also included Brandon at their dinner table for Thanksgiving. Ashley took his photo off of their "Deployment Wall" in their dining room for him to sit in "his chair" for the meal.
"We have a whole wall in our dining room, it's called our 'Deployment Wall,'" she explained. "It's got his picture, American flags, two clocks, one with our time and one with his time on it, there's a place where the kids can roll out pieces of paper and write him letters if they want, and there's a giant map that shows where we are and where he is. When the kids are lonely, the can over and write him letters."