Wisconsin student 'would much rather get turned away' than get homecoming dress approved
"I would much rather get turned away," senior Nicole Stark said of the policy.
September 19, 2017, 10:46 AM
— -- Pewaukee High School in Wisconsin is defending its requirement that dress-wearing students submit photos before being allowed to purchase tickets to next month's homecoming dance.
The feedback has been "heavily positive and supportive" from the community, said Mike Cady, the superintendent of the Pewaukee School District.
"Really the negative reaction has been external, primarily via social media," he wrote to ABC News via email.
In order to buy a ticket to the Oct. 7 homecoming dance, a student and her parent must submit a photo of the dress the student intends to wear to the dance.
The student must then wear the dress in the photo in order to gain access to the event, said Michelle Jenkins, the mother of Mikayla Jenkins, a student at the school.
In an updated policy sent to parents dated Sept. 18, the school acknowledges that some parents, guardians and students may be "uncomfortable with the submission of a photograph."
"In these cases, we ask parents/guardians to email Mr. [Marty] Van Hulle [the principal] ... to indicate they have reviewed the dress guidelines and will assist us to ensure student attire is compliant," the letter states. "The student will then be able to purchase a ticket for the homecoming dance."
This is the third year that Mikayla Jenkins, a 17-year-old senior, has submitted a photo before buying her ticket.
She said she has never had a dress rejected but knows of classmates who have.
Michelle Jenkins, who is a principal at a Milwaukee-based charter school not affiliated with Pewaukee High School, said the girls are not allowed to show cleavage or wear strapless dresses. Dresses with spaghetti straps or cutouts are also prohibited.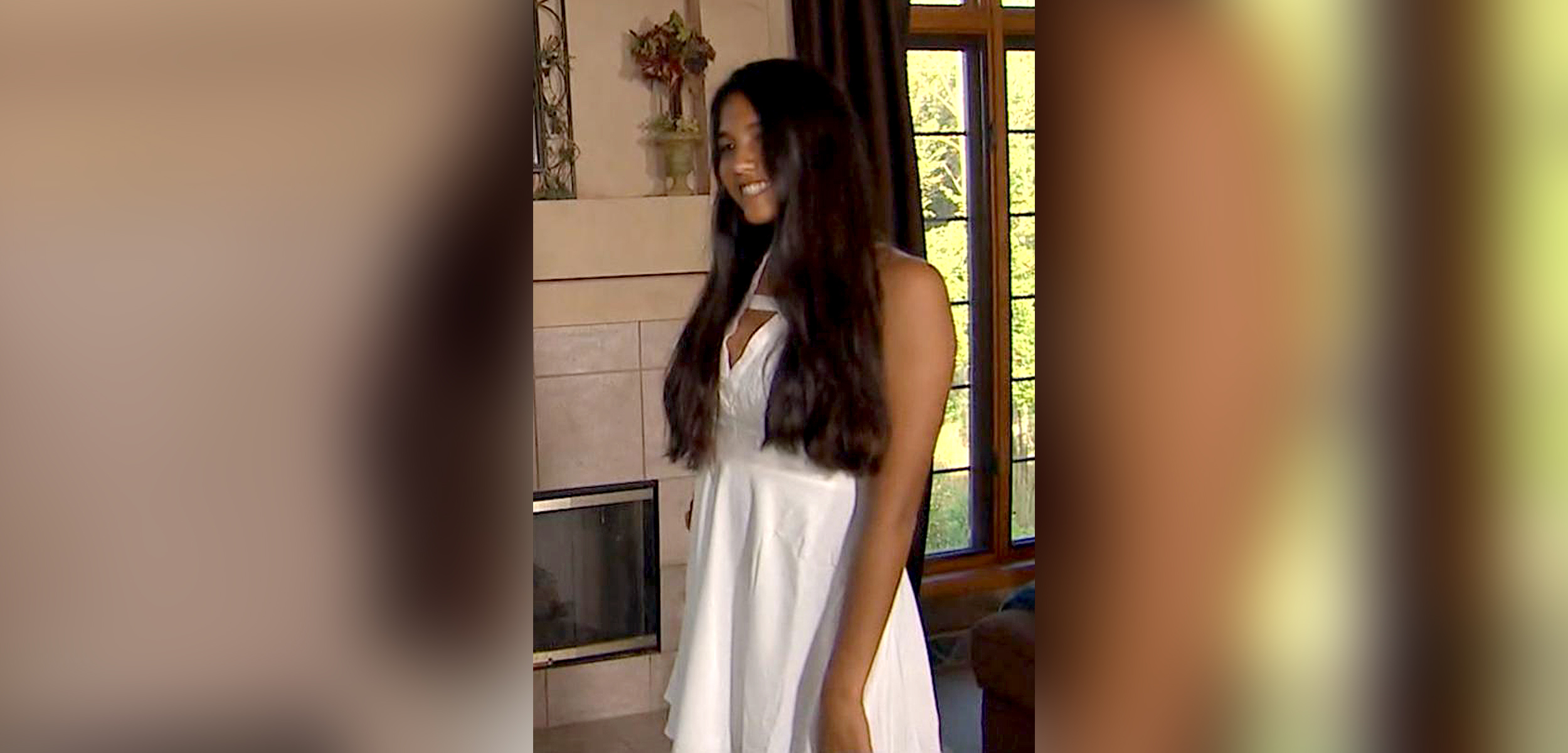 She said that the dress code policy applies to both "male and female students" but that boys are not required to submit a photo of themselves wearing their attire.
"It makes it really difficult to shop," Jenkins said. "To have a cutout in the midriff, on the sides or a cutout on the back, even if it does go up to the neck, is very popular.
"It's only because of the latest media attention that people are forming opinions," she added.
Mikayla Jenkins, 17, has chosen a white lace cocktail dress with a high-neck detail and long sleeves.
"She's not taking any chances," Michelle Jenkins said. "She's not willing to risk being turned away at the door, which is why people comply with the policy."
Mikayla Jenkins echoed her mom, saying that her options in choosing a homecoming dress are "extremely limited."
"Almost every dress has some sort of open back, which is prohibited at my school," she told ABC News. "It took me a long time to find a dress that I knew would absolutely be approved. Overall, I believe that us as young adults should be able to make our own choices in choosing a dress without administration judging us and holding us against these strict policies."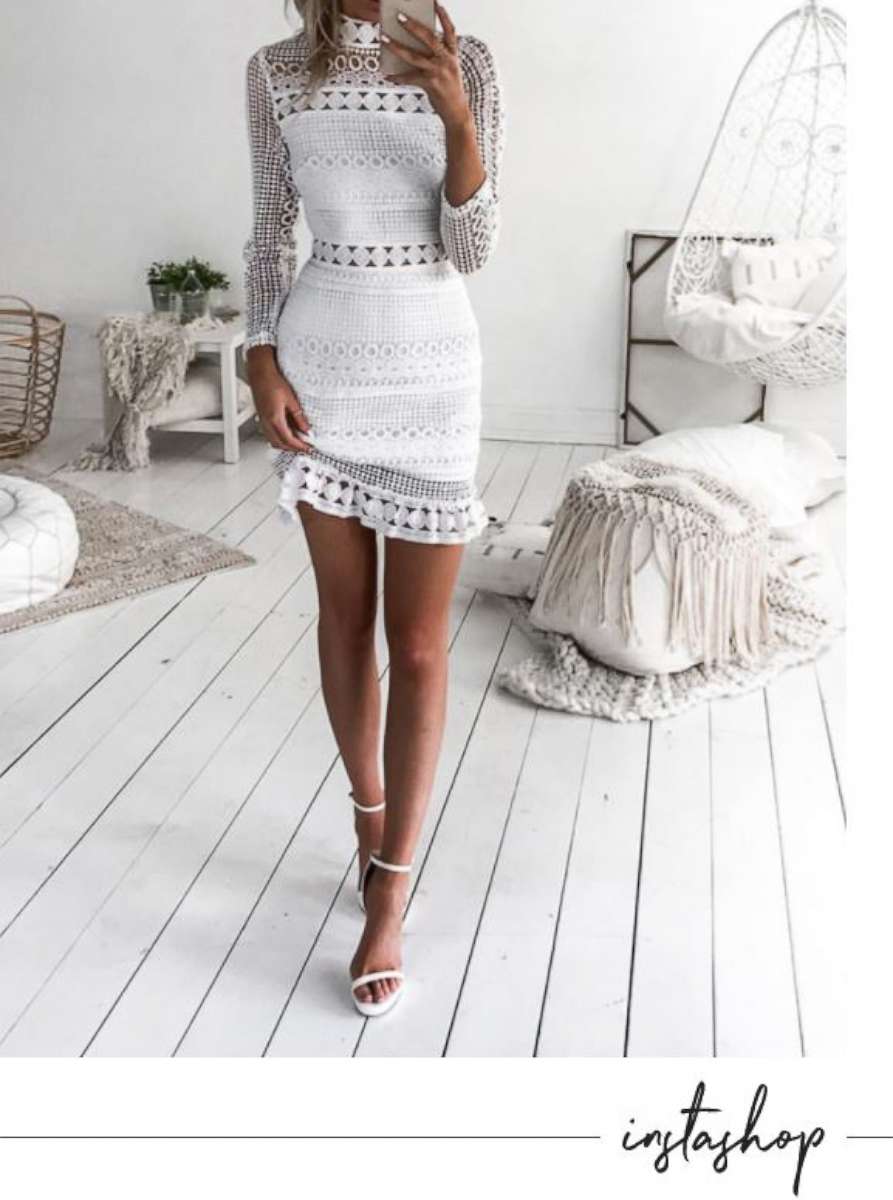 While she believes that sending in a photo of her dress is not ideal, Mikayla Jenkins said she and her friends all follow the rule.
But teen expert Rosalind Wiseman thinks the protocol sends the wrong message to young women.
"What we're looking at is arbitrary standards that an adult gets to decide, and what that does is shame the young person and says, 'You don't get to belong here because of the way that your body looks,'" she told ABC News.
Nicole Stark, 17, also a senior at the school, said she'd rather not send a picture of herself in a dress.
"I think the fact that we have to submit a photo of ourselves wearing it front and back is a little bit creepy to me," she said.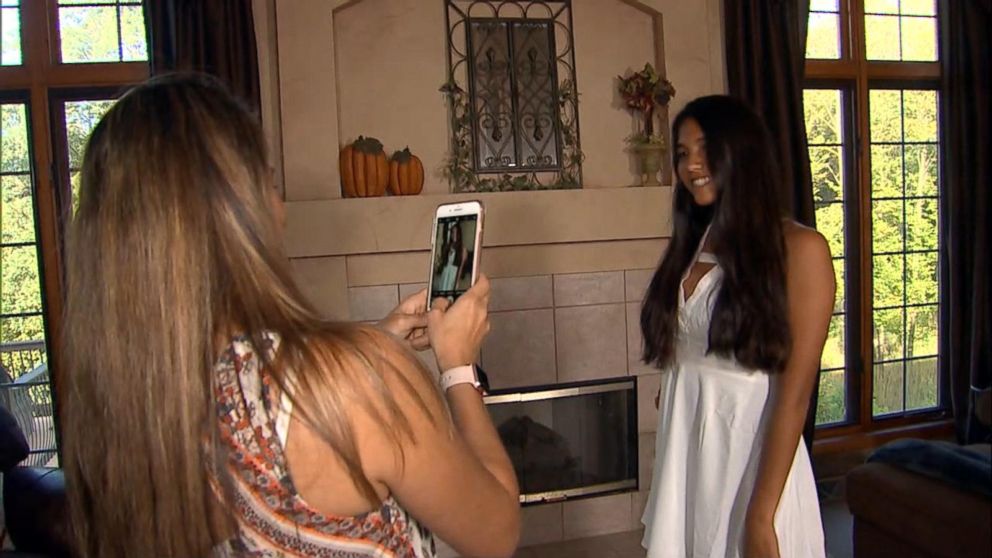 Stark's friend Calista Bulacan, a 17-year-old senior, said she carefully chose her dress according to the guidelines but is concerned that it might not make the grade this year.
"It has a little bit of cutouts at the chest, which I'm worried about," she said.
The school said it requires all photos in advance so students aren't turned away on the night of the dance.
"Honestly, I would much rather get turned away at the door than to have to send a picture of myself wearing a dress," Stark said.
Christie Bulacan, Calista Bulacan's mother, told ABC News that she hopes the school doesn't take the dress code policy too far, "to the point where when you go shopping and you can't find anything because you're worried about the back, worried about the front, worried about everything."
Michelle Jenkins said the school district should trust the judgment of the parents and students alike.
"I just wish they would trust our upperclassman to have some class and represent their school in a tasteful manner," she said.
"We are obviously paying for these dresses and allowing our children to go to this dance wearing what we feel is appropriate, and I think that's really the point here."