— -- Do you know the couple in this photo?
A California woman captured the moment the pair got engaged at the Eiffel Tower -- and now she's searching for the couple so she can share her photos with them.
"If I was those people and I got engaged at sunset at the Eiffel Tower, I would want pictures of that moment," Jenifer Bohn, of Clovis, told ABC News.
Bohn and her husband Jeffrey visited Paris for their first time earlier this month. But they weren't been able to make it to the top of the Eiffel Tower until their last night in the city of light.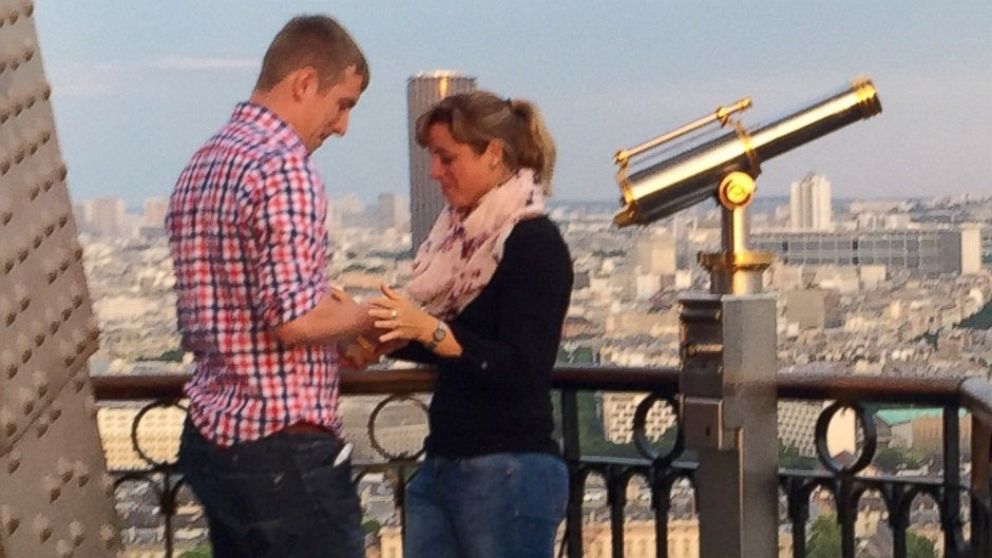 While waiting in line for an elevator to the top, Bohn left her spot to use the restroom.
"The whole time I'm stressed knowing that my husband's in line and it's near closing time for the elevators," Bohn said.
She raced out of the bathroom back to her spot in line and stopped when she saw a couple alone in a corner.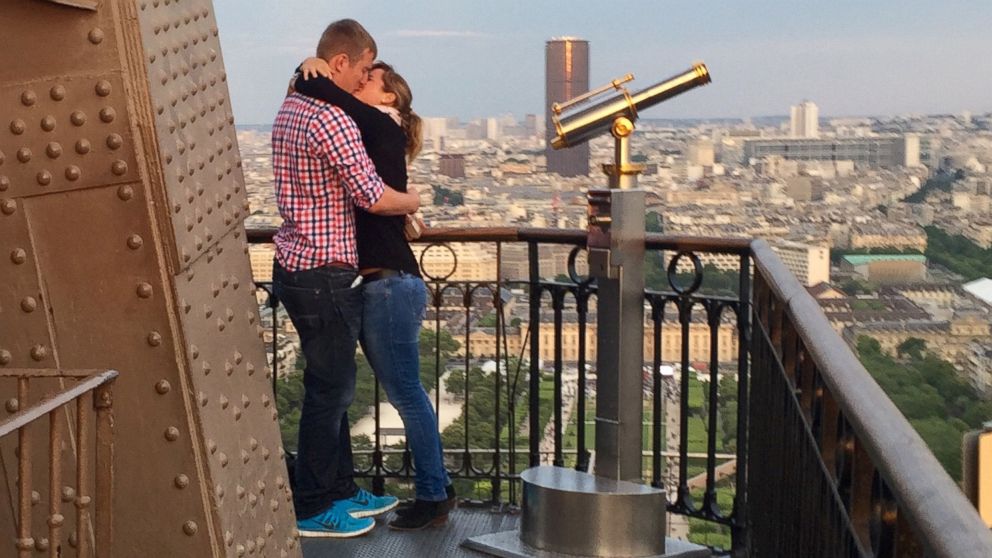 "I saw this guy get down on his knee and hold a ring up to this girl," Bohn recalled. "The sun was shining, and it was beautiful … Afterwards, she gave him this big, long kiss."
Bohn said she reached into her pocket for her phone to take photos, but felt "creeper-ish."
"Everywhere I'm going on trips, I'm always taking pictures of everyone and everything," she said. "As I was walking away, I saw no one was around and was like, 'If this was me, I would want pictures!'"
Eager to get back to her spot in line before her husband went to the top of the tower without her, Bohn said she left before she could show the couple the photos she took. She shared the pictures with her husband and people around them, asking them to keep an eye out for the couple. But by the time Bohn and her husband got to the bottom of the tower, the couple was nowhere to be found.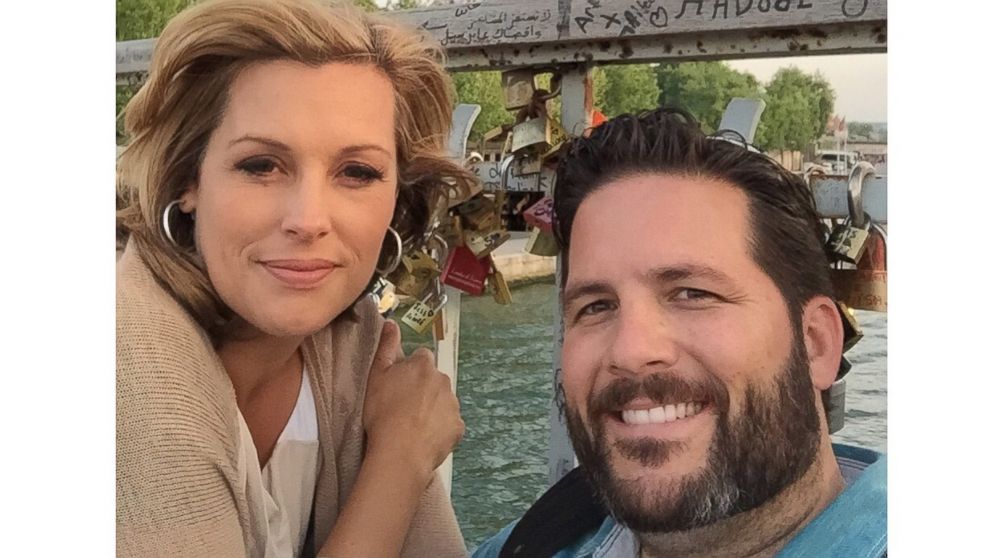 Once she got home, Bohn posted the photos on her Facebook at the suggestion of friends last Wednesday, and they've since been shared by others thousands of times.
"I'm getting messages from all over the place," Bohn said. "Apparently, I've reached the limit on friend requests."
Bohn said she hasn't been able to check all her messages or friend requests yet to see if someone has been able to identify the couple. But she is optimistic that she'll find them.
"I'm thinking somebody's got to know these guys," Bohn said. "I mean how many people got engaged on the Eiffel Tower on that Sunday?"
Jeffrey Bohn said he's not surprised that something like this would happen to his wife since she's "genuinely sweet to everybody that she meets."
"But I do get some credit for holding her place in line," he joked to ABC News.
"There's enough negativity that goes around. It just feels good to share something good," Jenifer Bohn said.