Woman Turns Her 1980s Wedding Dress Into 'Fluffy' Christmas Tree Skirt
"The first cut was the hardest," said Tess Heidelberger.
December 12, 2016, 3:58 PM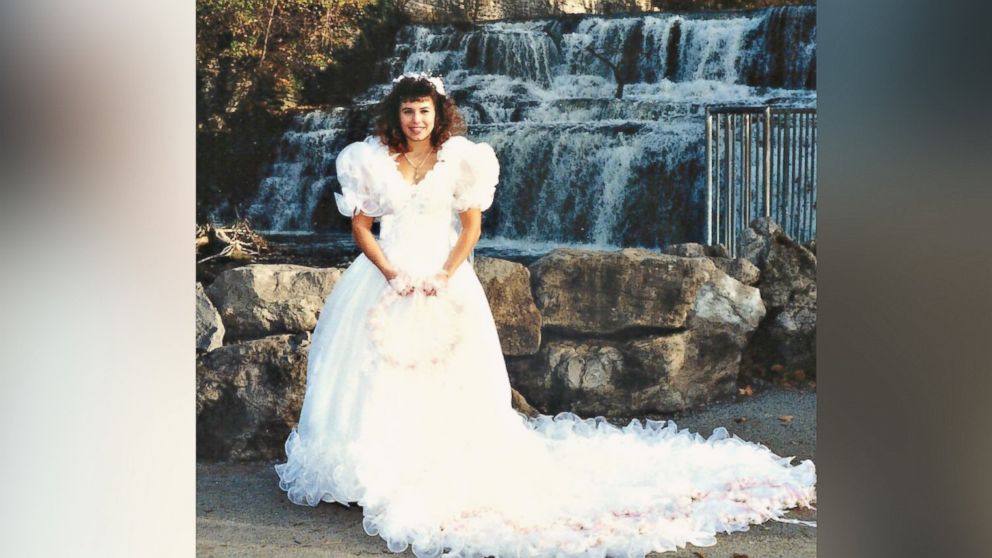 — -- One woman's wedding dress has gone from holy matrimony to "O Holy Night" with the help of a pair of scissors.
Tess Heidelberger, of Mauldin, South Carolina, turned her vintage 1980s wedding dress into a Christmas tree skirt this holiday season, after 26 years of it taking up space in her basement since her 1990 wedding.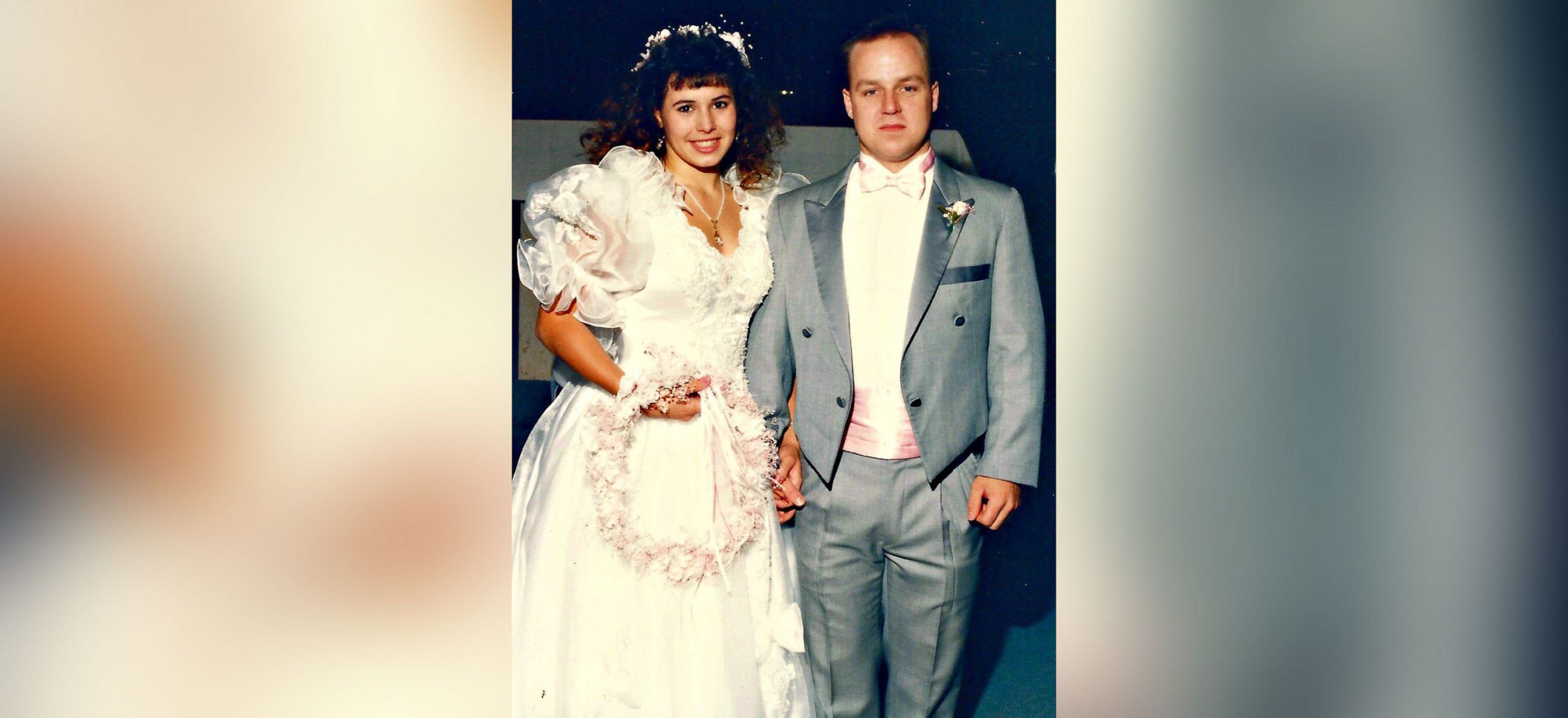 "My oldest two are married already," she told ABC News of her children. "The dress is so '80s -- when I pulled it out when I was planning my daughter's wedding, we looked at it like, 'Ugh. Yeah, no one's ever going to wear this again.' I looked at my youngest daughter and she's like, 'Oh, hell no.' I told them it was cute at the time."
Heidelberger, 48, had no idea what else to do with the large, poofy, pearl and beaded gown, but "I'm sentimental so you don't want to throw it away," she said.

As she was cleaning out her basement this year, she came across the dress again right next to her Christmas decorations, "And the Christmas tree skirt was laying on top and I was wondering if I could attach it," Heidelberger, a self-proclaimed lover of crafts, recalled.
"I just got a pair of scissors and my hot glue gun and sprawled out my dress and I cut off all the important stuff like the bodice where all the beading was, I cut the embroidery off the sleeves with the patches and bows and pearls, and I put all that in a pile," she said.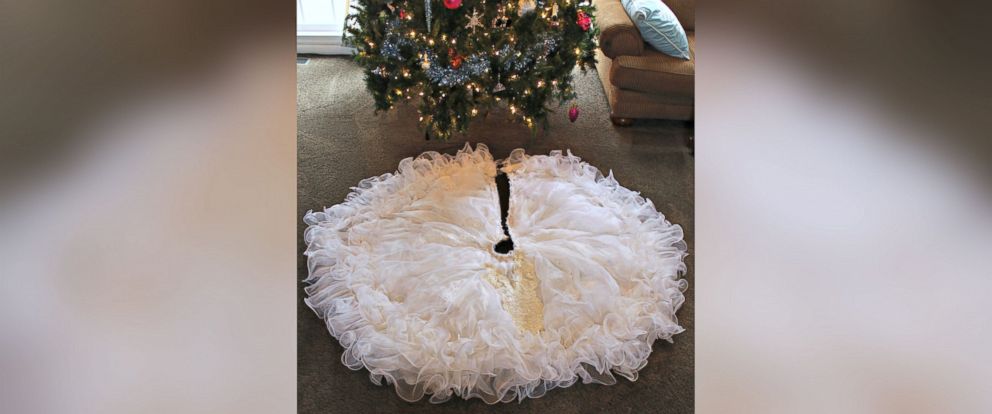 She admitted, "The first cut was the hardest."
"Then after that, you just go crazy because it's just so freeing," she continued. "I pinned it in place until it looked right. And then I just hot-glued it. There's not one stitch in the whole thing. Anyone could do it. Then you just buy some ribbon to hide where you hot-glued."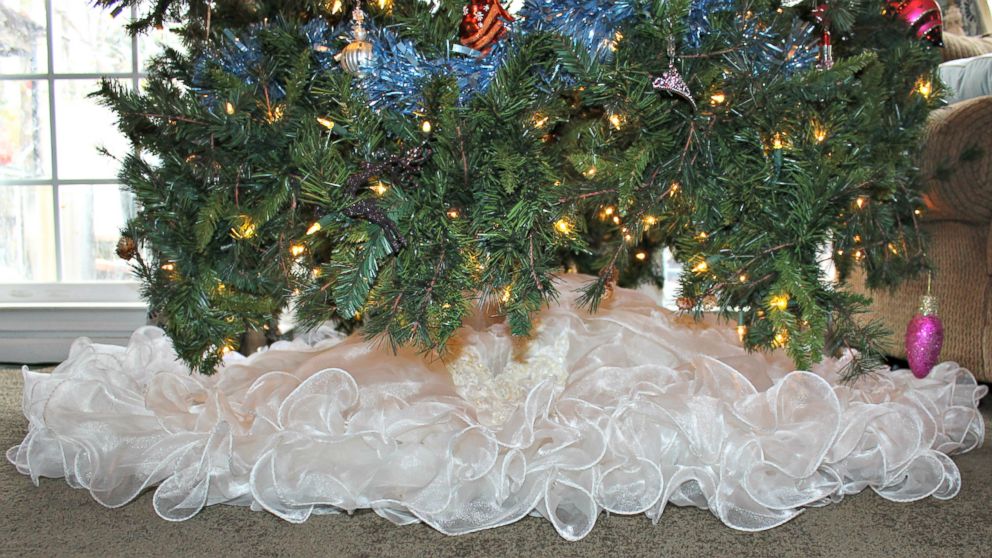 Although sentimental about cutting up her gown, Heidelberger is thrilled to have given her wedding dress a new life, and her husband is thrilled for the additional storage space in the basement.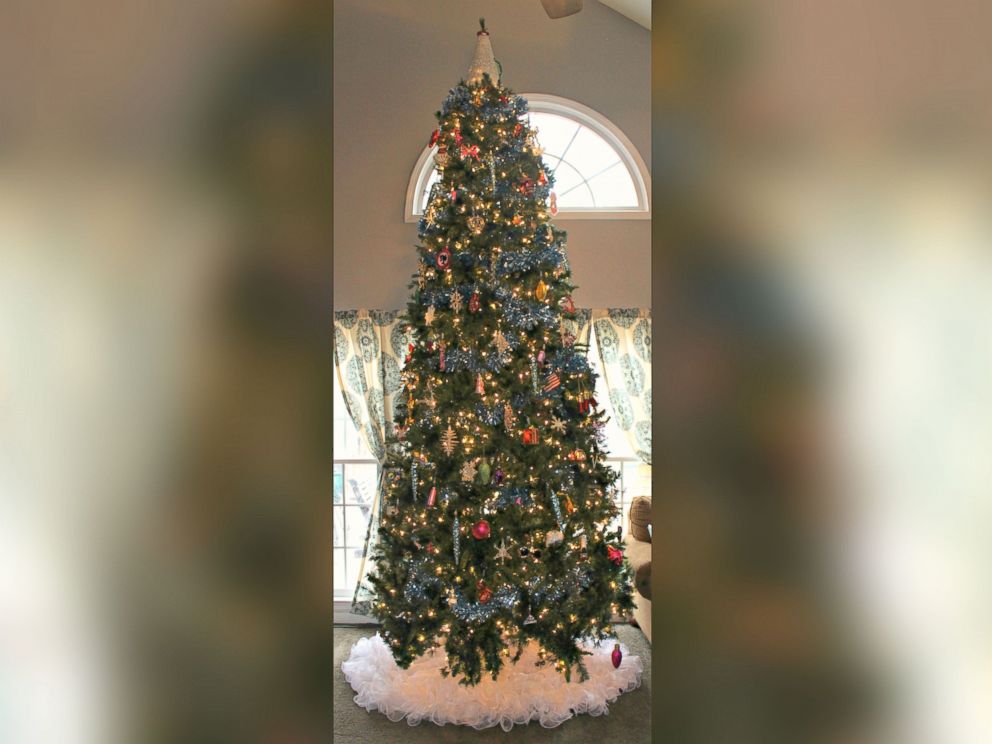 "Oh my God, I love it," she said of the final result. "When I put it under the tree it just looked like a fluffy cloud. I'm so happy I can look at it every year. It's so pretty. And it's so much better than staring at your dress through that cellophane window in the box.
"Before I even put my tree up I laid it out and started thinking, 'Let's do this," said Heidelberger. "Take a deep breath. The first cut was the hardest and then it was all easy and fun. It turned out so great."
This story has been updated to correctly reflect when Tess Heidelberger purchased her dress, in the 1980s, and was married, in 1990.