— -- An Australian woman was surprised to learn that her boyfriend had tricked her into carrying around her engagement ring in her necklace for more than a year.
Anna and Terry, a couple in Tasmania, Australia, had been dating for one year when she received the necklace as a gift.
"I had always loved the idea of giving someone a gift where they didn't know its true value until years later," Terry told ABC News.
Terry gifted Anna what he described as a "spiral shell" necklace made from Huon Pine.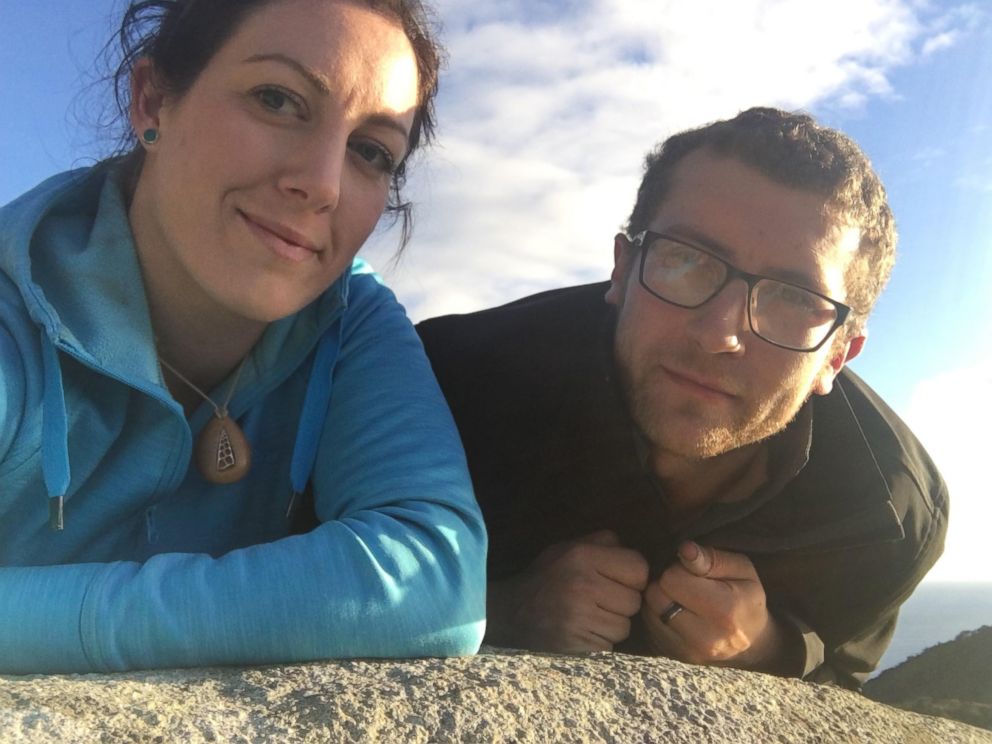 "She wore it every day, and everywhere we went, and pretty much never took it off," Terry gushed. He did at times worry about his girlfriend's necklace -- for instance, "when we went though airport security for the first time," Terry recalled.
Still, she had no idea what was really inside until more than a year later. The travel-loving couple decided to trek to Smoo Cave, located in Durness, Scotland, in April. That's when Terry finally decided to tell Anna what had been hidden in her beloved necklace.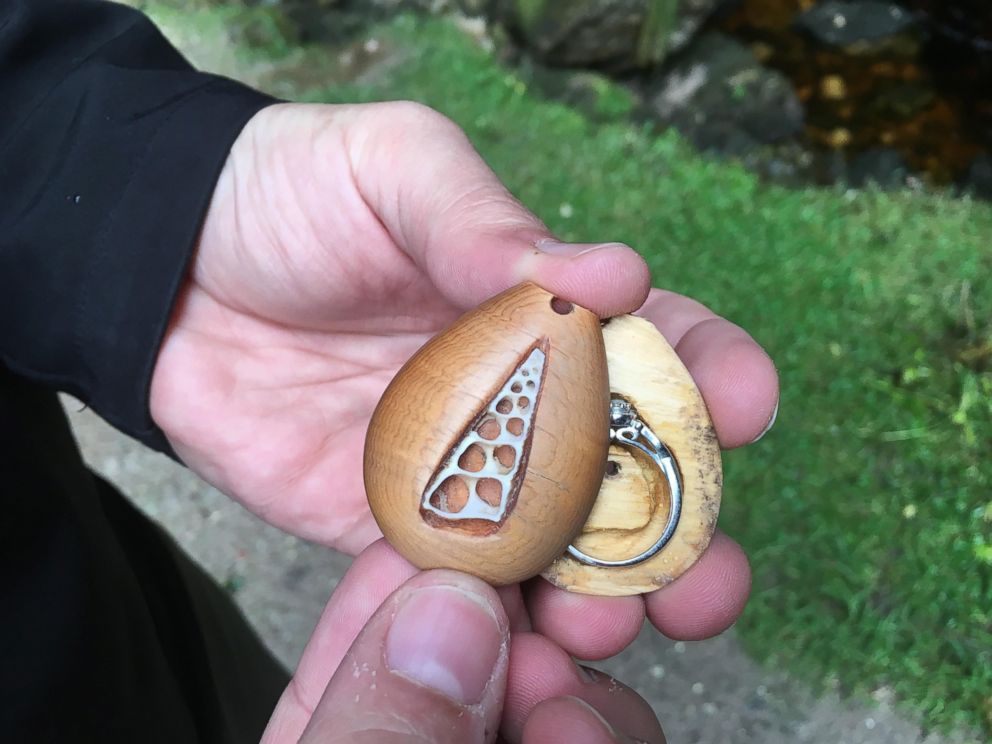 "Before we actually went down to the cave, I asked if I could have the necklace to take some photos of it among the rocks, which gave me a quick chance to break the seal with a knife," he detailed.
And when Terry went to return the necklace to Anna, he opened it to reveal the engagement ring inside.
His now-fiancée replied, "Wait...it's been in there the entire time?" And of course, later she said yes to Terry's marriage proposal.
The moment was captured in a YouTube video that's now gone viral.
Terry told ABC News that although they haven't made wedding plans yet, the two plan to buy a house before having a celebration "a couple of years" later.
"Hopefully with a bit of land...[we can] have the wedding at home with family and friends in as much of a relaxing atmosphere as possible," he continued. "[There's] no point in having a stressed out extravagant wedding, which isn't us."