— -- At first, 11-year-old Brodie Brooks was disappointed when he didn't reel in the huge fish he thought he'd nabbed on Lake Hartwell in Anderson, South Carolina.
"I felt like it was a big fish because it was bobbing my rod up and down and I'd just gotten an Ugly Stik so I was scared I was gonna break my rod. I was scared the line was going to snap," young Brodie told ABC News.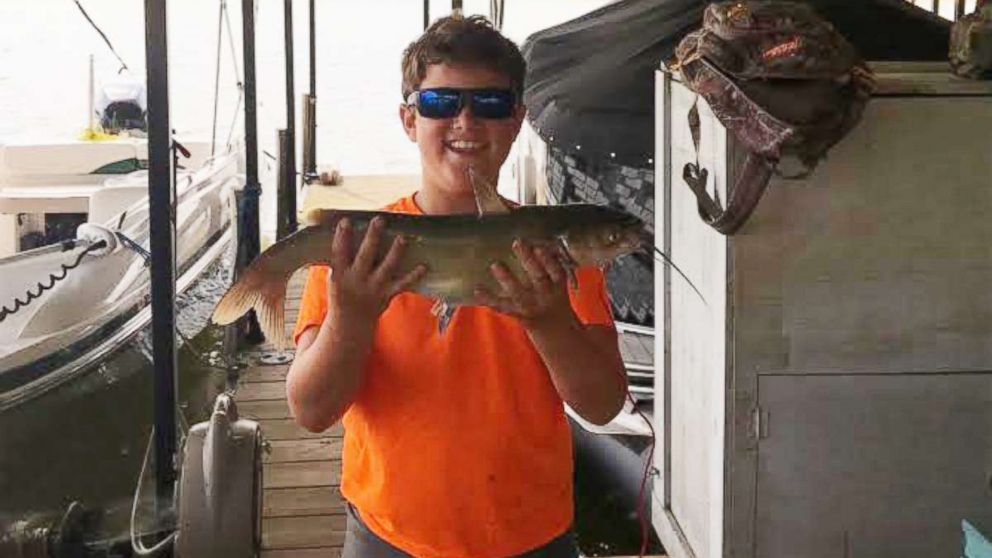 But then he realized he'd caught something even better: a woman's purse.
"I told him, 'You ain't got no fish, you got a treasure," Ben Myers, Brodie's distant relative who was fishing with him, recalled of the unusual find on July 3. "I've been fishing on this lake all my life and that's the first time I saw something be caught like this on a rod and reel."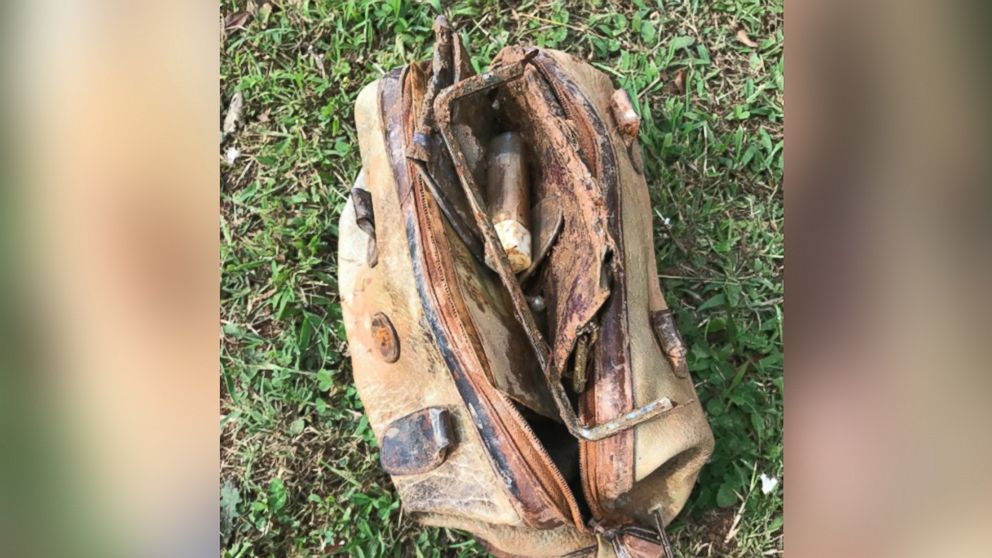 The purse belongs to April Bolt, who told ABC News it's been missing for 25 years after she left it on her boat in the nearby marina during a family cookout in 1992.
"I couldn't believe it. I was lost for words," Bolt, 49, said. "You never think you'd see it again. I knew somebody must've just gotten the cash out and threw it in the lake."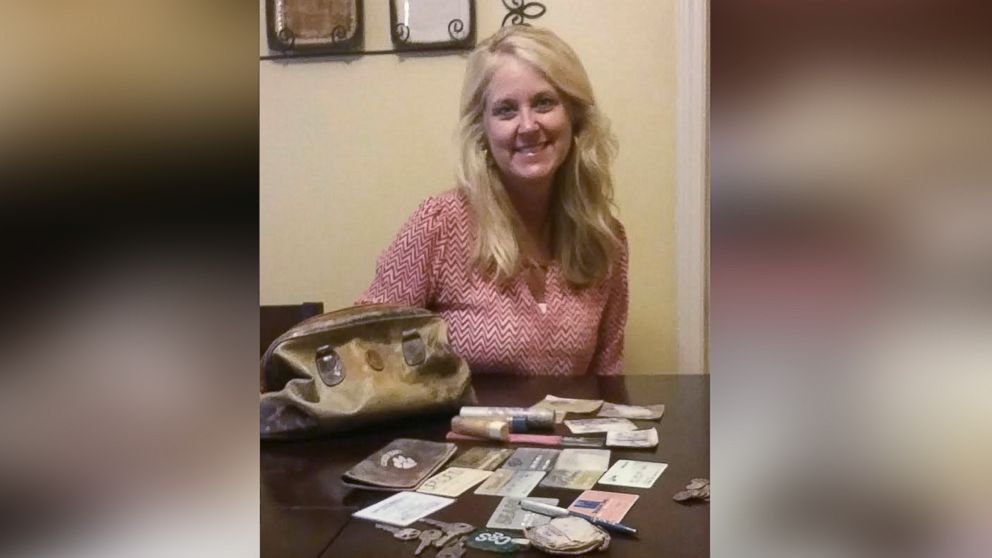 Once the fishing buddies got the muddied purse onshore, Meyers began looking through the contents and quickly realized, "I know this woman," he said. "She's a friend of the family. I went to school with her nephew, but I hadn't seen her in 10 years.
"It was pretty wild," he added. "You fish up a purse for one, then you actually know whose it was. It was crazy."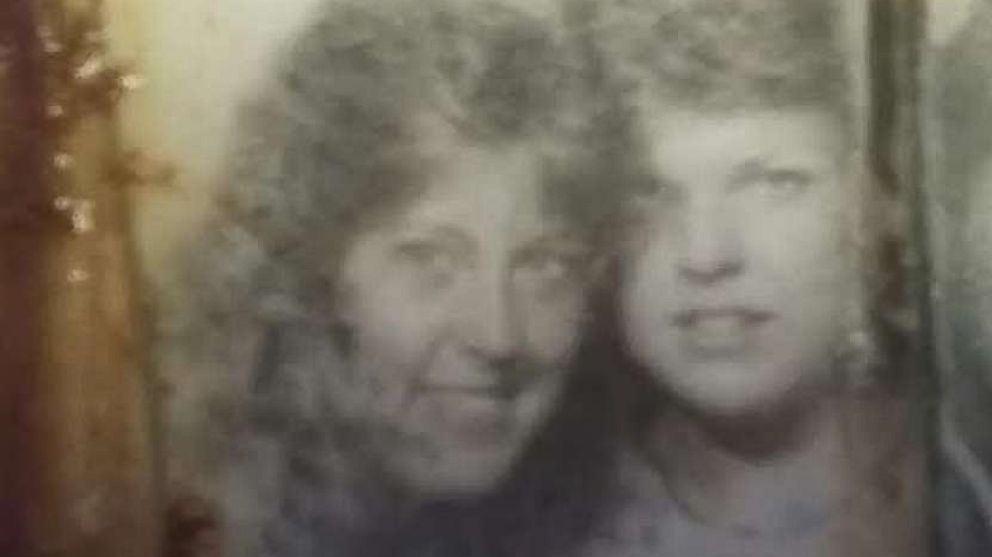 Myers, 39, called Bolt's nephew who passed along the good news.
"It meant the world to me," said Bolt. "My son is 26 now, but he was 15 months then and I had all his photos that were professionally taken in my wallet. Back then you didn't have your cellphone with the pictures. They have water damage but you can make him out."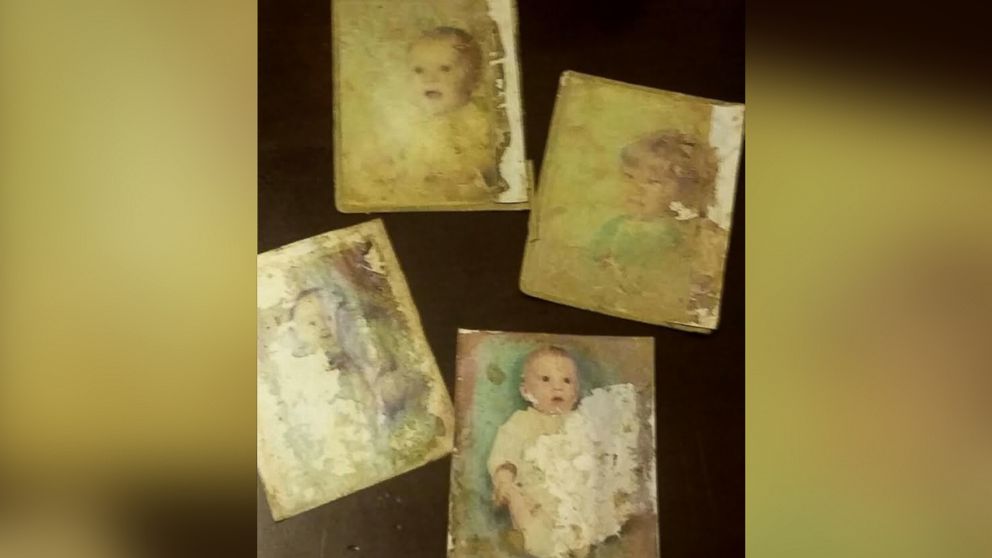 The purse had been zipped up so most of its contents -- baby photos, lipstick, old credit cards to stores that no longer exist, Clemson University-themed checks and of course, her 1990s hair teasing comb -- were still intact, despite lurking around the 29-foot-deep lake for 25 years.
"I remember being upset because my favorite lipstick was in there and the color was discontinued," she said with a laugh. "I also had this comb with a pick on the end of it. My daughter is a hairdresser and when she saw it, she was like, 'You've got to be kidding me.'"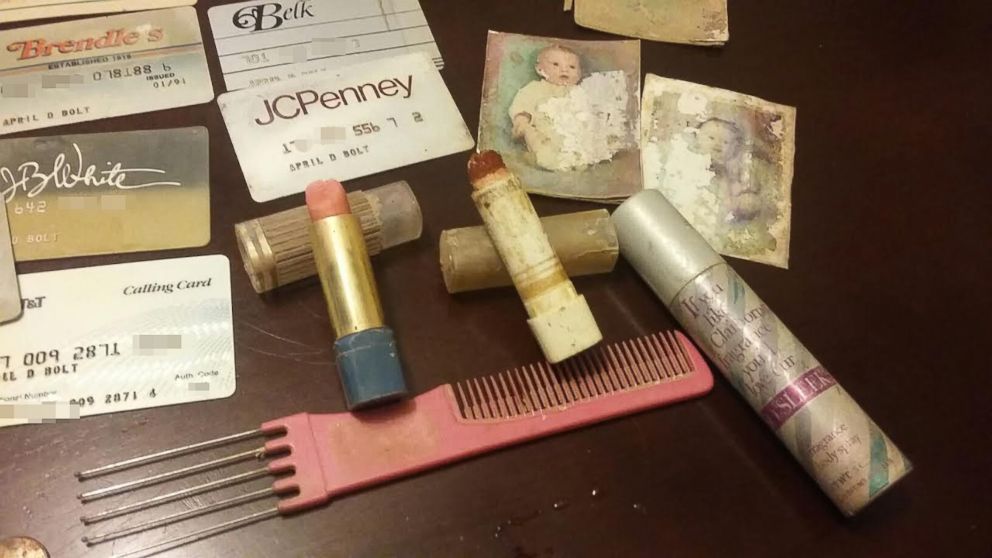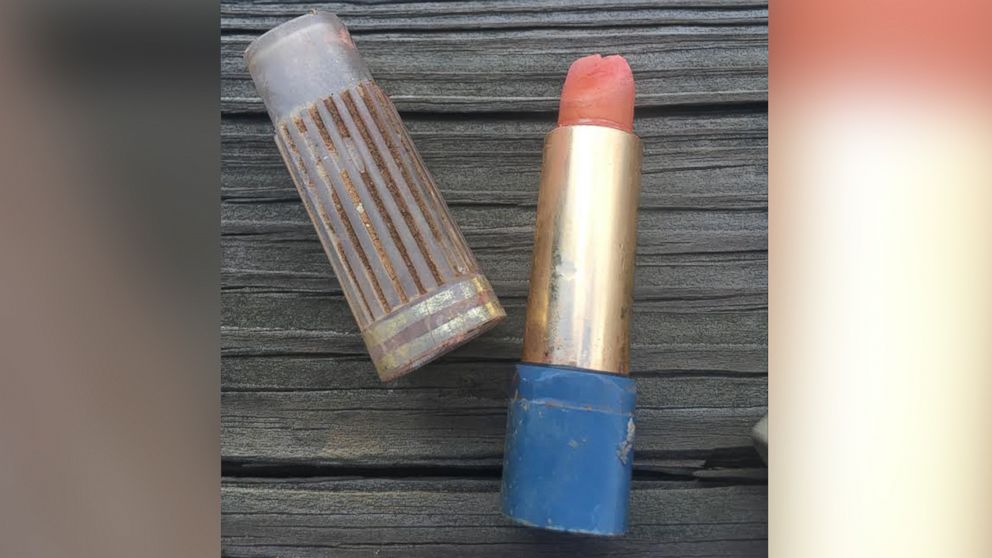 Bolt remembers the day her purse vanished like it was yesterday.
"We were on the boat and my parents had a condo there and we were grilling burgers and we parked the boat in the slip," she recalled. "I had all the baby's stuff and I just left it on the boat covered up. There were two guys there fishing and, I hate to accuse anybody, but when we got back I was like, 'My pocket book is gone.'
"I was crying," she continued. "It wasn't a whole lot of cash -- maybe like $60. But a woman fits her whole life in her purse. It was devastating."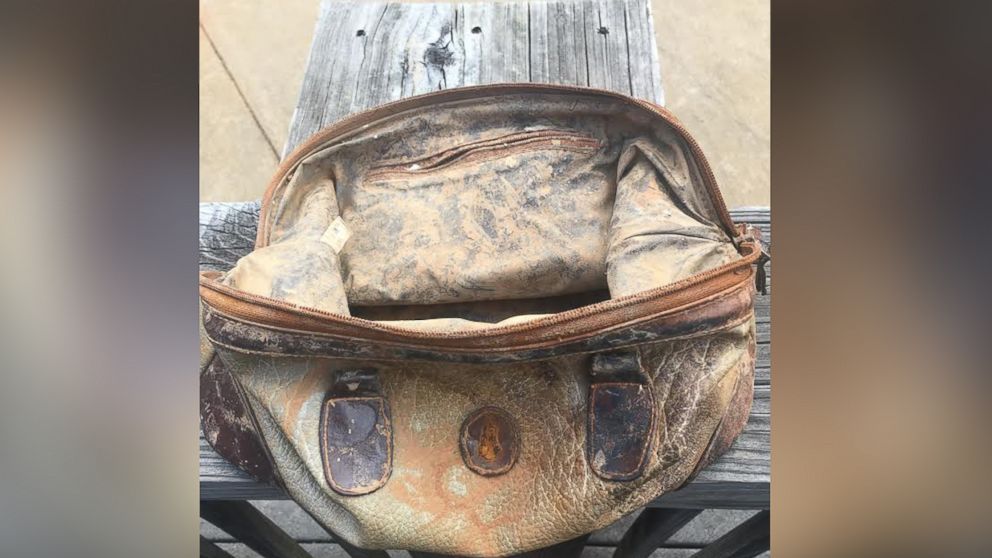 She's thrilled to finally have the purse back and is amazed by Brooks' needle-in-a-haystack find.
"Everyone keeps telling me, 'There's got to be a meaning to why you're finding this so many years later," said Bolt. "I'm sure God will reveal that in time. It's just so precious to have it back. Even the pictures, even though they're all messed up."