These women had the perfect weddings to marry themselves instead of a groom
More women are saying "I do" to commit to loving themselves.
— -- By all accounts, Erika Anderson's wedding was perfect.
"I was on Cloud 9, it was just delightful," Anderson said.
She had the white dress, the ring, the vows – all the accoutrements of a traditional wedding.
"I want this to be so easy," she said. "I got rose and yeah I had like 20-30 friends over."
The only thing missing … was the groom.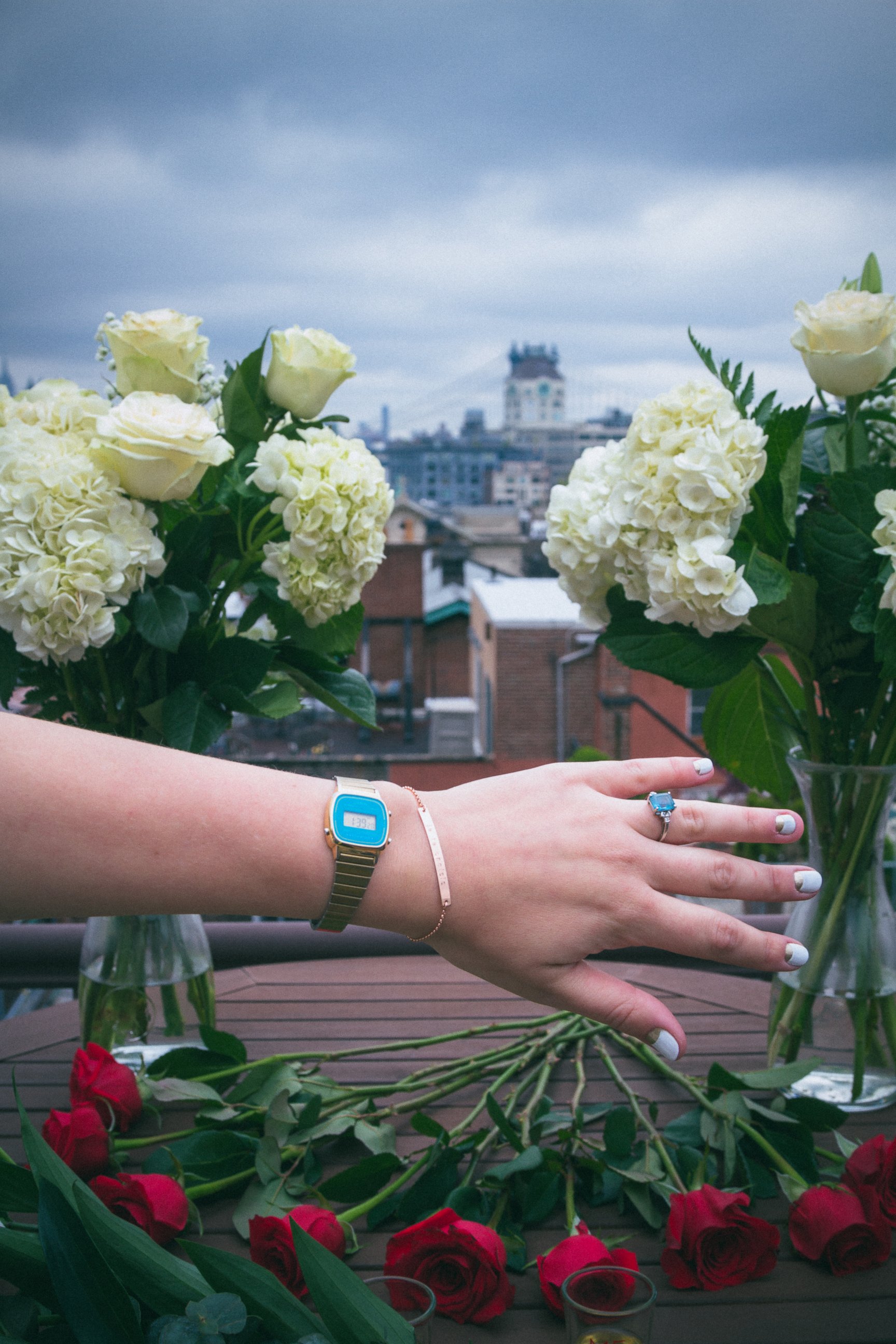 For the 36-year-old, tying the knot was about making a formal commitment to the love of her life: herself.
"I've been told that I am a great catch and today I am catching myself," she said.
What initially started out as a housewarming party, Anderson said, later evolved.
"I was like, 'And I'll marry myself,'" she said. "I think it's hard not to adopt whatever society's messages are … and I certainly think that one of the messages is, 'You are not enough if you are not with someone else.'"
Anderson is far from alone. She joins a small yet growing number of women from around the world who have held weddings for themselves. Yasmin Eleby celebrated her 40th birthday by saying "I do" to herself, and her mother even walked her down the aisle.
The notion of getting hitched solo was made popular by the hit HBO series "Sex and The City," in which character Carrie Bradshaw announces in one episode that she's getting married to herself. That sparked the beginning of the self-love moment.
Such ceremonies are just one way in which many women are embracing a modern-day reality. There are more single women than ever. Roughly half of all adults in the United States are married, according to a 2011 Pew Research study, a record low compared to the 72 percent of adults married in 1960.
"It's not a legal union, you don't get any tax breaks, it's a personal union," said Abigail Pesta, a contributor to Cosmopolitan magazine. "I think self-marriage is ultimately about accepting yourself and making a commitment to yourself, making vows to yourself."
Sasha Cagen, the author of "Quirkyalone," has been following the self-marriage trend for more than a decade.
"I think it helps to deepen that commitment to self-love which just isn't an easy thing in our world where we're taught constantly comparing ourselves on Facebook," she said.
And Cagen knows firsthand. She, too, married herself, calling her self-marriage the perfect preparation for a future relationship.
"Basically, it makes me more developed as a person," she said. "You're committed to treating yourself well and that means you're going to treat another person better, too."
The self-marriage concept is slowly going mainstream – from the topic of TV show "Glee" to a Lifetime movie appropriately called "I Me Wed" -- and the wedding industry is taking notice.
There is now the "I Married Me Kit," created by Jeffrey Levine and Bonnie Powers, which is essentially a starter kit for self-marriages, complete with a single ring, a handful of vows and a price tag that ranges from $45 to $230.
Levine and Powers said they were inspired by their own nuptials, where alongside their vows, they had guests marry themselves.
"[It's] a blank template," Powers said. "But the idea was, I think, a lot of people don't know, well, 'How would I even start, what would I do?'"
At first the kit was only available online, but it's now sold in their California store. Levine designed the ring, a single, thin band.
"It's very narrow and light and it's very simple," he said. "That was what we decided to do. Something delicate but super-powerful."
In the past three years, they said, they have sold more than 200 kits.
Petra Hanson is another woman who chose to put a ring on it, on her own finger.
"I kept getting the question, 'Why are you not married? When are you getting married?' I was getting tired of answering that question," she said.
So she took a stand and decided to marry herself.
"I feel like a woman's chance to be wanted and worthy in our culture is actually measured in dog years," she said. "We are really giving this little window to find a mate, find a family, have it all when you know before we're 35."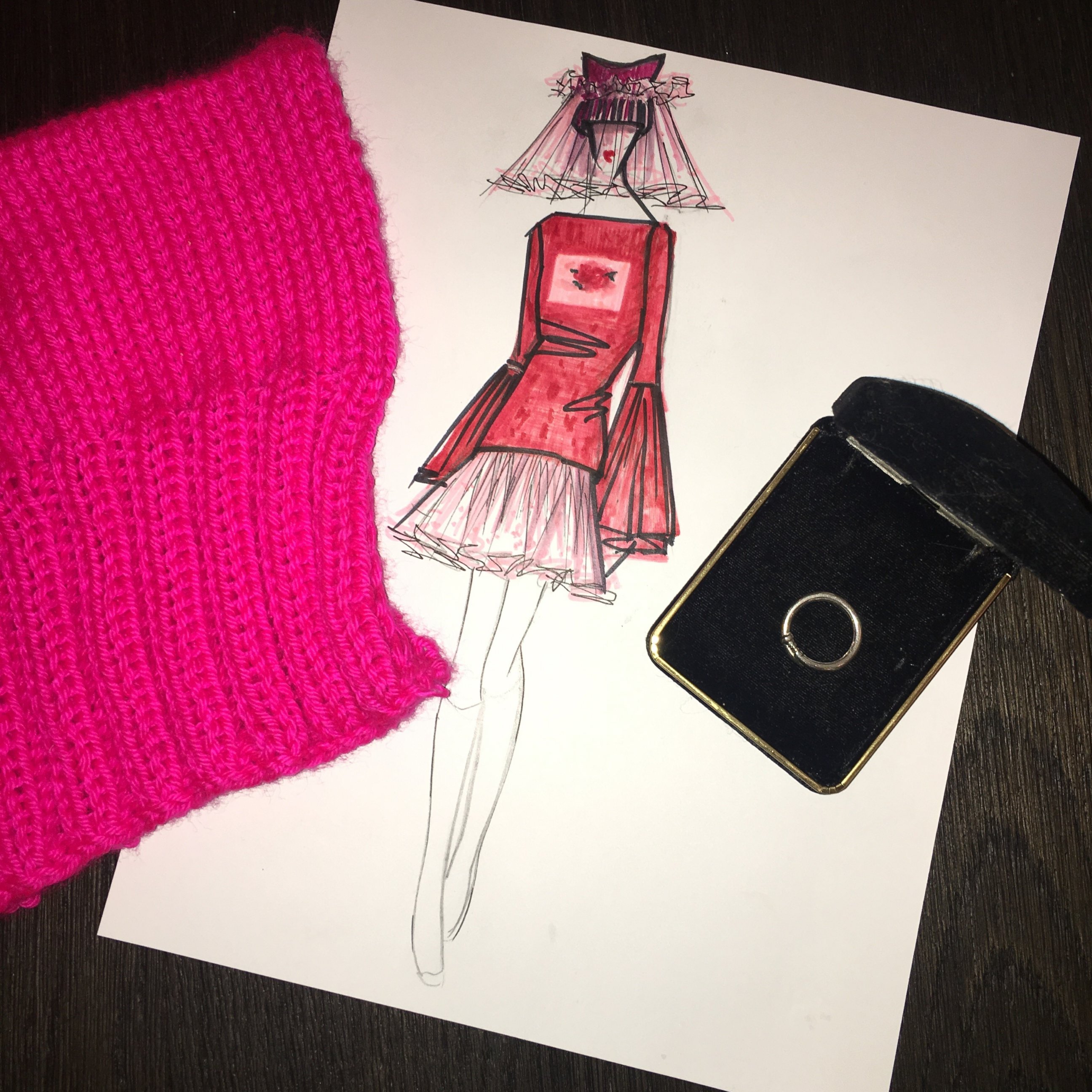 She has lived a successful life -- a fashion designer by trade, even a rock star at one point -- but marriage, she said, was never part of her plan.
"Towards the end of my 30s, things started to kind of wind down, and by 40 … that's when I started to feel the real pressure of, 'Gee, I missed the boat,'" Hanson said.
While buying the ring and sketching the dress were easy, telling her loved ones about her plan proved to be slightly more difficult. In the end, however, her friends supported her.
As for Erika Anderson, she is on the verge of celebrating her one-year anniversary. She said she focused on "creating a home … that is a sanctuary," but joked that she is in an "open marriage" with herself, and is still looking into dating.