If you have a spare $77,910 – plus delivery – lying around, then have we got the holiday gift for you!
It's a miniature replica of your house in organic gingerbread form, topped with 150 pearls and a five-carat Mozambique ruby.
"When it comes to Christmas, a gingerbread house is such an iconic tradition and we felt it would be excellent to deliver a gingerbread house in its absolute most luxurious ultimate form," VeryFirstTo founder Marcel Knobil told ABC News.
VeryFirstTo, an online luxury retailer, has sold similar items for past Christmases, like last year's most expensive Christmas wreath and most precious Christmas pudding.
The cookie itself is made by Britain's popular Georgia Green of Georgia Cakes, who has designed cakes for DKNY among others. She's using organic ginger, Ceylon cinnamon, Duchy organic eggs, Suma raw cane sugar and more premium ingredients for this top-of-the-line creation.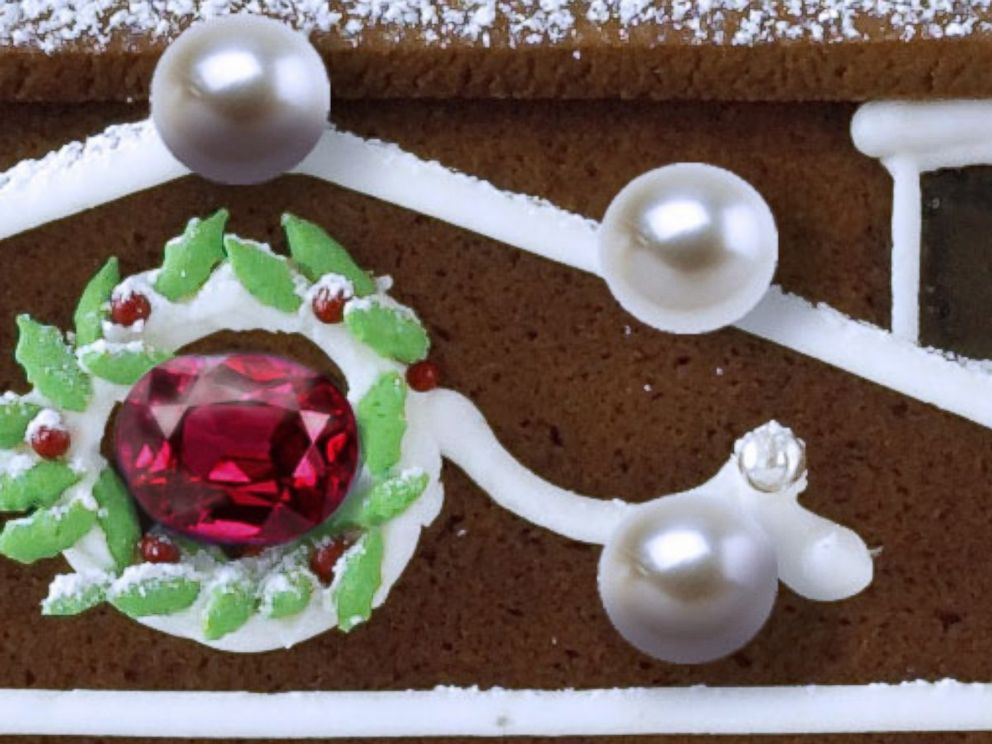 "One critical element was who was actually going to bake it. Georgia is really well-respected and well-known in that world," Knobil said. "We also decided that it should replicate the home of the buyer, and she actually studied architecture for a time."
There have been a few inquiries into the item, but so far no one has actually purchased the house, which will measure about 26 by 14 by 18 inches. If you're interested, you better act fast, as Dec. 10 is the deadline for it to arrive by the holiday.
And, in case you're interested, more pearls may be added at an additional cost. Remember – nothing says luxury like an edible item with extra pearls and a ruby on it.