7-Year-Old Gives Up Birthday Gifts for Preemie She's Never Met
Addison Williams collected $307 from friends and family.
November 2, 2016, 1:56 PM
— -- A little girl with a big heart gave up her birthday gifts this year for a premature baby she's never met.
In lieu of presents, Addison Williams, 7, asked her party guests to bring cash donations for Cooper Young--a NICU resident born just shy of 2 pounds.
On Oct. 23, Addison collected $307 for Cooper's parents to put toward his medical bills.
"We gave her a call and wished her a 'Happy Birthday' and told her how honored we were that she selected Cooper," said Cooper's dad, Philip Young of Chesterfield County, Virginia. "For her to do that and sacrifice presents for Cooper, to us is quite a selfless act."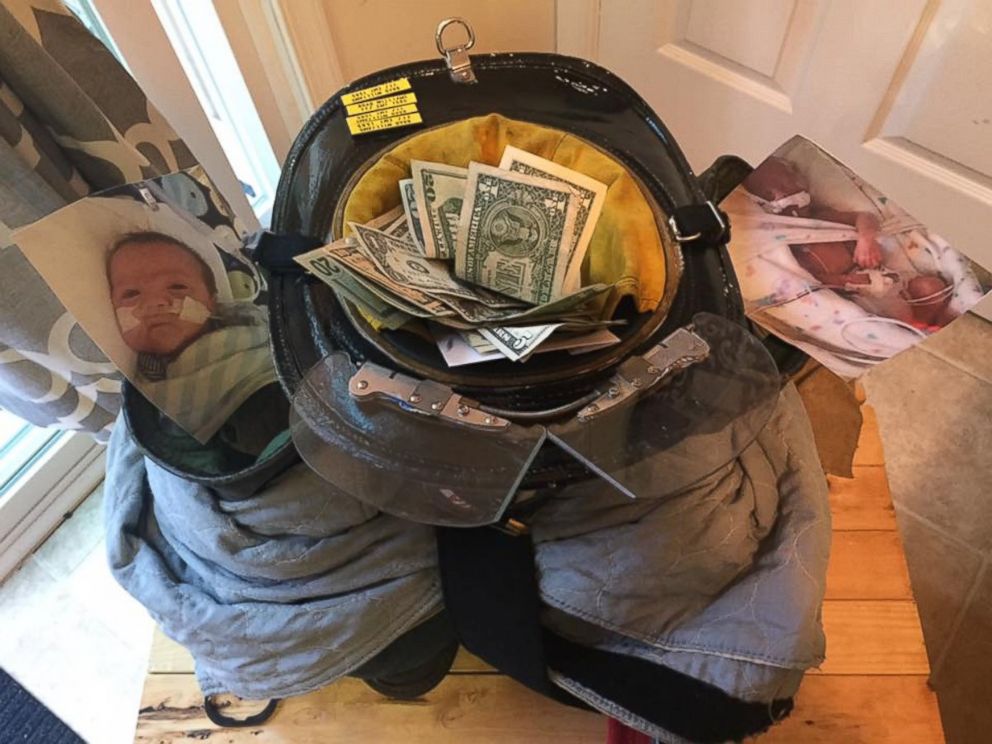 On Aug. 20, Young's wife April gave birth to their son Cooper 26 weeks into the pregnancy.
Cooper weighed 1 pound, 15 ounces when he was born at the Medical University of South Carolina in Charleston. Doctors told the family there were no indicators as to why April went into premature labor, Young said.
Since his birth, Cooper has remained in the NICU, but Young said the now 2-month-old is making strides.
"I'm hoping that we will spend our first Thanksgiving at home together," Young said. "We still have a couple of challenges to get over, but he's come so far that I'm extremely hopeful."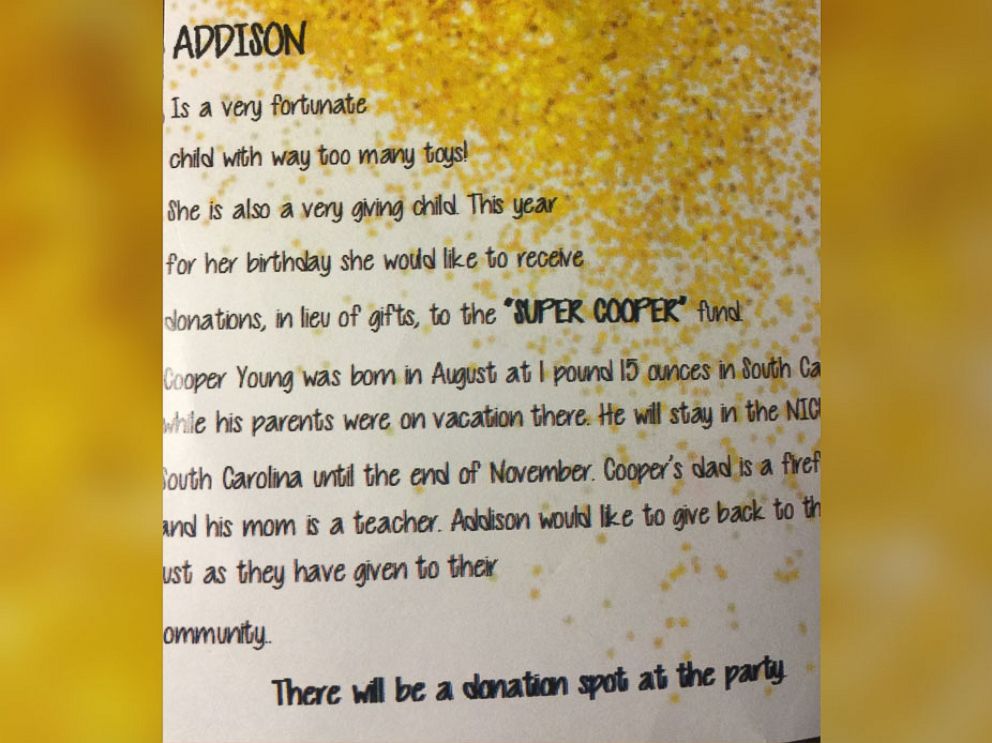 To share their son's journey, the Youngs created a Facebook page titled Cooper's Chronicles.
About an hour away, Addison Williams had been following Cooper's story. Addison's grandfather, Brad Williams, had previously worked with Philip Young, a firefighter medic, at the Spotsylvania County Fire Department.
In recent years, Addison had collected donations for the homeless and school supplies for children in need. With her seventh birthday approaching, Addison decided she'd raise money for Cooper instead of accepting gifts from her loved ones.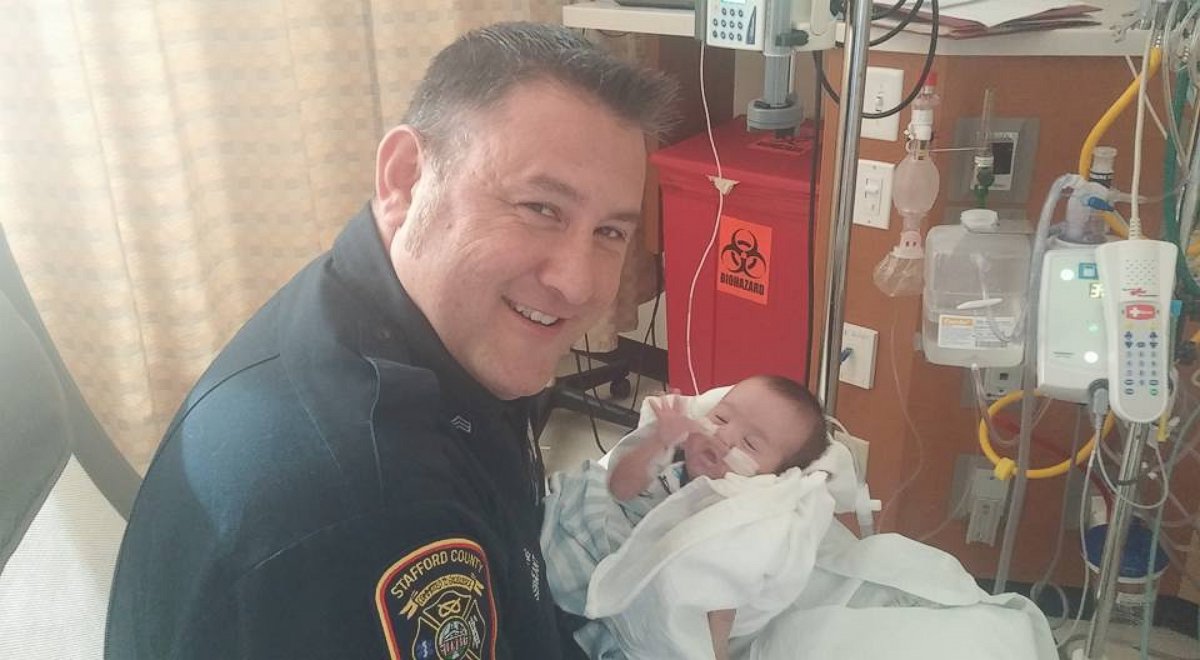 Addison's father, Josh Shade, had his daughter's special request printed on the party invitation.
"She just comes up with these things on her own," her mom Emily Williams told ABC News. "She's always said, she thinks people need stuff more than she does. She legitimately has a heart of gold. I don't even know how to explain it. She never ceases to amaze us."
Williams sent a message to the Youngs on Facebook about the donation. In turn, they called Addison to express their gratitude.
"With Cooper's dad being a firefighter and with Cooper's mom being a teacher, I understand that they'd want to give to their community more than asking for help," Williams said. "When I told them Addison was going to be raising money, they said they know people in the world needing more help than they do. So, they are very humble."
Addison hopes to inspire other children with her giving spirit, Williams said.