— -- A 7-year-old has led an effort that gave a group of girls, many in foster care, the ultimate princess experience at Walt Disney World in Orlando, Florida.
Jordan West hosted the special event known as "Princess for a Day," in which 14 girls joined her at the Magic Kingdom for a fun day filled with rides and meeting their favorite Disney princesses.
Jordan raised nearly $10,000 through fundraising efforts, with the help of her mom, Olivia West.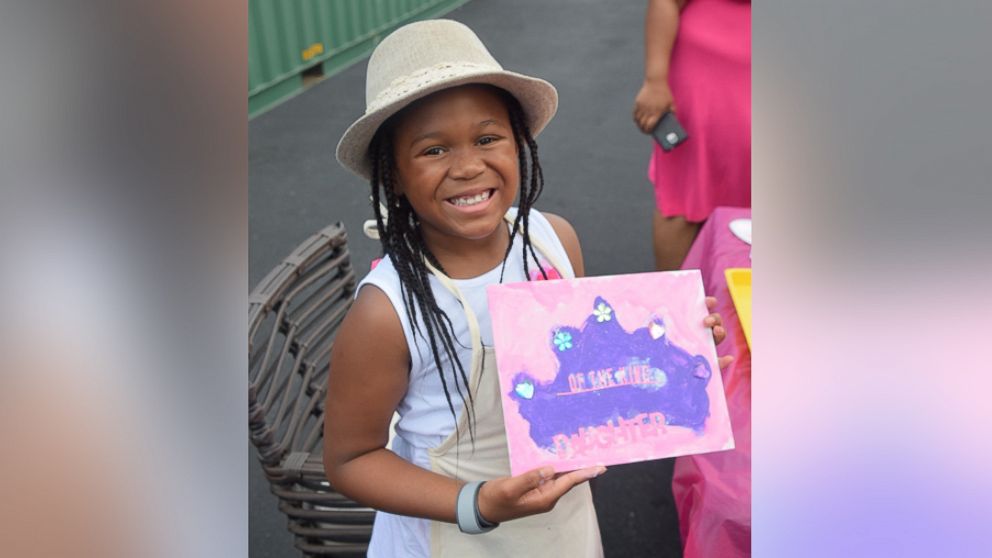 "She's really excited to interact with the girls," West of Rochester, New York, told ABC News about her daughter. "She writes affirmations for these girls [that say], 'You are beautiful, you are loved.' That really touches me as a mom and I really hope that she continues thinking about others."
West, a mom of three, said Jordan is familiar with giving back to others thanks to her two brothers, Jeremiah, 10 and Joshua, 12. The two run their own organization, "Champions of Change," which gives back to those who are less fortunate through charitable outreaches.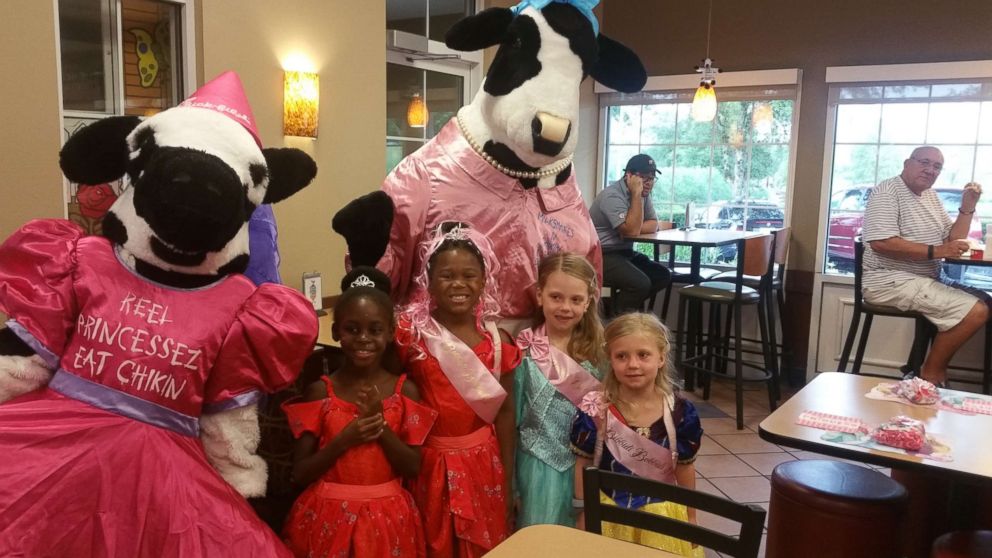 In July 2016, Jordan held her very first princess party at the now-closed Sweet and Sassy children's spa in Pittsford, New York. About 24 girls who were in foster care at the time attended the event. They were transported to the salon in a limo and received gifts from Jordan, including pink travel bags.
West said that the White House caught wind of Jordan's princess party and invited her to Washington, D.C., to host another one months later. About 115 girls who lived in the area participated in the event.
This year, Jordan and her mom received a suggestion to host a more over-the-top "Princess for a Day" experience at Walt Disney World.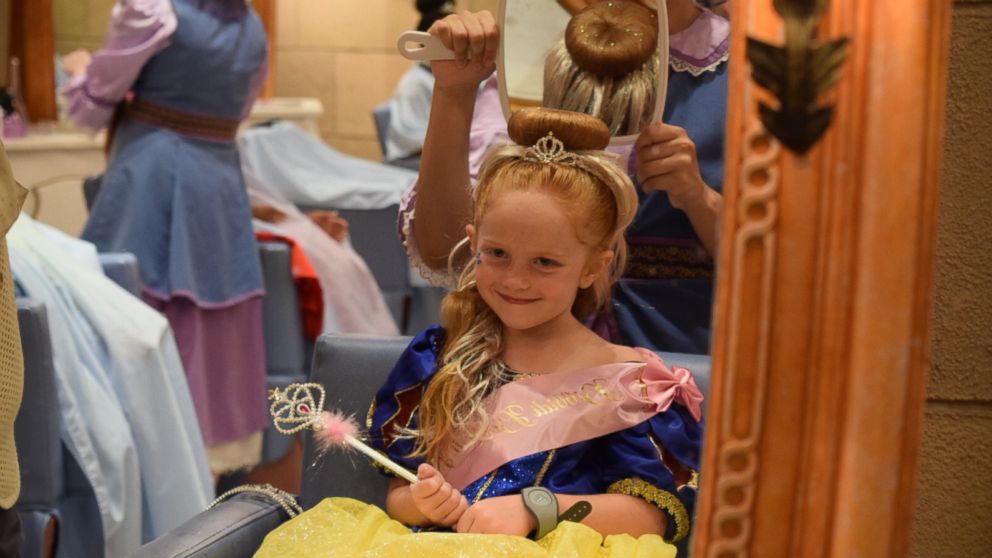 In addition to private donations, Jordan held garage sales, lemonade sales and a "Pennies for Princesses" event where she asked her friends and family to come to the local bank and donate their pennies for her cause. Jordan also sells a children's book she wrote titled, "Princess for a Day," on Amazon and on the Champions of Change website. All of the profits went towards funding for her Disney princess party, West said.
On Aug. 4, 15 girls including Jordan arrived in Orlando for the princess party. Many of the children were in foster care.
The girls were treated to a party and princess spa experience at the Bibbidi Bobbidi Boutique at Cinderella's Castle. They received park passes, gift bags, princess gowns and had meet-and-greets with Disney princesses.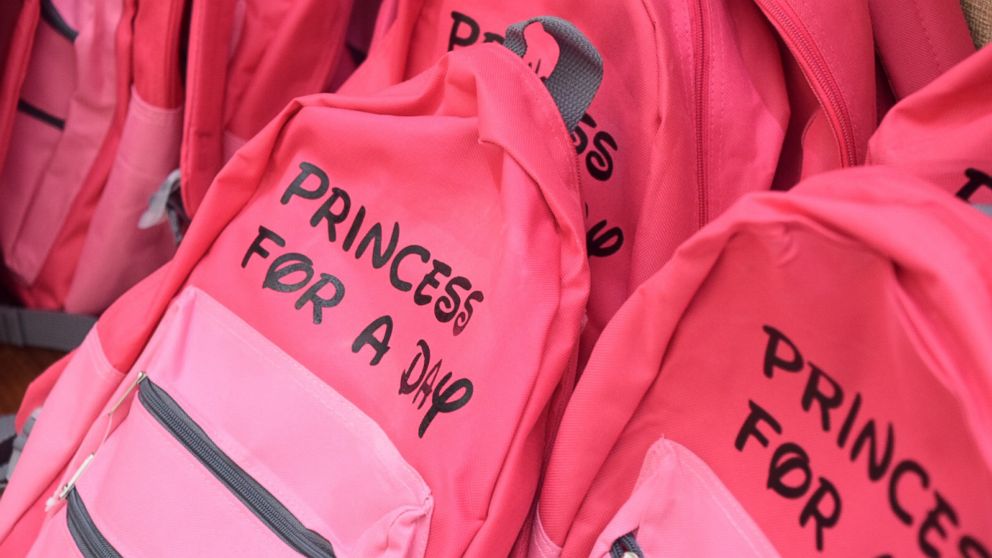 "They had a lot of activities for them, a lot of surprises for them along the way so I think it went very well," said Tan Mitchell, a Florida resident who brought her foster daughter to the event and chaperoned three girls. "For this organization to step in and do this was really amazing. It really did a lot to make these girls smile and make them feel like princesses for a day."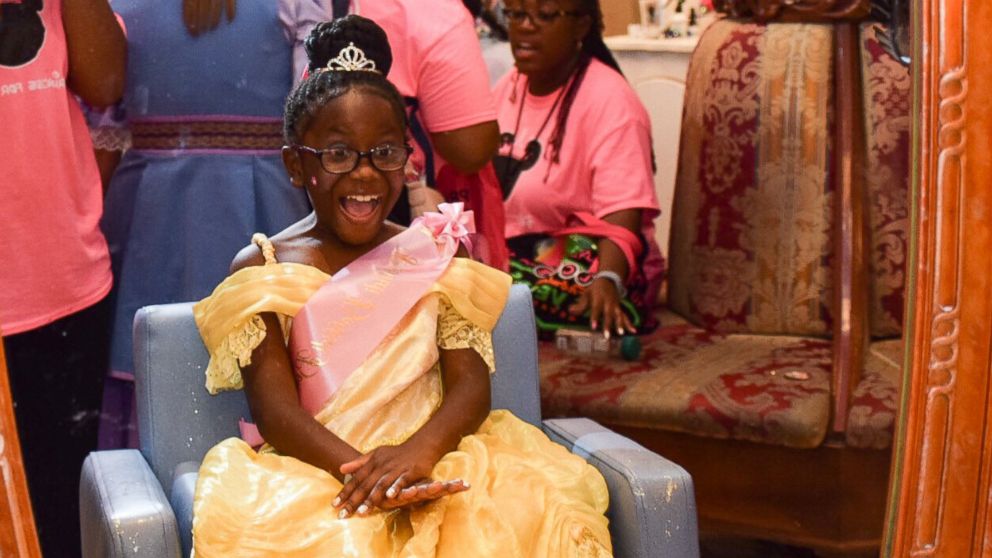 Taren Sykes Harris, spokeswoman for the Pinellas Council On Adoptable Children in partnership with Pinellas County Foster Care Association, said four children affiliated with her organization attended Jordan's princess party.
"I know all the children had a wonderful time at the event and it was overwhelming," Harris said. "It was an experience that they will remember for a lifetime. We were so grateful and honored to participate."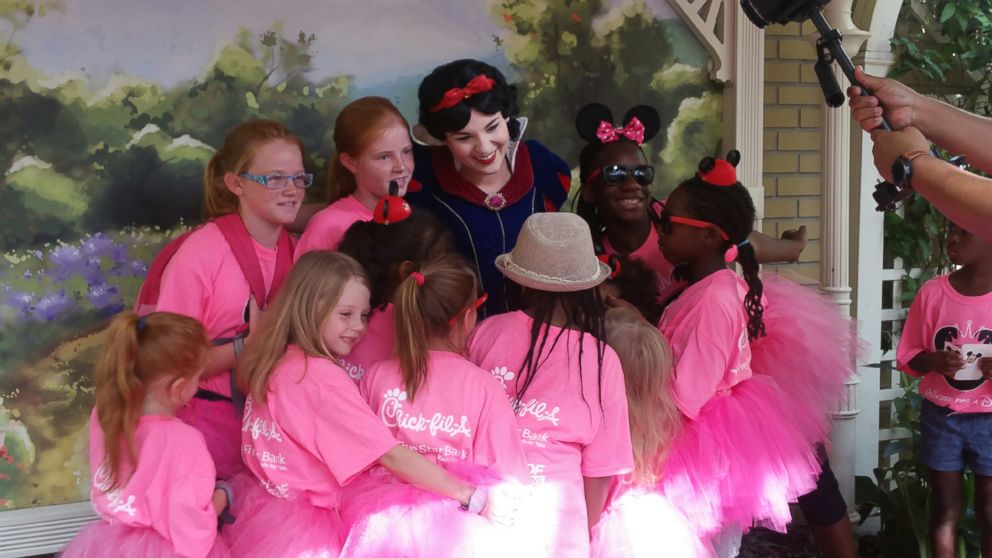 West said that she and Jordan have received many thank you notes from the girls and their foster moms since the trip to Disney World.
"We wanted it to be the best day ever," West said. "Learning about foster care and [how] some of these kids have traumatic experiences and unpleasant memories, it's nice to be able to place some great memories in their memory box."
Jordan hopes to host more princess parties for young girls in the future.
The Walt Disney Company is the parent company of ABC News.