— -- Trucker Dukes, the 3-year-old boy from Hawaii who was sworn into the FDNY as a junior firefighter, has died.
"Trucker's passing has been the hardest experience you can imagine," mom Shauna Dukes said in a statement to ABC News. "Now we get to celebrate his extraordinary life."
"We are so sad and miss him terribly already," she continued. "We want to share our story in the hope that people not take life for granted."
Trucker was diagnosed with stage 4 neuroblastoma at 1 year old, Dukes told ABC News in May. And although he was fighting a serious illness, Trucker, whose dad is a firefighter, never forgot the thing he loved most: the fire department.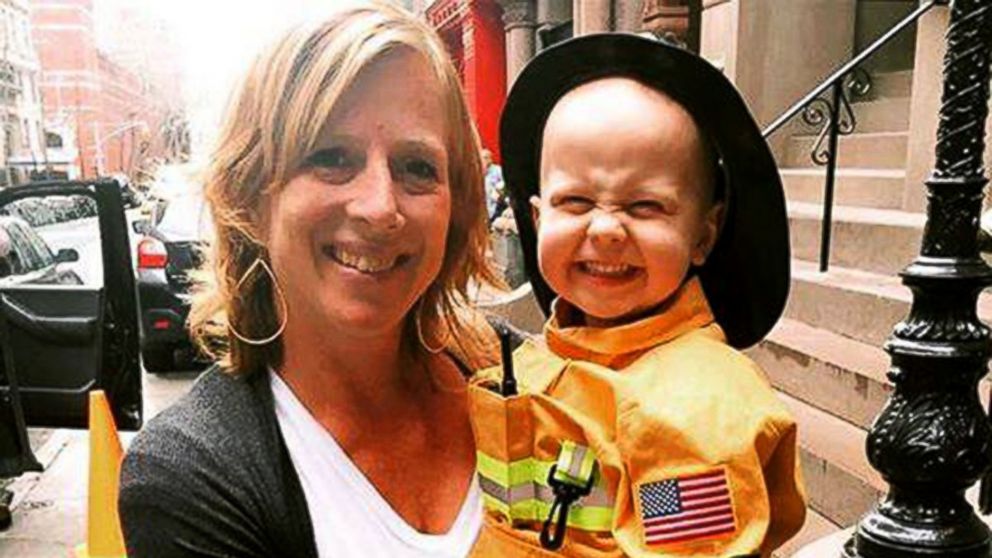 The Dukes family live on the island of Maui, but Trucker and his mom traveled to New York several times for his cancer treatments. In April 2016, Trucker's 3rd birthday party was hosted by firefighters from FDNY Engine 22, Ladder 13, Battalion 10.
On May 31, 2016, Trucker was sworn in as an FDNY "Junior Firefighter." The department often honors young children, like Trucker, who are bravely battling an illness, the FDNY told ABC News at the time.
On March 3, the announcement that Trucker had died was made on his community Facebook page.
"At 10:10 am on March 3, 2017, in his mamma's arms, Trucker took his last breath here and went home to be with Jesus," the post read. "We are going to honor him and live our lives as better dads, moms, siblings, husbands, wives and people of God. We love you little warrior. Run free in heaven with no pain, no tears, no suffering!!"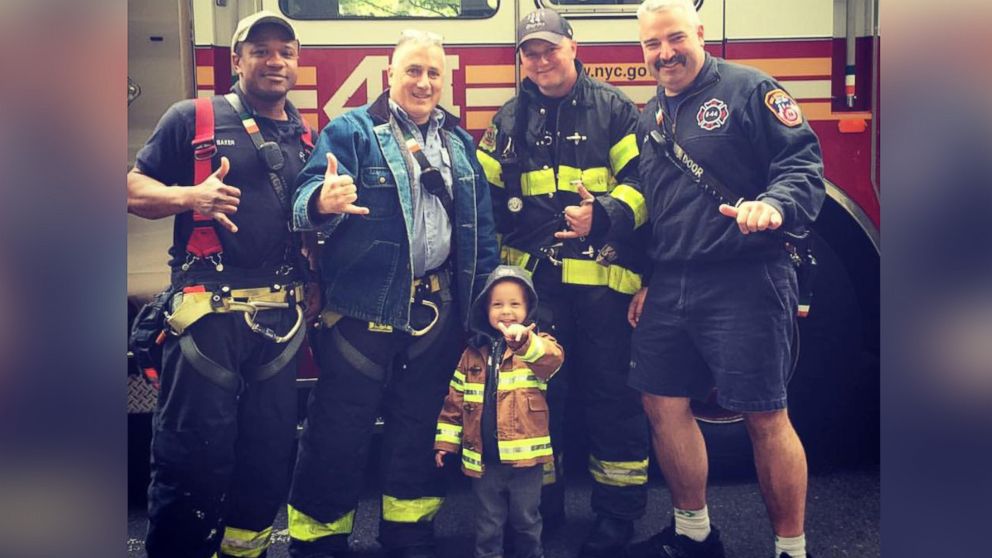 Firehouses have included Trucker's name on their riding list as a tribute to the late toddler, including Engine 44 on the Upper East Side of New York City, according to his Facebook page.
"They're an incredible family," the Dukes' family representative told ABC News Sunday. "Their faith is so strong. They labored basically for the last month and a half. Shauna compared waiting for him to die with waiting for him to be born."
Shauna Dukes said her family plans on taking a road-trip across North America via RV to perform random acts of kindness on behalf of Trucker.
"We are calling it our 'Trucker Rides With Us' family adventure," she said. "We want to bless others and continue to tell Trucker's story as a part of his legacy."