— -- A Minnesota student was grinning ear-to-ear on Tuesday after she was acknowledged for her artistic talent at the Crayola Experience on May 10.
"This whole experience had been very overwhelming," mom Brandi Grandaw of Duluth, Minnesota, told ABC News. "That day, Mattea just could not stop smiling. She thought she was so cool when we left. She thought she was a movie star."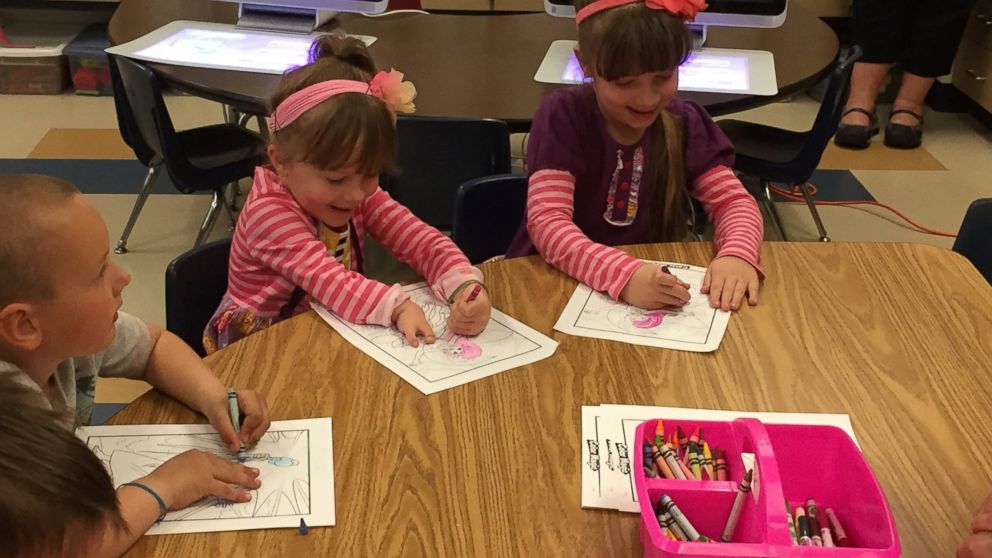 Mattea Grandaw, 5, was entered into the contest by her mom after seeing an ad on the Crayola Experience Facebook page. Crayola Experience is a new family tourist attraction in three cities that celebrates the creativity of children.
The submission included a trace of Mattea's right hand, with Mattea writing "I love my two fingers."
Mattea was born with a condition called ulnar dysplasia and is missing three fingers on her dominant hand. But her condition never hinders her from experiencing the world, her mother said.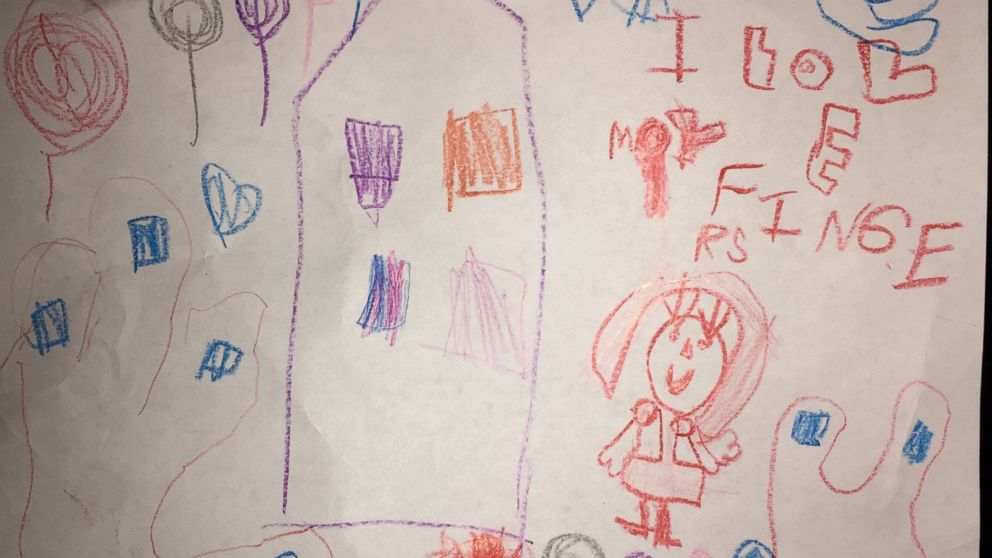 "She goes rock climbing, she rides bikes, she swims, she bakes, she paints with her little two fingers, gives me pedicures -- she does everything," Brandi said. "She wants to be an artist. She's been painting since she was 2 years old. Literally, morning, noon and night she's coloring pictures for us -- of the dog, of her sister. She loves coloring pics of 'Frozen' because she thinks Elsa has a special hand like her's. My house is like a shrine of art from my girls."
Crayola Experience spokeswoman Kelly-Anne Suarez informed the family that Mattea had won the young artists contest.
She had beat out a few hundred applicants, Suarez said.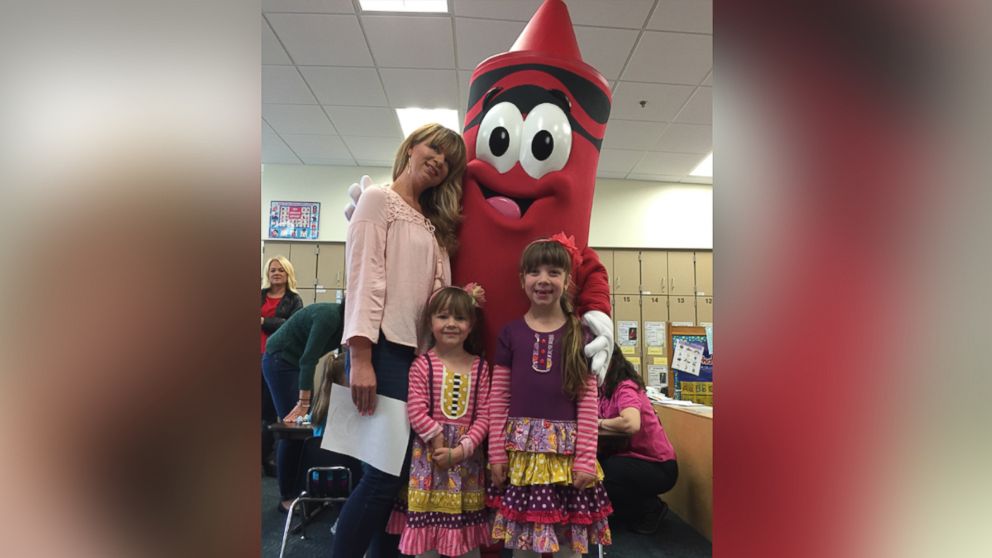 On May 10, Suarez and Crayola's red crayon mascot, Razzmatazz, stopped at Lester Park Elementary in Duluth to deliver the news.
Mattea was given art supplies, annual passes to the Crayola Experience and a weekend-long, VIP hotel stay this summer for her, her mother, sister and father, who is currently deployed in South Korea.
"It'll be special trip for them to have that memory as a family," Suarez said. "This was such a celebration of individuality and it kind of showed how confident Mattea was. You meet her and it's so true, she's like this little ball of light and energy."