6-year-old receives birthday wishes from around the world after only one friend attended her party
After Kinley Montgomery's older sister tweeted about her party, it went viral.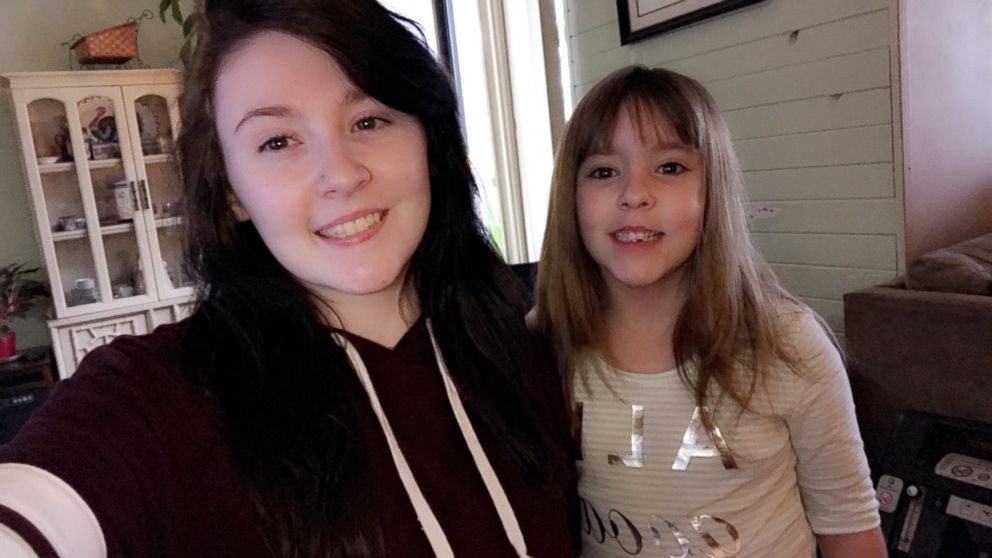 — -- For her sixth birthday, all Kinley Montgomery wanted was to share a princess-themed celebration with her friends. But, despite inviting several other children, only one showed up to her party.
The family arranged the celebration at a local bowling alley and were expecting the little girl's friends there.
"We had waited for around 30 minutes," Kinley's older sister Kelsey Patton said. "They were waiting outside and looking out the window (for other friends)."
Patton took to Twitter to document the unfortunate situation.
The tweet now has more than 13,000 retweets and about 1,300 replies. Kinley's family quickly moved to distract her and, before long, she and her friend Jayla were happily playing mini golf together.
"It was kind of hard to get Kinley to come play mini golf because ... she didn't want to start without [the other kids]," Patton said. "But they had a lot of fun. They suddenly loved mini golf. Everything was neon so they thought that was really cool."
The response on Twitter has been incredible, Patton said.
"It's been amazing," she said. "A lot of people have offered to send cards and even presents."
Patton said she's even set up a P.O. box for people to send gifts after the response became so great.
"Today a few presents came in," she said. "A lot of 'Frozen'-themed stuff. She even got an Amazon Fire tablet."
The girls' mom, Angie Montgomery, is also overwhelmed by the response.
"I know this has to happen all the time that little kids don't show up for birthday parties," she told ABC News. "But it's been insane."
Kinley appreciates all the gifts and they've made her happy, Patton said, even if she doesn't necessarily understand the scope of it. Gifts and messages have come from all over the world, including places like Australia and Canada, Patton said.
"She doesn't really know how crazy that is," Patton said.
Montgomery said Kinley is enjoying the attention and added that Patton has also received kind notes for being "such a good big sister."
"I think it's awesome the way that people care," she said. "They care so much, and Kinley is eating it up. I couldn't be happier for her. I'm real happy for the girls."