— -- Thanks to the kindness of one 6-year-old, almost 400 kids in need will be receiving Christmas gifts this year.
Jedd Winebarger of Castlewood, Virginia, has raked in hundreds of dollars by selling his artwork and using the profits to buy presents.
"I love to help children and see them happy like me," Jedd said.
Jedd's mother, Crystal Winebarger told ABC News that her son approached her a month ago with an idea to use his artistic talent for a good cause.
"I saw a spark in his eyes and he said, 'Mommy, I want to sell my pictures and take the money and buy kids toys for Christmas that may not have a Christmas,'" Winebarger said. "I said, 'Who are you going to sell them to? He said, 'Anybody.'"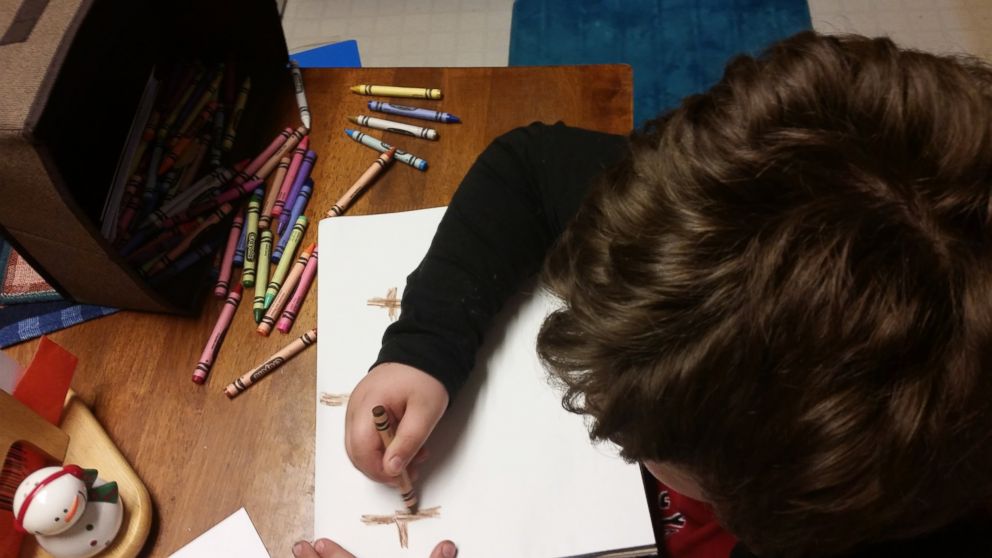 Jedd's family advertised his holiday-themed drawings on Facebook. He sold each one for $2 and his mother said she'd match every picture he sold by $1.
All in all, Jedd received 14 orders for $28, with $165 in donations. And those numbers continue to rise.
Dressed in his elf costume, Jedd shopped for gifts. He was able to buy 380-plus toys thanks to a buy-one-get-one sale, Winebarger said.
The gifts will be donated to Toys for Tots, the Salvation Army and local hospitals. The Winebargers live part-time in Tennessee, where recent wildfires have engulfed parts of the state. Jedd and his mother also plan to give toys to the children at the shelters there.
"We are so proud of him," Winebarger said. "[A]nd we will do whatever it takes to work hard to see him accomplish his goal. Our kids have such huge hearts. His sister Datesia worked hard helping wrap them and collect the money for the drawings. We all love to help others. His smile will light the room. He is a very special little boy who makes a big difference and is a great influence to us all."
If you'd like to purchase one of Jedd's pictures or make a donation, mail to:
Jedd WinebargerP.O. Box 217Castlewood, VA 24224
Or, email cgshlw@gmail.com.