— -- One second-grade student wanted to help erase school lunch debt for her fellow students, so she decided to create lemonade stands to raise funds.
Amiah Van Hill was inspired to raise funds to help pay off her classmates' lunch debt back in May after reading about Jeffery Lew. The father of three crowd-funded to cover the cost of unpaid lunches in the Seattle School District, where his 8-year-old son is enrolled.
"She's a really strong reader, so she read the story and said, 'Wow, this is great! I wonder if there's any kids at my school that need help paying their lunches,'" her mother, Rachel Van Hill, told ABC News.
The two discovered that at Hayden Meadows Elementary School in Idaho, the unpaid lunch debt was $40.55.
Amiah, 6, with the help of her younger sister, Aria, 4, set up a lemonade stand last month to raise the money. The wooden stand boasted a sign that read, "Lemonade 4 Lunch."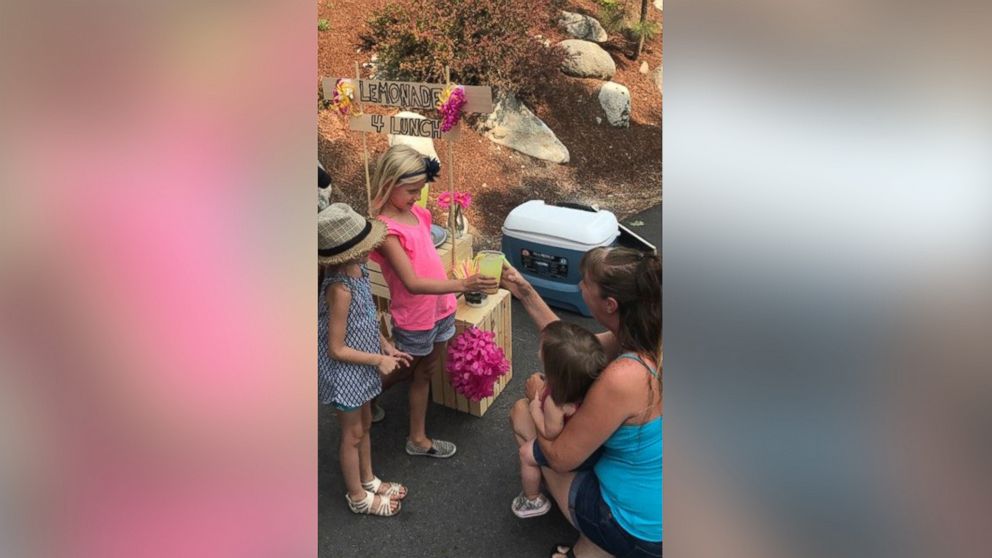 During their first set-up, the two met their goal within an hour.
And the school was very much appreciative.
Hayden Meadows Elementary Principal Lisa Pica told ABC News in a statement, "We are very proud of [Amiah] for the work she has done. Our school believes in giving back to the community and we work to instill that value in all of our students.
"We are thrilled that Amiah has embraced that value at such a young age and we are so very proud that she has taken it upon herself to find a way to help those in need," the statement continued. "She is a very special little lady."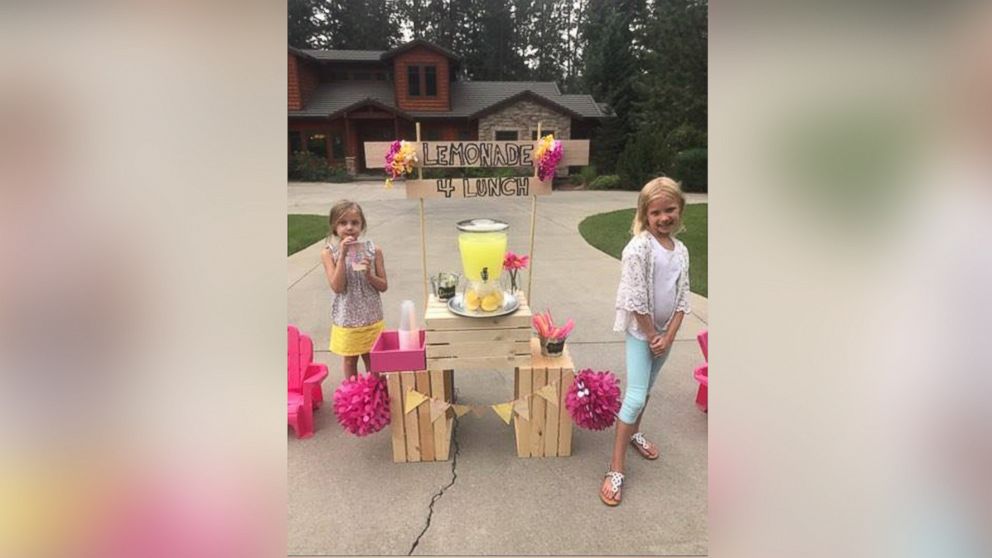 Van Hill, 38, said after the girls discovered it was relatively "easy" to pay off a school's debt, they said, "Why don't we help more schools?"
So they set up another lemonade stand a week later to raise money to pay off lunch debts at two more local schools -- Ramsey Magnet School of Science and Bolton Elementary in Idaho. That time, the two girls raised more than $300.
It was then that the girls' decided to set their sights higher and raise funds for the entire Coeur d'Alene Public School district. That bill, however, is $23,000.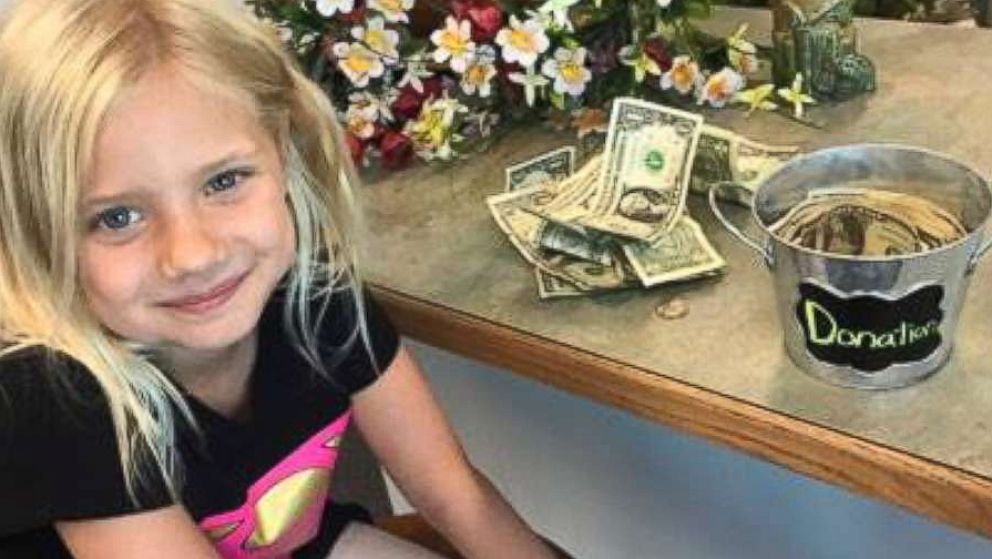 "I had to explain to her that this was a lot of money," Van Hill said, recommending that they finally take their efforts to GoFundMe to reach their goal. In 22 days, they've raised more than $2,700 toward their goal.
The school district is excited and grateful for Amiah's philanthropic efforts.
"We are so impressed with Amiah's big heart and her desire to help cover the unpaid tab from our school lunch program," Scott Maben, a spokesman for Coeur d'Alene Public Schools, told ABC News in a statement. "She heard about families who struggle to pay, and she took action, raising and donating over $530 through her lemonade stand. Amiah is an inspiration, and we are excited to recognize her for her good deed."