6-Year-Old Has Sweet Reaction to Learning Dad is Transgender
"Even though you're a 'her,' I still love you," she said.
— -- An adorable 6-year-old girl named Layla is warming hearts on social media with her sweet reaction to finding out her dad is transgender.
Shalee Olivia Ellis, Layla's mom, said that she had been explaining Mallory Ellis' transition to her daughter in the car earlier this year. She started filming halfway through the conversation after seeing her enthusiasm.
In the video, when Shalee asks her 6-year-old how she feels about Daddy being a "she" now, little Layla replies with delight, "Good!"
Later on in the video, Shalee tells Layla that "Daddy's still going to be the same person, and still going to be your daddy forever."
In response, the 6-year-old puts her thumb up and smiles wide.
"Daddy, I love you so much!" Layla exclaims. "Even though you're a 'her,' I still love you."
Mallory told ABC News that when she first saw the video, she "teared up" and was overwhelmed with joy.
"I hadn't yet come out publicly and to see that response, I was just so happy," she said. "I feel so proud of my wife and children for being such great people."
The video was taken earlier in January, shortly after Mallory came out as a transgender to Shalee, the family told ABC News. But it was posted to Facebook last week after Shalee bought a new phone.
The couple from Port Royal, Pennsylvania has been married for three years. Mallory had identified as a man named Landon until around Christmas of last year, she said.
Mallory explained she "had always felt like a girl" as a kid, but "suppressed it."
Shalee said that Mallory's "gender identity had no bearing" on her love for Mallory. When she saw Mallory look at herself in the mirror with makeup and girl's clothes for the first time, she was happy to see her "finally free."
"Mallory accepted me when I came out as pan-sexual to her and told her I was attracted to all sorts of people, when we first started dating," Shalee said. "She really helped be embrace my sexuality. Now I feel it's come full circle. Here I am helping her embrace her true gender identity now."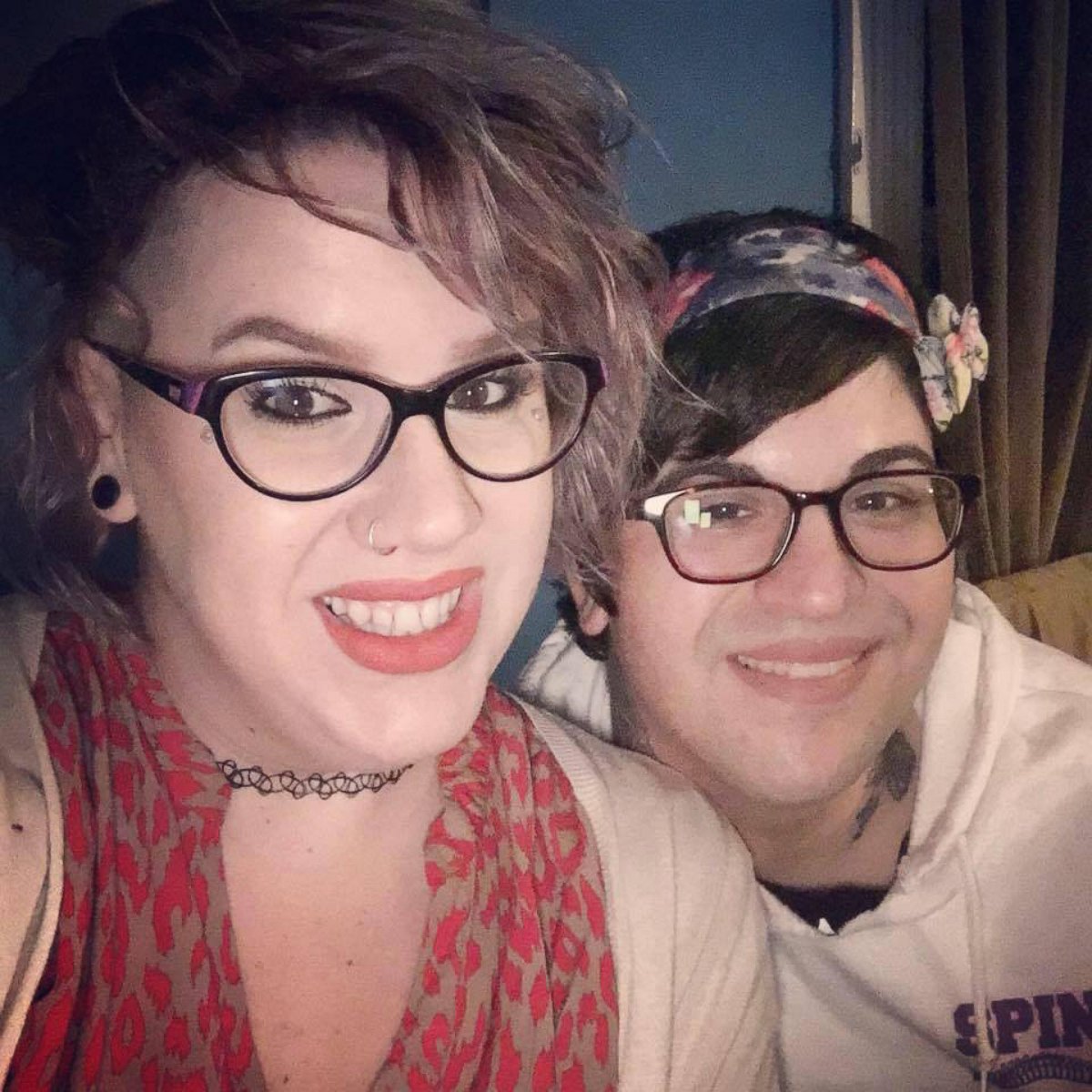 Shalee added that she hopes the video helps fight transphobia and shows people that hate is taught. "Children are loving and compassionate naturally."
"I feel so strongly about our marriage together and our family," she said. "You know, I've always said, you're either by our side or in our way. We are always going to rise up and be happy and be with each other."