— -- It's a feast fit for a king.
For a whopping $35,000 big spenders can enjoy a delicious nine course Thanksgiving Dinner. That's $8,750 per person - and it's being offered at Old Homestead restaurant in New York City's Meatpacking District. But co-owner Marc Sherry says it isn't about the money.
"It's about the ingredients being used and giving people the Thanksgiving of a lifetime," he tells ABC News. "For 150 years we've been doing the same old turkey, mashed potatoes, and stuffing. This year we wanted to do everything over the top."
The extravagant dinner includes edible 24-carat gold flakes, sweet potatoes topped with $16,000 Royal Osetra 000 Caviar, squab (young pigeon) stuffed with foie gras, and of course, a turkey.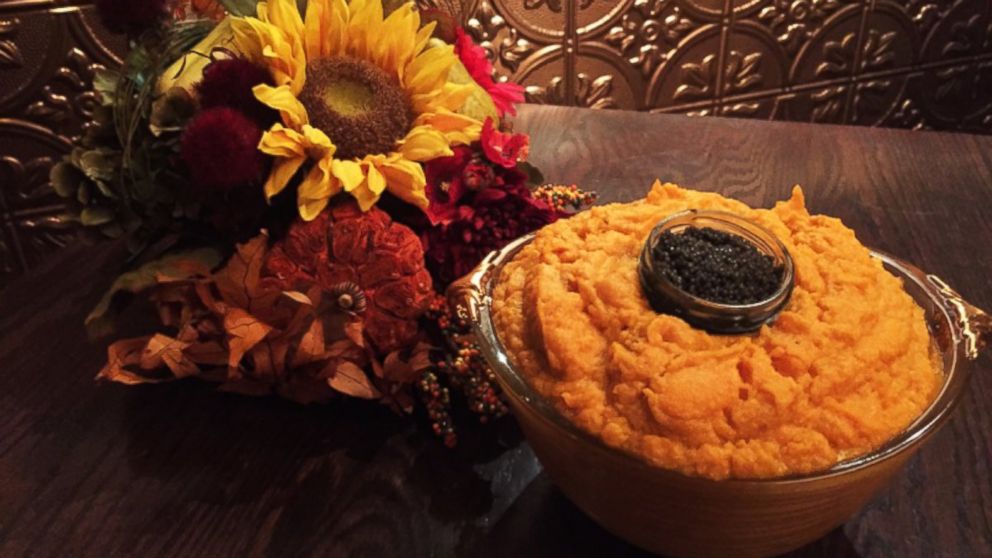 "The whole turkey is surrounded by seven pounds of prized Wagyu from Japan," Sherry says. "It's the finest beef available in the whole world." In addition to an array of high-end eats, the package comes with grandstand seating at the Macy's Thanksgiving Day parade, a $6,000 Bloomingdale's shopping spree, door-to-door limousine service, and dance lessons at Fred Astaire Dance Studios to learn the Turkey Trot.
"We are always searing for the bigger event," says Sherry. "I wanted to have the greatest event for a party of 4 – a Thanksgiving dinner with attitude."
Old Homestead is hosting for just three parties of four. So far, the restaurant has sold two dinners. Only one of the $35,000 dinners is left up for grabs.