— -- If you love cats and pastries, you'll want to visit Meow Parlour -- New York City's first permanent cat cafe.
Located in Manhattan's SoHo neighborhood, Meow Parlour was created by the two women behind Macaron Parlour, a prominent bakery with two storefronts in the city.
Upon arrival, you'll find fun hiding spots and sleeping pods housing eight felines. The cats are mellow, yet playful and accepting of strangers (one even jumped into my purse). Each of them is available for adoption from Meow Parlour's partnering rescue group, KittyKind.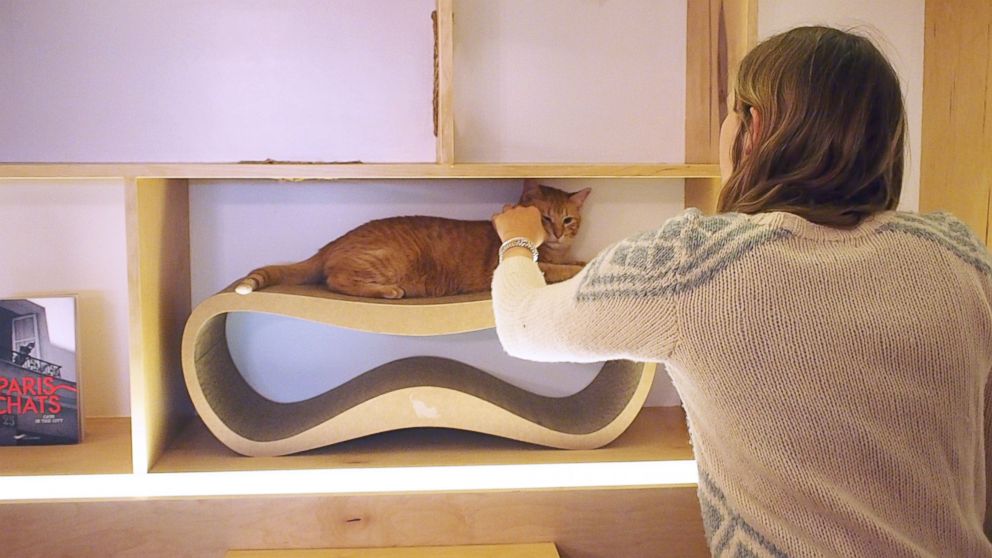 "Our goal is to have as many cats adopted as possible," Meow Parlour co-founder Emilie Legrand said. "Our partnership with KittyKind is very important to us."
Meow Parlour accommodates up to 20 customers at a time, with rates going for $4 per each half hour you stay. Children's hour is also available for kids 10 and younger at $6 per hour, per person.
To avoid over-socializing or tiring out the cats, Meow Parlour also has a secluded area for the animals that's closed to the public.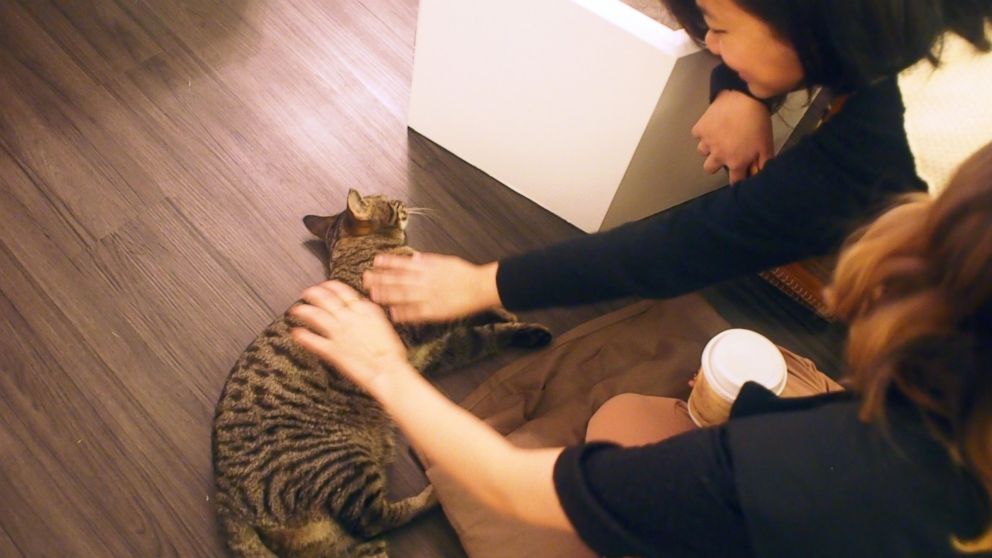 "Our space is designed with both people and cats in mind," co-founder Christina Ha said. "I hope people are happy coming here; to enjoy some coffee and pastries, and to relieve some stress."
The bakery, called Meow Parlour Patisserie, is in a soft-launch period. Guests will be able to purchase snacks, coffee and tea, then shoot to the cafe to cuddle some cats. The cafe offers complimentary Wi-Fi.
The cafe is open by appointment only for now, Ha said, but the goal is to take walk-ins starting next month.