— -- When Amanda Dukart wakes up in the morning to get ready for work, she does the daily routine of brushing her teeth and eating breakfast. But before she even gets herself ready, she has a little mouth to feed that sits on her hip.
"It's quite an adjustment," Dukart, 25, told ABC News today about caring for a baby kangaroo. "It's like a new baby."
Dukart, a zookeeper and animal trainer at the Chahinkapa Zoo in Wahpeton, North Dakota, has become a human mother to Barkly, a 4-month-old baby kangaroo, after her mom died unexpectedly about a week ago. The orphaned joey is still in the midst of developing, and needs to be in a pouch 24/7 to survive.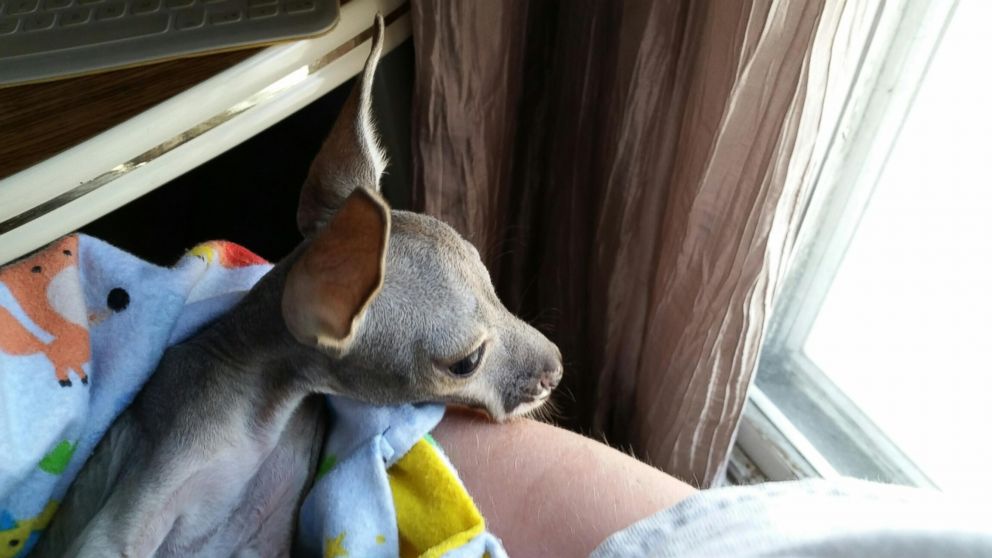 "It's a little different than human development, where it happens inside," Dukart said. "Joeys are very underdeveloped when they're born."
Their lungs, bones, sight and hearing are just some of the areas in which joeys are still developing when they are in their mothers' pouches for the first 10 months of their lives, Dukart explained. The other kangaroos at the zoo all have joeys already in their pouches, and the zookeepers "don't know a ton about," other marsupials being surrogates.
And so, for the next six months Barkly and Dukart are attached at the hip, with a pouch and sling the zoo staff made with polar fleece, so it "doesn't dry out the skin too much," according to Dukart.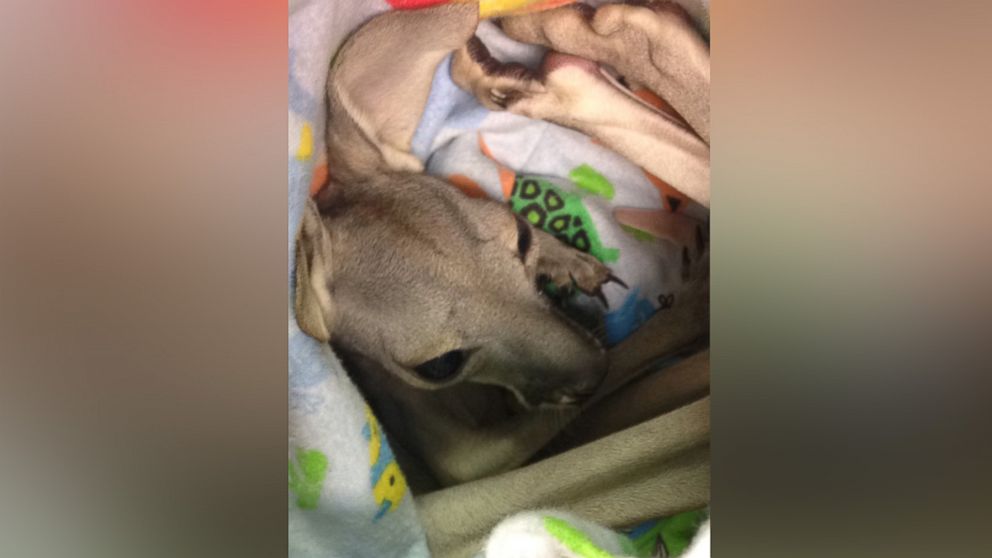 "We spend a lot of time together," Dukart said. "I have a new appreciation for mothers."
Dukart acts very motherly for the joey, covering Barkly up with her jacket when she has to pump gas, or hiding her under a sweatshirt at the grocery store so she doesn't have to leave her outside. Dukart even has Barkly in the pouch next to her when she sleeps.
Barkly also accompanies Dukart on her zoo duties when it's not too cold outside.
"I'm working full time with a baby," she said. "I think my cats are starting to feel a little neglected," Dukart laughed.
Barkly will still need to be in the pouch after 10 months, when she will wander in and out of it, and will slowly be weaned off by the time she is 18 months old, according to Dukart. But in the short amount of time the two have been together, Dukart believes they "have a special bond."