Jimmy Kimmel and Ted Cruz left everything on a Houston basketball court for charity on Saturday. And after sweat was shed and trash talk quieted, it was the senator who stood on top.
Kimmel and Cruz took each other on in a game of one-on-one filmed for Kimmel's talk show -- after weeks of trading back-and-forth barbs. The footage will air on Monday night's show, but the score is already known. Cruz won, 11-9.
Hours before tipoff, the late-night talk show host -- confident and sporting a spanking new pair of red James Harden model Adidas sneakers -- admitted the spectacle wouldn't be about technique or athleticism, only saying that he is "good at defense."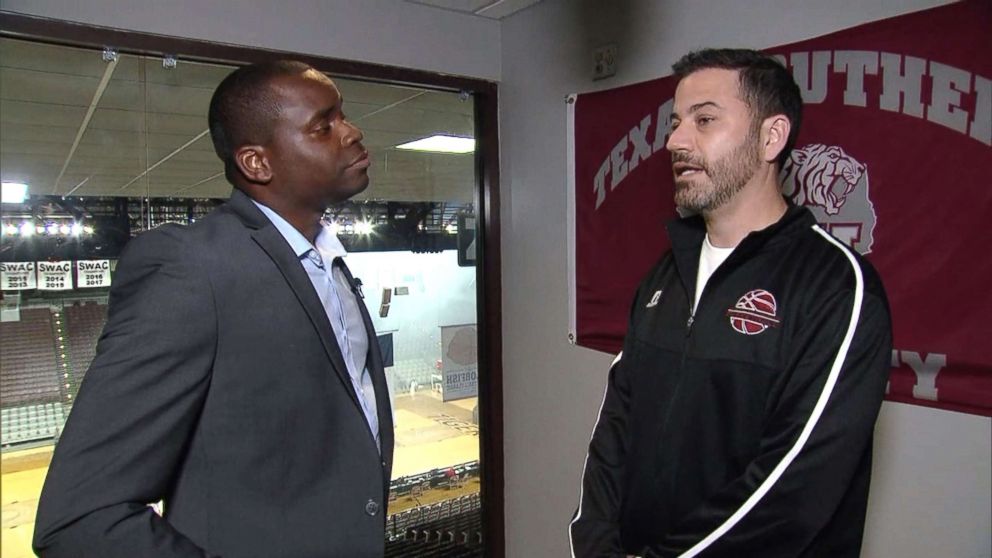 "I think this could bring an end to the sport of basketball as we know it," he joked to ABC News' Marcus Moore. "I'm not a basketball player and yet I know deep in my heart I know that I must be able to beat Ted Cruz."
For the comedian, it was all about defeating the junior U.S. senator from Texas "in his backyard."
"I wanted to humiliate him in front of his people he loves most," Kimmel told ABC station KTRK.
Certain he would take home the win, Kimmel said that if he happened to lose to Cruz he'd be too crushed to return back to Los Angeles.
"If I lose I'm not going home," he quipped. "I'm just going to live on the [Houston] streets."
Beyond the trash talking and tough tweets, the wannabe b-ballers were playing for charity -- Cruz was donating the monies raised to poverty-fighting Generation One Texas charity and Kimmel to the Texas Children's Hospital.
The basketball beef kindled when Kimmel brazenly compared Cruz to a blobfish, a deep-sea fish with an oversized head.
The talk show host doubled down recently saying, "Be angry at his parents."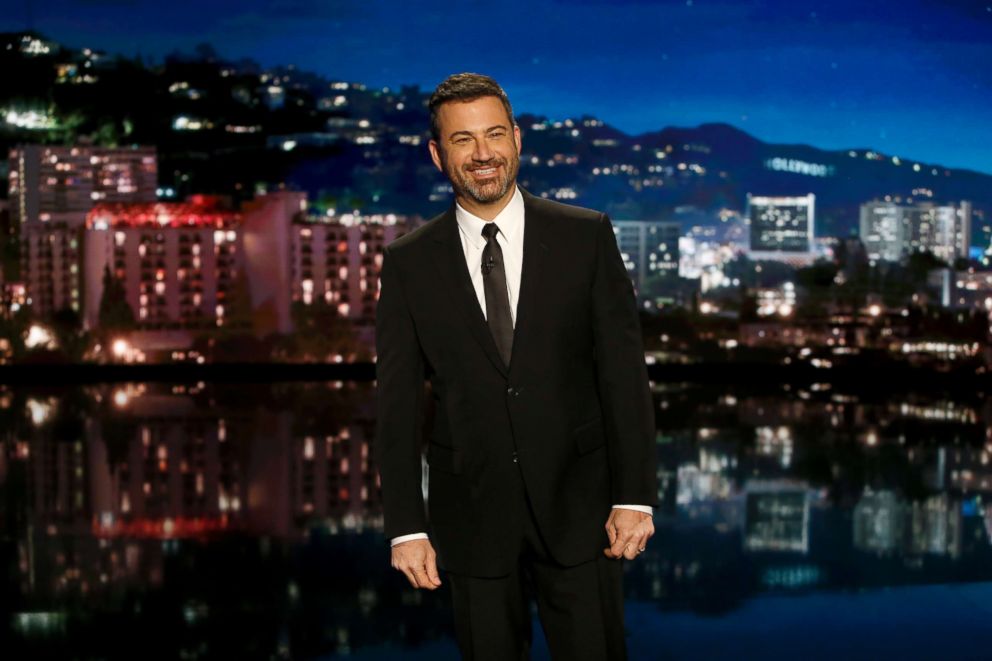 The fresh fish remarks got Cruz's goat.
"All right, Big Guy," Cruz tweeted back on May 30. "You talk a good game. You besmirched my support for the @HoustonRockets. So let's settle this man-to-man: one-on-one, hoops (or "ring-ball," if you prefer). The loser gives $5k to the (non-political) charity of the winner's choice."
Kimmel accepted.
"I'll accept on one condition," Kimmel said in an ongoing exchange of tweets. "We both wear VERY short shorts."
That idea didn't fly for Cruz, with him tweeting in response: "NOBODY wants to see that. And ABC would probably be fined by the FCC!"
Kimmel threw out "crop tops" and again Cruz deflected.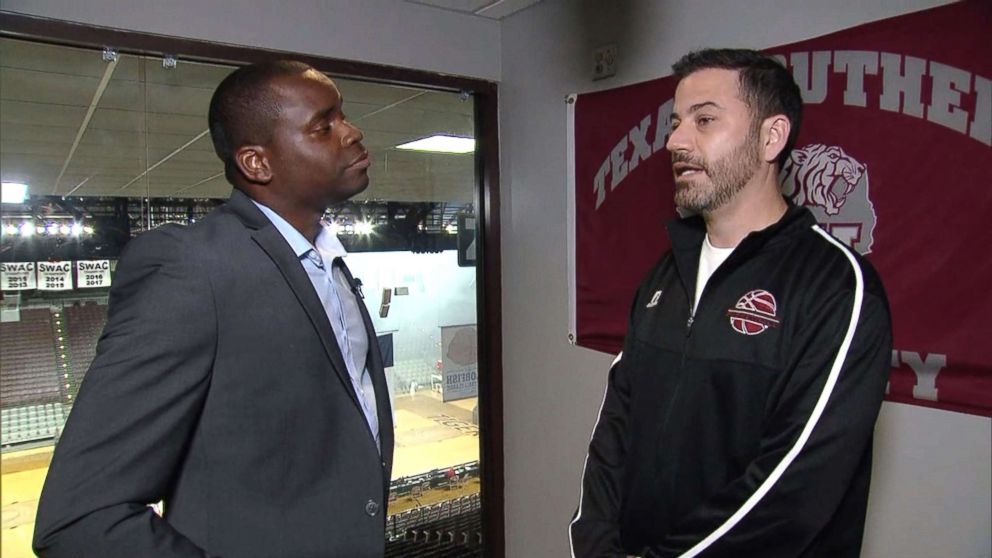 "Never mind the dress code. We can play to 10, or 21, or 50, your choice," Cruz shot back.
A date was set and terms and attire agreed upon.
This week, Kimmel attempted to get advice from none other than Kevin Durant, who just led his Golden State Warriors the NBA championship.
"Do you have any advice for me in this one-on-one game with Ted Cruz?" he asked, fresh off the athlete's sweep of the Cleveland Cavaliers.
"What type of game do you play?" Durant asked.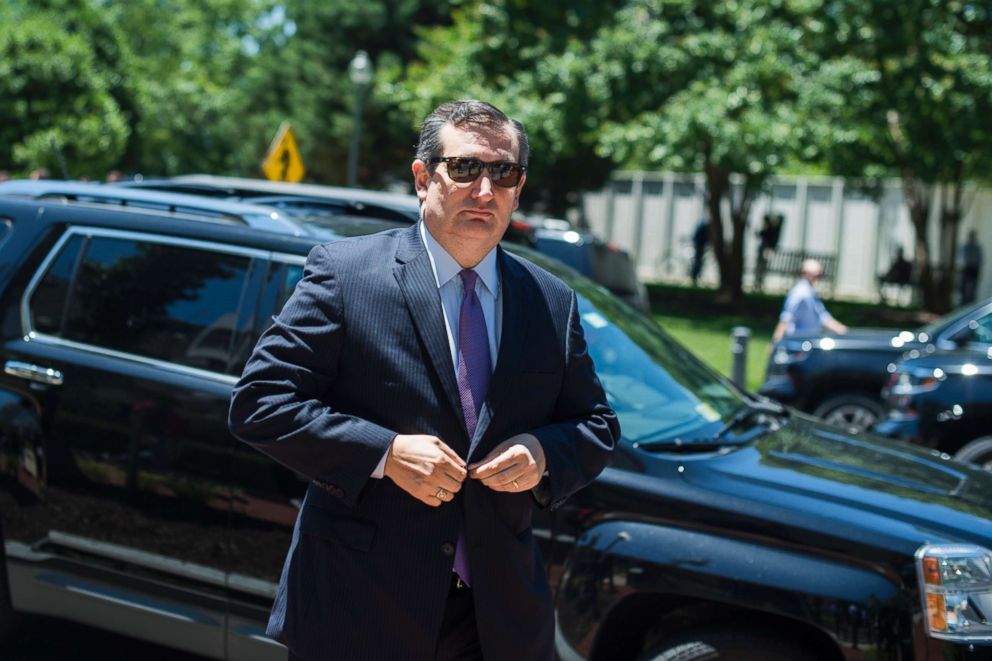 "Bad. Really bad ..." Kimmel admitted. "It's barely even basketball."
Durant could only tell him, "I'm lost. I don't know."
Meanwhile, Cruz was showing off his range and hitting Kimmel with "#CruzToVictory" hashtag.
The trash-tweeting continued.
Kimmel fired back, interviewing a marine biologist about the blobfish's limited abilities.
Dr. Sandy Trautwein, of the Aquarium of the Pacific in Long Beach, California, described a blobfish as "very slow" and added that it is known to hover over the ocean floor "using very little energy.
Kimmel chimed in, "Like Congress."
"No comment," Trautwein said.