In her long-awaited interview, Stormy Daniels told "60 Minutes" that she had sex with Donald Trump only one time in 2006 -- despite the future president's repeated attempts to continue the affair.
Stormy Daniels, a former porn star whose real name is Stephanie Clifford, told Anderson Cooper that she slept with the then-reality TV star after the two met at a celebrity golf tournament. The two went to his room and Clifford said she "realized exactly what I'd gotten myself into."
"And I was like, 'Ugh, here we go,'" she said with laughter. "And I just felt like maybe -- it was sort of -- I had it coming for making a bad decision for going to someone's room alone and I just heard the voice in my head, 'Well, you put yourself in a bad situation and bad things happen, so you deserve this.'"
She stressed that the encounter was consensual.
"I am not a victim," she said.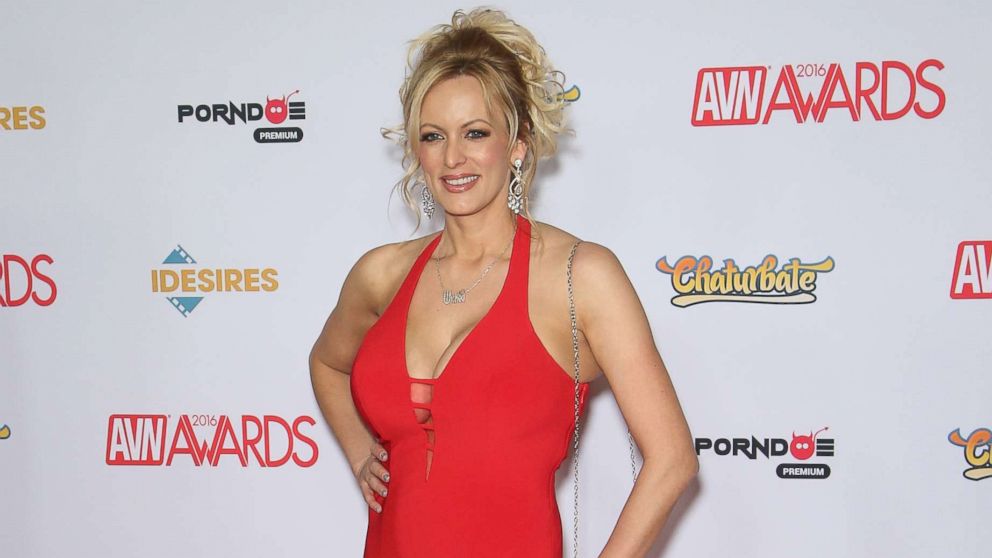 Clifford said she met with Trump alone again, but the two did not have sex. She said she had decided to meet with him again because the two had discussed her making an appearance on Trump's "Celebrity Apprentice" show.
Trump, through representatives, has denied allegations of an affair with Daniels, or any involvement with the agreement for her silence.
Beyond the alleged affair, Clifford told Cooper that after she had been offered $15,000 in 2011 by "In Touch" to tell her story, she says Trump's attorney, Michael Cohen, threatened to sue the magazine if the story ran. In Touch did not run the story, and Clifford says she never received the money.
A few weeks later, Clifford -- who said she was with her infant daughter at the time -- says she was threatened by a man in a parking lot in Las Vegas.
"And a guy walked up on me and said to me, 'Leave Trump alone. Forget the story,'" she said. "And then he leaned around and looked at my daughter and said, 'That's a beautiful little girl. It'd be a shame if something happened to her mom.'
"And then he was gone," she said.
Clifford said she took the mysterious encounter as a direct threat.
"I was rattled," she added, who said she never saw the man again but would remember him if she did. "I remember going into the workout class. And my hands are shaking so much. I was afraid I was gonna -- drop her."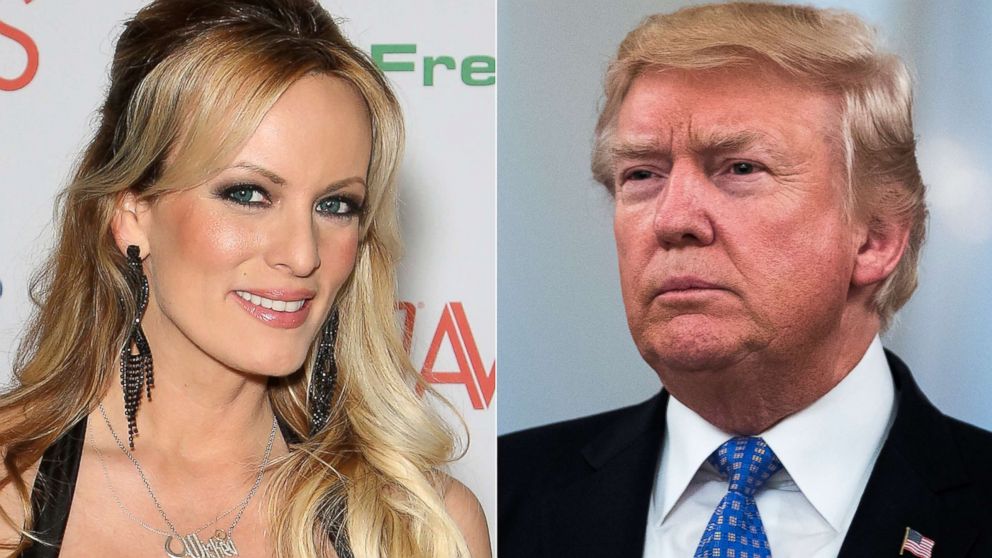 The highly anticipated "60 Minutes" interview comes two months after the Wall Street Journal broke the news of Mr. Cohen's $130,000 payment made to Clifford -- in exchange for her silence -- less than two weeks before Trump was elected president.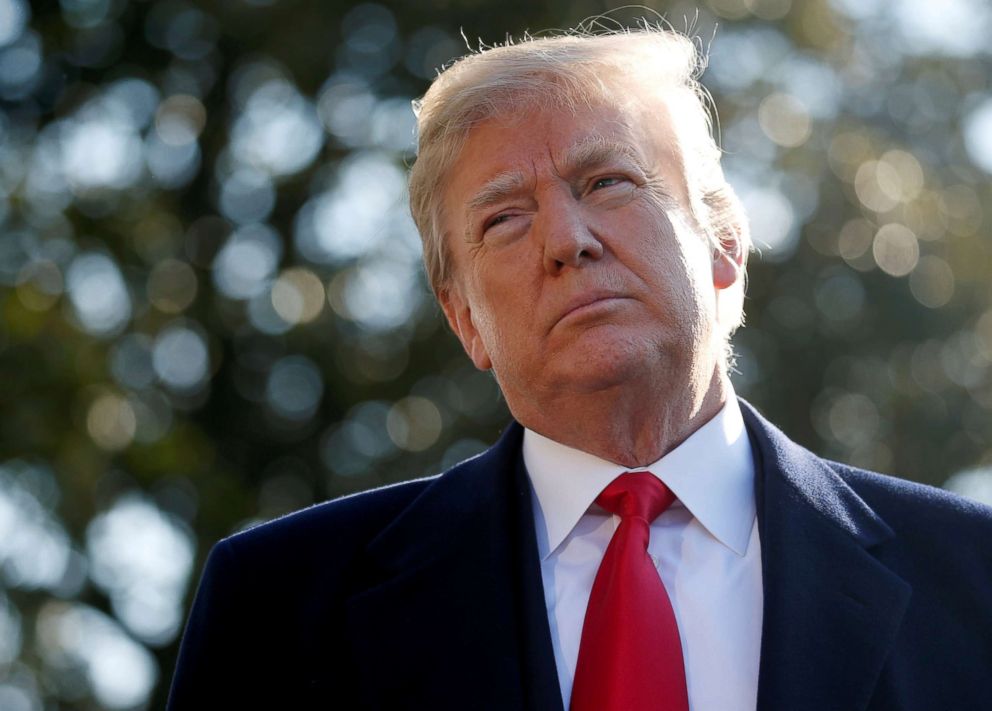 The deal was signed as the Trump campaign was still coping with the candidate's comments unearthed from outtakes of his appearance on "Access Hollywood" in 2005 --widely criticized as misogynistic and crude -- and the subsequent flood of allegations from more than a dozen women who accused him of past misconduct, ranging from unwelcome advances to sexual assault.
Before signing the non-disclosure agreement, Clifford had reportedly been in discussions before the election with multiple news outlets -- including Fox News, Slate, the Daily Beast and ABC News -- regarding potential interviews about her alleged relationship with Trump.
But she told "60 Minutes" she took the offer in part for fear for her family, especially after the parking lot incident in Las Vegas.
"The story was coming out again," Clifford told Cooper. "I was concerned for my family and their safety."
When Cooper challenged her, saying viewers would be skeptical and believe that she wasn't afraid -- that instead, she saw an opportunity.
"I think the fact that I didn't even negotiate, I just quickly said yes to this ... very ... strict contract," she said. "And what -- most people will agree with me -- extremely low number. It's all the proof I need."
The timing of the arrangement has raised questions about possible violations of campaign finance laws, which require disclosure of all expenditures intended to influence an election for federal office -- unless those payments would have been made irrespective of the campaign.
Common Cause, a watchdog group focused on government accountability, last month filed complaints with both the Federal Elections Commission and the Department of Justice, asking the agencies to investigate.
"If the allegations prove true, it is hard to argue credibly that hush money payments to cover up an affair between a presidential candidate and an adult film star, weeks before the election, were not intended to influence that election," Paul S. Ryan, vice president at Common Cause, said in a statement.
Following those complaints -- which Cohen contends are without legal merit -- Cohen acknowledged that he formed a Delaware-based shell company in October 2016 to facilitate the six-figure payment from that company to Clifford. But he claims that he was acting on his own, and without the knowledge of the candidate or involvement of the Trump Organization or the campaign.
The money, he says, came from personal funds drawn out of a home-equity line of credit.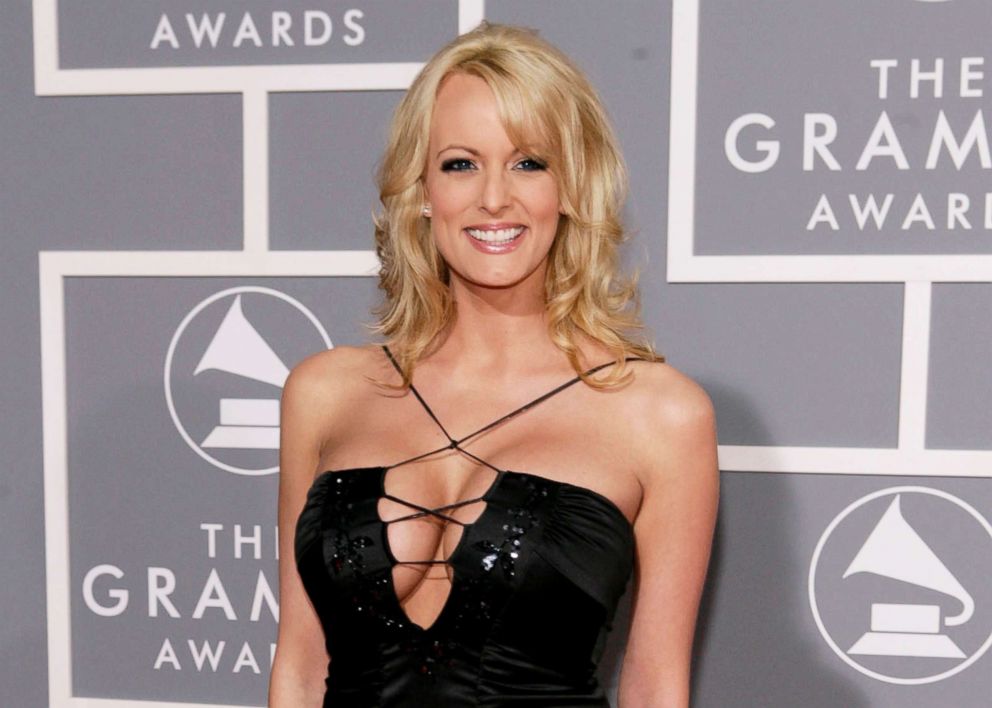 Earlier this month, Clifford sued Trump and Cohen's company in California state court, seeking to nullify the non-disclosure agreement. She alleges in court filings that the contract is void and not enforceable, in part because Trump -- allegedly using the alias David Dennison -- failed to sign it.
However, Clifford told Cooper that her former attorney and business pressured her to sign statements denying the affair, which Cohen later released publicly. Clifford said she was made to believe she had no choice but sign it.
Clifford added that someone told her, "They can make your life hell in many different ways."
Meanwhile, Cohen and Trump fired back against Clifford's lawsuit and moved the case to federal court, asserting in court filings that Clifford could be on the hook for damages of at least $20 million for her alleged breaches -- or threatened breaches of the agreement.
Clifford's attorney, Michael Avenatti, calls the damage claims "bogus" and has vowed to fight on behalf of his client.
"We are not going away and we will not be intimidated," Avenatti wrote on Twitter.
Prior to the broadcast of tonight's interview, Avenatti tweeted a photograph of a DVD in what appeared to be a safe, along with the hashtag, "#pleasedenyit."
And he then publicly cautioned the president and Cohen, during a CNN appearance, to be "very, very careful" about what they say about Clifford afterward.
Cohen's lawyer, Brent Blakely, sent a letter to Avenatti after the airing of the interview singling out Clifford's claims of the physical threat as "false and defamatory."
"I hereby demand that you and your client cease and desist from making any further false and defamatory statements about my client, that you immediately retract and apologize to Mr. Cohen through the national media for your defamatory statements on '60 Minutes,' and make clear that you have no facts or evidence whatsoever to support your allegations that my client had anything whatsoever to do with this alleged thug," Blakely wrote in the letter.
Avenatti and Clifford have yet to respond to the late-night letter sent by Blakely.