A man was shot and killed by a Pennsylvania police officer while across the street from Dorney Park amusement park, officials said.
Video of the shooting was posted on Facebook by someone who was watching nearby.
Lehigh County District Attorney Jim Martin told reporters that the man who was killed was interfering with traffic on Saturday, damaging cars on US Route 222.
"At least on one occasion he ripped a window out of a vehicle," according to Martin.
Police from South Whitehall Twp. responded to the scene where an officer "unfortunately" had to use his weapon and shot the man, Martin said.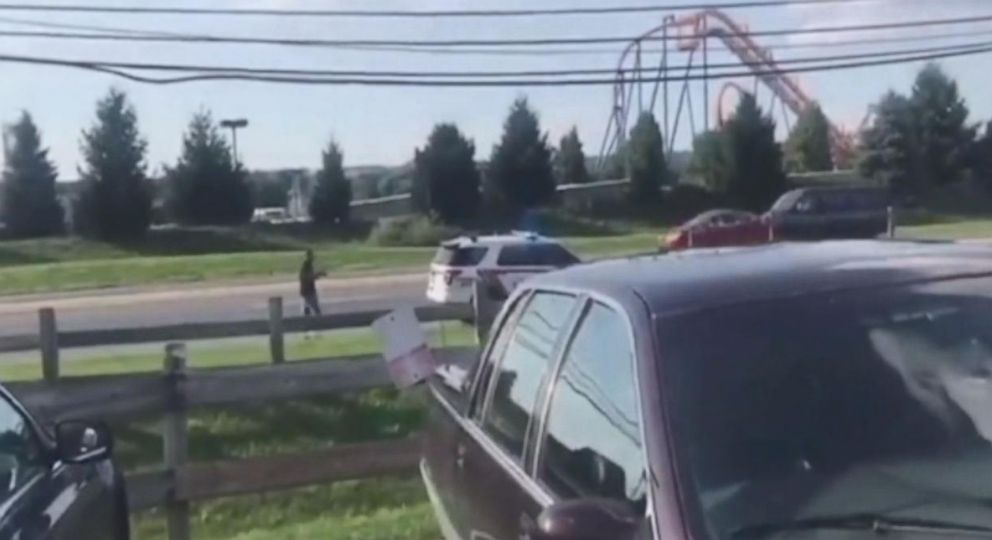 In the Facebook video, the man is standing near the passenger side of the police SUV. At first he starts to walk away from the vehicle, only to turn and walk back towards the officer.
He is ordered to get down on the ground by the officer as he gets closer.
As the man continues to move toward the officer, five gun shots are fired and the man falls to the ground.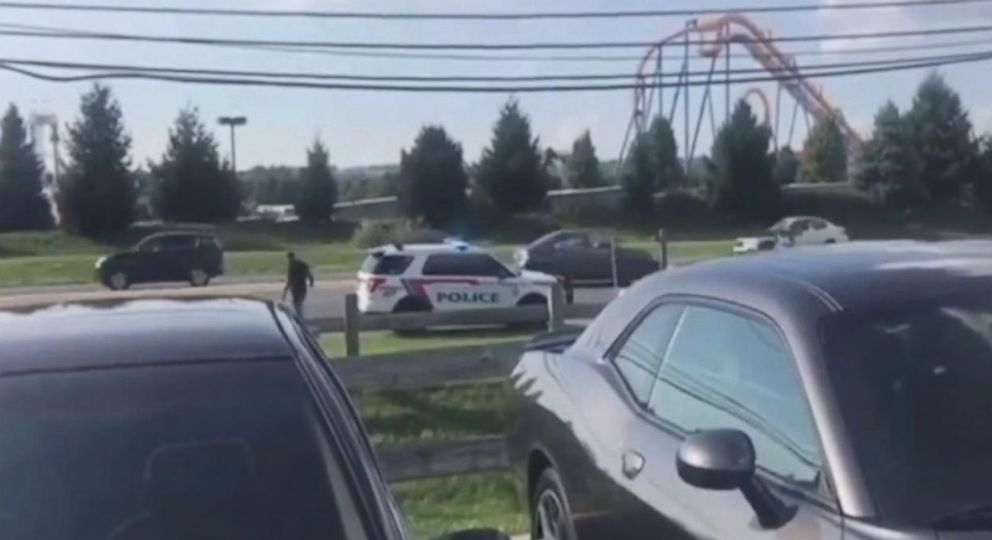 The man was transported to a nearby hospital where he was pronounced dead. His name has not been released.
It is unclear at this time if the man was armed at the time of the shooting.
The Pennsylvania State Police area now handling the investigation, along with the district attorney's office.
"It's very early in the investigation, the officers did respond for somebody in the area," said South Whitehall Township Police chief Glen Dorney. "They investigated, encountered, and the incident unfolded from there... We'll be speaking to everybody involved and looking for witnesses."