Let's state the obvious, immutable fact.
People hit tanning beds in accordance with a very simple idea: W.P.T.T.L.B.B.
White People Think They Look Better Brown.
It's an idea so deeply embedded in our culture that nothing can change it.
Except, perhaps, a new tax -- a tax on tanning.
Kris Hart owns a tanning salon in Washington, D.C. Don't even get him started on the federal tanning tax that kicks in this summer.
"Honestly, I think the tax was just something that was thrown in because they're trying to find a back-door way to tax middle-class Americans," said Hart.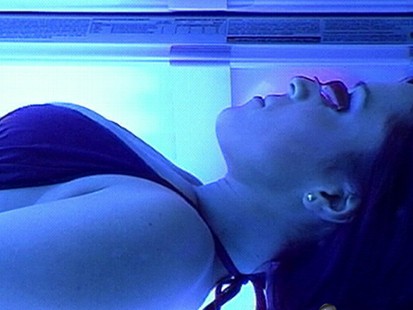 "Do I take it as a direct personal assault on this business? No, I don't look at it that way. I look at it as a tax on small business owners, as a tax on consumers. It's a tax on Americans."
Well every tax is a tax on Americans. But if you're Hart, whose thriving business is near George Washington University, a the new 10 percent tax is a direct threat.
"What am I going to do about the tax?" Hart asked. "I'm going to pass it on to my customers. And what's going to happen? I'm going to have less customers."
That's exactly what many supporters of the tanning tax want: less action on the tanning beds -- a lot less.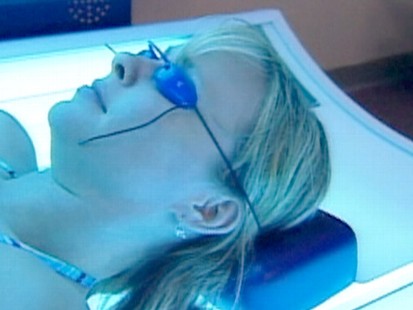 "I think the tax is a wonderful thing," said Dr. Deborah Sarnoff, a dermatologist and senior vice president of The Skin Cancer Foundation. "If I had my way, absolutely I would outlaw them."
Sarnoff wants Americans to give up tanning beds and, while they're at it, to give up tanning in sunlight too.
"We're really trying to get the message out there that tanning is so over," said Sarnoff.
Tanning Tax: The End of Tanning?
Really? It's already the end of W.P.T.T.L.B.B.? No. Far from it.
Not when the tanning bed industry alone is said to be a $5 billion-a-year business.
Not when being tan makes the old feel young and the young feel beautiful.
Not when there are fair-skinned young women like Francis Parker, an employee at Hart's salon, who can be called beautiful as she is but who, nevertheless, feels more so the more bronzed she is.
"Everybody here is doing it," said Parker. "It's very low-cost. We have so many events to go to. We have formals. We have graduation. It's nice to have a little bit of color. Look like you haven't been in the library all day."
But for all this -- for all the gleam and gloss and shimmer that comes with the tinge and the tone and the tincture -- Sarnoff has just one word to throw into the works.
That word is "cancer."
Dr. Sarnoff believes it's the word that can make tan look ugly.
"It's a human carcinogen," Sarnoff said of the UVA light used in tanning beds. "Many people don't realize that it's right up there with arsenic or plutonium or radon, carcinogens that are proven in humans."
Sarnoff hopes people will begin to think of tanning the way they think of tobacco.
Cancer has killed cool before. Smoking was so very cool, a habit for the healthy, for men on horses, for liberated women changing the world. But cancer made ashes of that image -- that plus some heavy taxes put on tobacco.
So the tanning war comes down to Snooki saying, "I like tan, Italian boys with muscles!" versus the Skin Cancer Foundation saying, in its new posters, "Tanning's 15 minutes are over," "Go with your own glow."
'Leather Belongs on a Handbag'
Sarnoff adds that tanning "is making your skin like leather. I always tell my patients leather belongs on a handbag, not your face or not your body."
So who's winning that tanning war? Considering that more than 30 million people use tanning beds -- loving that look they get in minutes for typically less than $10 a session -- it would seem that W.P.T.T.L.B.B. is winning.
What matters, Hart says, is just that you don't overdo it. In fact, tanning beds come with government-approved guidelines under which the maximum time you can spend in a bed is 12 minutes or less. All that is controlled at the front desk.
So if the dermatologists' side isn't changing minds yet, maybe the tanning tax will? That's the idea. It starts in July. We should know more by summer's end.