Capitol police find gun with 'giggle switch' after armed men crash into barricade
Police found a gun with a "giggle switch," which can turn it into a machine gun.
Capitol Police say two men crashed a stolen car into a barricade outside the Capitol, and led officers on a foot chase before they were arrested Sunday. Police recovered two handguns during their arrest -- one of which was modified to turn the weapon into a machine gun.
Police say on Sunday afternoon, Ricardo Glass and Onosetale Okojie, both 20 years old, were in a stolen white Infiniti Q50 idling at a green light by Union Station -- the shopping and transit hub just a few blocks from the Capitol building. Suspecting the driver could be impaired, an officer attempted to make a traffic stop, but the driver sped away, crashing into a Capitol vehicle barricade near 1st and D streets in Northeast D.C.
The two men got out of the car and ran away from the crash, which happened to be near the Capitol Police headquarters. Police chased them on foot and both were captured in the neighborhood.
In the car, police found a Glock handgun with a 22-round extended magazine. Hidden in a nearby flowerbed was a Glock with a "giggle switch," which can turn it into a machine gun, police said.
Both are facing several charges including carrying a pistol without a license, unauthorized use of a vehicle and unlawful possession of a machine gun.
Capitol Police said they have confiscated more than 30 guns so far this year.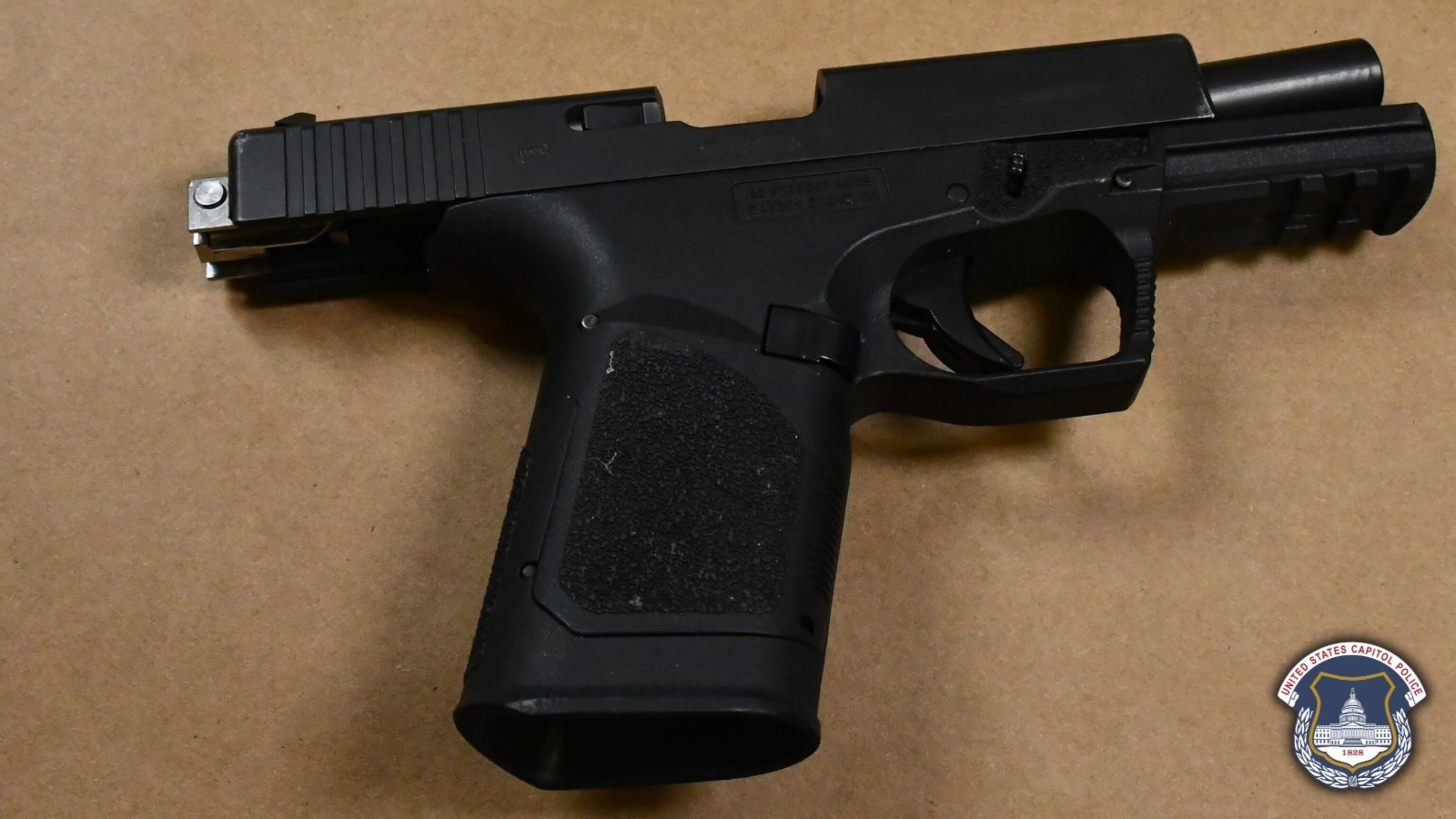 ABC News' Sarah Beth Hensley contributed to this report.