2018 gubernatorial races could provide 2020 snapshots
All eyes will be on key 2020 states for trends in the next White House race.
— -- There are 36 states and U.S. territories holding gubernatorial elections this year and these races could be the biggest referendum of all on President Donald Trump's presidency.
All eyes will be on key 2020 states to look for predictions regarding the next White House race, particularly what insights can be gained for which ever party takes power. And, even further down the road, the inhabitants of some of those gubernatorial mansions could play a big role during the redistricting process in 2022.
Some big races are on the map: Florida, which will be a key state in the 2020 presidential race; Michigan with its love of outsiders in 2016 -- Bernie Sanders won the Democratic primary and Trump won it in the general election; and Colorado, a key barometer of happenings in the West.
Here are some of the key gubernatorial races to watch.
In Sunshine State, gubernatorial hopefuls look for historic wins
By LISSETTE RODRIGUEZ
THE PLAYERS
Ron DeSantis
Republican
Current U.S. representative, has Trump's endorsement
Age: 39 (Sept. 14, 1978)
Adam Putnam
Republican
Florida's commissioner of Agriculture, former U.S. representative
Age: 44 (July 31, 1974)
Gwen Graham
Democrat
Former U.S. representative; daughter of Bob Graham, a former U.S. senator and governor of Florida
Age: 55 (Jan. 31, 1963)
Andrew Gillum
Democrat
Mayor of Tallahassee
Age: 39 (July 26, 1979)
THE STAKES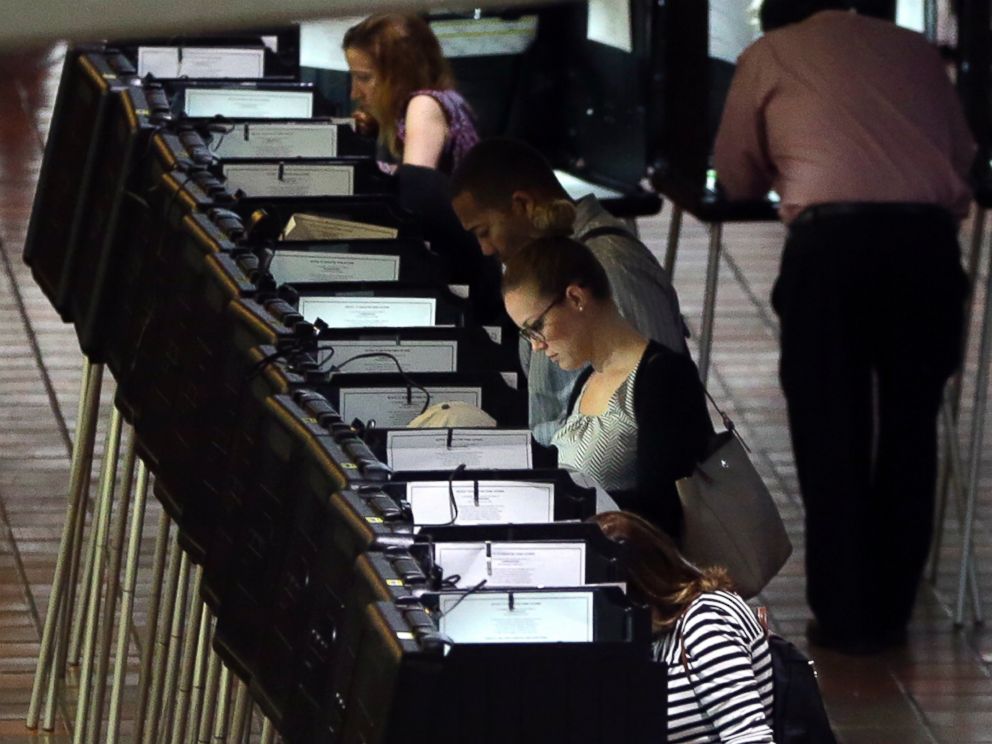 No state is likely as historically consequential in presidential elections as Florida — e.g., 2000 Bush vs. Gore — and we'll likely be seeing the Sunshine State's impact once again come 2018.
With Gov. Rick Scott unable to run again due to term limits, Florida voters from both major parties will have completely open primaries. Both parties can raise funds, but this year's election might come down to who's vouching for a candidate.
Republican front-runner, U.S. Rep. Ron DeSantis, has already received the name recognition and financial boost any Trump loyalist could wish for with the president's tweet celebrating his merits two weeks before DeSantis even announced he was running. But DeSantis is not short of challengers with former U.S. Rep. and current Florida Agriculture Commissioner Adam Putnam running on the campaign slogan "Florida First."
Sound familiar?
Florida's Democrats are hoping to use the election as a referendum on Trump and highlight issues that have affected their state like devastating hurricanes and economic development. Electing the first Democrat Floridian governor since 1994 wouldn't hurt the national party either.
Among the Democratic candidates are two mayors: Tallahassee Mayor Andrew Gillum and Miami Beach Mayor Philip Levine. Then there's the current Democratic front-runner, former U.S. Rep. Gwen Graham. She happens to be the daughter of Bob Graham, former Florida governor and senator.
However, with a late June filing deadline, the field of candidates could grow.
Key dates
Primary: Aug. 28
Democrat looks to make history in Georgia
By JEFFREY COOK
THE PLAYERS
Brian Kemp
Republican
Georgia secretary of state
Age: 55 (Nov. 2, 1963)
Stacey Abrams
Democrat
Former minority leader of the Georgia House of Representatives
Age: 44 (Dec. 9, 1973)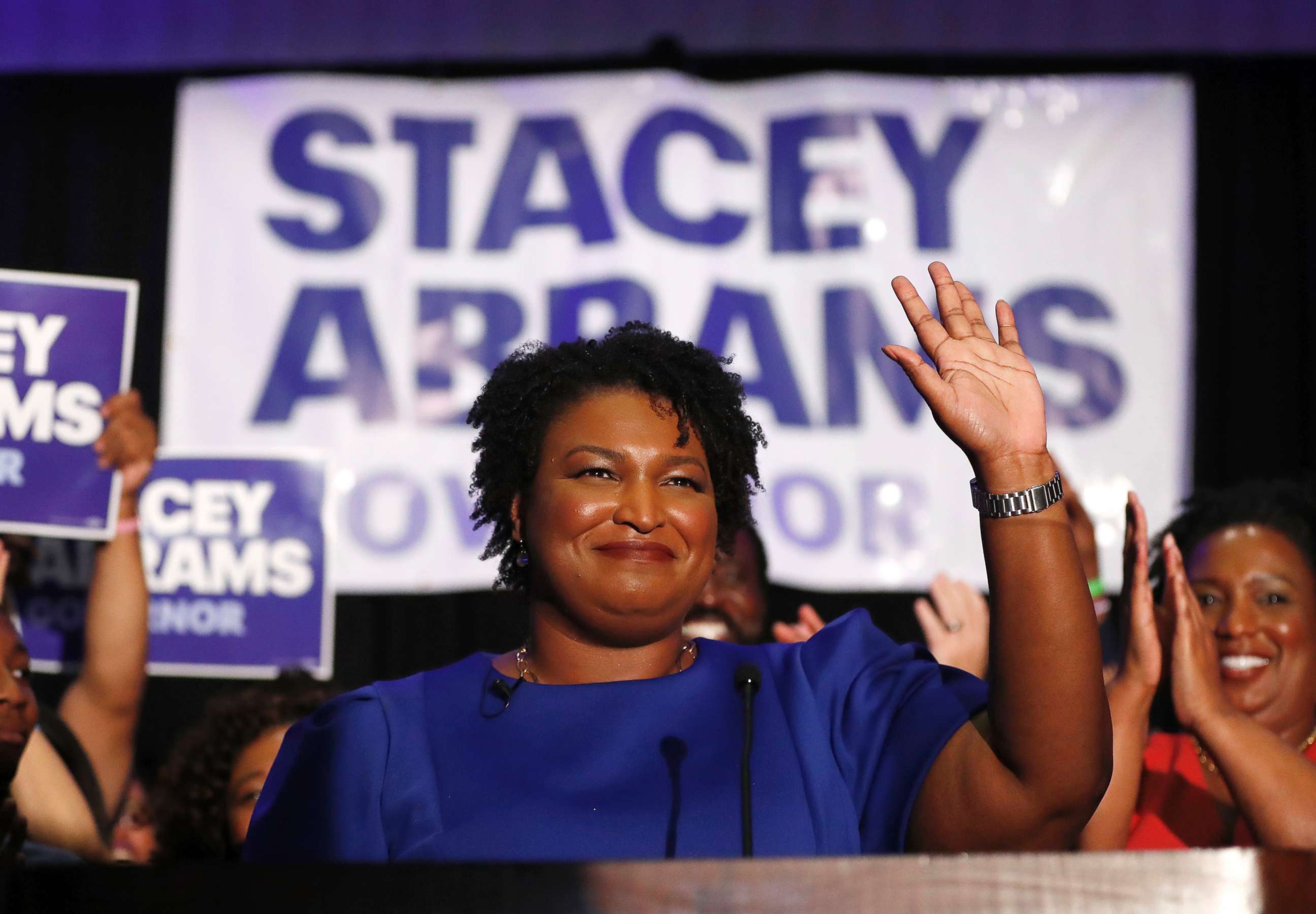 After leapfrogging his opponent and capturing the party's nomination in the Republican runoff, Georgia's secretary of state Brian Kemp will face Democrat Stacey Abrams in a November gubernatorial general election that will test Georgia's political identity.
Kemp, who is a white, small business owner, frames himself as the "politically incorrect" candidate who often caps off his eyebrow-raising comments with, "Yep, I just said that." The weight of the White House was behind Kemp, who more than made up the 13 points he trailed Cagle in the first round of voting.
Abrams, an Ivy League-educated progressive black woman, attacked her primary opponents who adjusted their message to appeal to the state's conservative traditions.
If elected, she would be the first black female governor in the country; a remarkable feat in a state that typically runs deeply red. She's drawn the outspoken support of Democratic heavyweights such as Sens. Cory Booker, Kamala Harris and Bernie Sanders.
Democrats hope that the Peach State, where the president defeated Hillary Clinton by 5 percent of the vote in 2016, can be propelled into a swing state by 2020. Republicans hope Abrams, who clings to down-the-line liberal policies, will prove be unable to attract the growing swath of moderates.
KEY DATES
Nov. 6: General Election
Michigan gubernatorial race a key Rust Belt pickup chance for Democrats
By JOHN VERHOVEK
THE PLAYERS
Brian Calley
Republican
Lt. Gov. of Michigan
Age: 40 (March 25, 1977)
Patrick Colbeck
Republican
Michigan state senator
Age: 52 (Oct. 7, 1965)
Bill Schuette
Republican
Attorney general of Michigan, former U.S. House representative
Age: 64 (Oct. 8, 1953)
Jim Hines
Republican
Physician
Age: 63 (June 14, 1955)
Bill Cobbs
Democrat
Former Xerox Corporation executive
Age: 65 (Nov. 11, 1953)
Abdul El-Sayed
Democrat
Physician, former Detroit health director
Age: 33 (Oct. 31, 1984)
Shri Thanedar
Democrat
Author and entrepreneur
Age: 62 (Feb. 22, 1955)
Gretchen Whitmer
Democrat
Former Ingham County Prosecutor, Michigan state Senate minority leader
Age: 46 (Aug. 23, 1971)
THE STAKES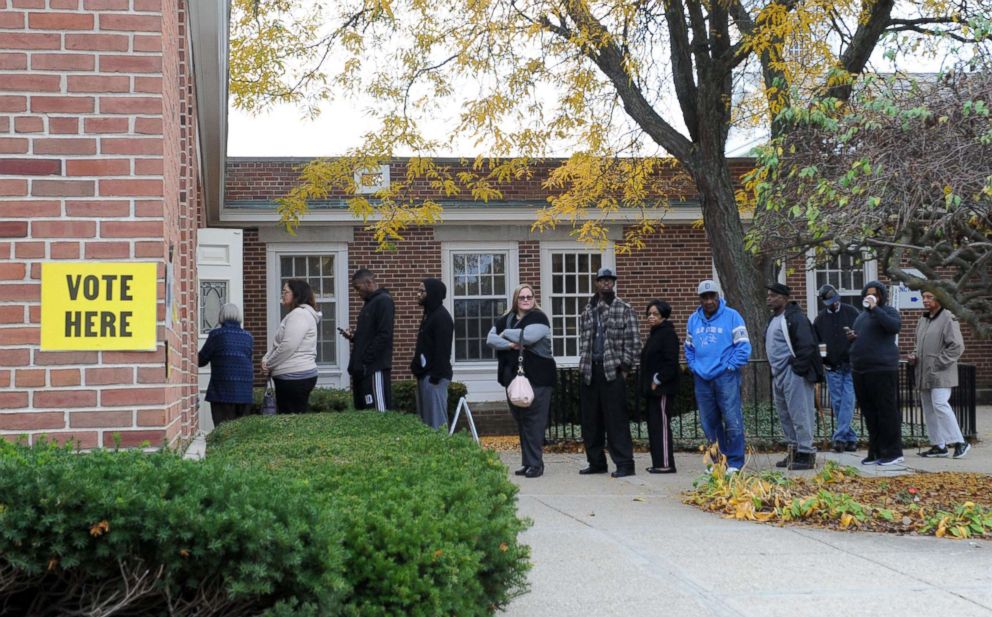 In 2016, Michigan embraced the populist outsiders. Bernie Sanders scored an unlikely upset in the state during the Democratic primaries and Donald Trump flipped the key Rust Belt state red at the presidential level for the first time since 1988.
In 2018 those same national dynamics are set to collide with some distinctly local ones. Republicans have held the governor's mansion in Michigan for the last eight years, and the party knows that the legacy of two-term incumbent Gov. Rick Snyder is on the line this year.
The state's unemployment rate has steadily declined since it was devastated during the 2008 financial crisis, but episodes like the Flint water crisis have fueled the economic and social anxiety that continues to linger through the first year of the Trump presidency. Jobs, taxes, immigration and infrastructure promise to be front and center in the race to succeed Snyder, and the primaries on both sides of the aisle have already begun to take shape in the race to succeed Snyder.
Michigan Attorney General Bill Schuette, already elected statewide twice as the state's top cop and endorsed by Trump last September, has jumped out to an early lead on the Republican side, but is still facing competition from Lt. Gov. Brian Calley, another winner of two statewide elections under Snyder, and state Sen. Patrick Colbeck.
Democrats have begun to coalesce around former Michigan State Senate Minority Leader Gretchen Whitmer, who has nabbed a few key early endorsements and has generated impressive initial fundraising numbers. Whitmer's main primary challengers, former Detroit health director Dr. Abdul El-Sayed and businessman Shri Thandear, are hoping to capitalize on the state and party's thirst for a populist outsider, and are attempting to paint her as a party insider that lacks progressive credentials.
KEY DATES
Aug. 7, 2018: Primary ElectionNov. 6, 2018: General Election
18 For 18' is ABC News' powerhouse political coverage of the 2018 midterm elections. To stay up to date, visit ABCNews.com and the ABC News app, and follow our midterm elections alerts.