Interested in
Midterm Elections?
Add Midterm Elections as an interest to stay up to date on the latest Midterm Elections news, video, and analysis from ABC News.
There are 36 states and U.S. territories holding gubernatorial elections this year and these races could be the biggest referendum of all on President Donald Trump's presidency.
All eyes will be on key 2020 states to look for predictions regarding the next White House race, particularly what insights can be gained for which ever party takes power. And, even further down the road, the inhabitants of some of those gubernatorial mansions could play a big role during the redistricting process in 2022.
Some big races are on the map: California, the biggest state in America in terms of GDP; Florida, which will be a key state in the 2020 presidential race; Michigan with its love of outsiders in 2016 – Bernie Sanders won the Democratic primary and Trump won it in the general election; and Colorado, a key barometer of happenings in the West.
Here are some of the key gubernatorial races to watch.
In Sunshine State, gubernatorial hopefuls look for historic wins
By LISSETTE RODRIGUEZ
THE PLAYERS
Ron DeSantis
Republican
Current U.S. Representative, has Trump's endorsement
Age: 39 (September 14, 1978)
Adam Putnam
Republican
Florida's Commissioner of Agriculture, former U.S. Representative
Age: 43 (July 31, 1974)
Gwen Graham
Democrat
Former U.S. Representative; daughter of Bob Graham, a former U.S. Senator and governor of Florida
Age: 55 (January 31, 1963)
Andrew Gillum
Democrat
Mayor of Tallahassee
Age: 38 (July 26, 1979)
THE STAKES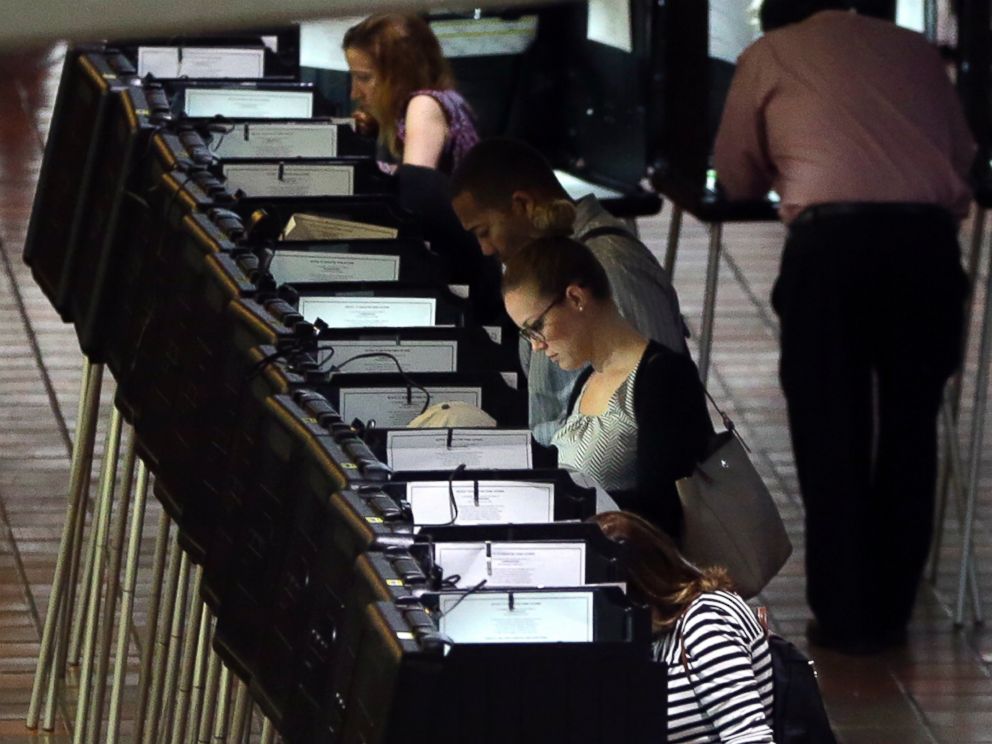 No state is likely as historically consequential in presidential elections as Florida — e.g., 2000 Bush vs. Gore — and we'll likely be seeing the Sunshine State's impact once again come 2018.
With Gov. Rick Scott unable to run again due to term limits, Florida voters from both major parties will have completely open primaries. Both parties can raise funds, but this year's election might come down to who's vouching for a candidate.
Republican front-runner, U.S. Rep. Ron DeSantis, has already received the name recognition and financial boost any Trump loyalist could wish for with the president's tweet celebrating his merits two weeks before DeSantis even announced he was running. But DeSantis is not short of challengers with former U.S. Rep. and current Florida Agriculture Commissioner Adam Putnam running on the campaign slogan "Florida First."
Sound familiar?
Florida's Democrats are hoping to use the election as a referendum on Trump and highlight issues that have affected their state like devastating hurricanes and economic development. Electing the first Democrat Floridian governor since 1994 wouldn't hurt the national party either.
Among the Democratic candidates are two mayors: Tallahassee Mayor Andrew Gillum and Miami Beach Mayor Philip Levine. Then there's the current Democratic front-runner, former U.S. Rep. Gwen Graham. She happens to be the daughter of Bob Graham, former Florida governor and senator.
However, with a late June filing deadline, the field of candidates could grow.
Key dates
Filing deadline: June 22 Primary: Aug. 28
A crowded field spells a referendum on the president in the Colorado gubernatorial race
By JEFFREY COOK
THE PLAYERS
Jared Polis
Democrat
Current U.S. Representative
Age: 42 (May 12, 1975)
Donna Lynne
Democrat
Current Lieutenant Governor
Age: 64 (October 27, 1953)
Steve Barlock
Republican
Former co-chairman of President Donald Trump's campaign in Colorado
Age: N/A
Walker Stapleton
Republican
Colorado State Treasurer
Age: 43 (April 15, 1974)
Noel Ginsburg
Democrat
Businessman/Entrepreneur/Philanthropist
Age: 58 (March 27, 1959)
Cynthia Coffman
Republican
Attorney General of Colorado
Age: 57
Doug Robinson
Republican
Denver investment banker
Age: 56 (October 29, 1961)
Cary Kennedy
Democrat
Former Colorado State Treasurer and Deputy Mayor of Denver
Age: 49 (June 20, 1968)
Victor Mitchell
Republican
Former State Representative, real estate lender
Age: 52 (December 12, 1965)
Mike Johnston
Democrat
Former State Senator
Age: 43 (November 17, 1974)
Erik Underwood
Democrat
Former U.S. Senate candidate, tech-media entrepreneur
Age: 38 (June 30th, 1979)
THE STAKES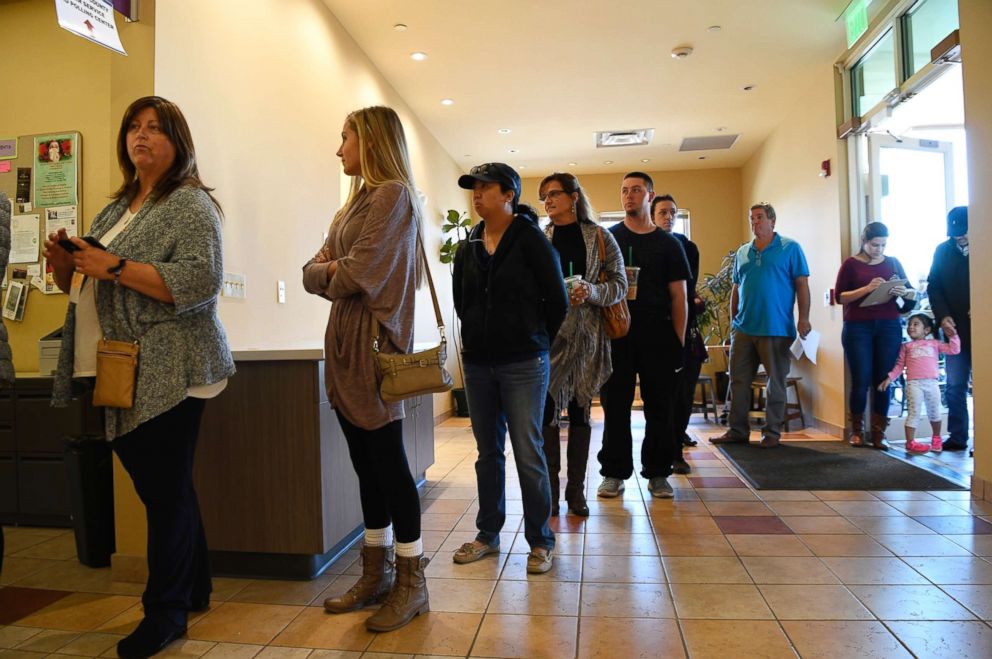 Colorado stayed Democratic in supporting Hillary Clinton in 2016, but remains as purple as a state can be.
Home to gun-owning liberals and marijuana-friendly conservative firebrands, the western state has put forward a large and eclectic group of candidates jumping into the fray for governor.
The Democratic field features an openly gay multimillionaire U.S. congressman from Boulder, Jared Polis, who promotes his experience, lofty energy goals and holds a distinct fundraising advantage.
Cary Kennedy, a former state treasurer and deputy mayor of Denver, has achieved strong fundraising results and key endorsements including a women's group and education leaders.
The current lieutenant governor, Donna Lynne, is also aiming to become the first female governor of Colorado and is touting her experience.
A young former Republican U.S. Senate candidate, Erik Underwood, says Donald Trump was the last straw in his swing to blue. Two other top Democratic candidates include former state senator Mike Johnston, and a successful manufacturer and philanthropist, Noel Ginsburg.
More than 10 years have passed since a Republican served Colorado as chief executive. As a state with purple veins, Republicans are aiming to seize the swing voters in search of change.
One candidate is eager to tie his bid to the president. Steve Barlock, the state co-chairman of the Trump campaign, is the anti-illegal immigration, nationalist side of the GOP primary. He announced his candidacy on Independence Day, dawns American-flag shirts and frequently cheers to "drain the swamp."
The Republican ticket also features state Attorney General Cynthia Coffman and former state representative Victor Mitchell.
Relatives of the Bush and Romney families, Walker Stapleton and Doug Robinson respectively, have boasted moderate conservative stances, further revealing a deep split within the Republican party; a split so tangible, that former congressman Tom Tancredo, widely considered a front-runner for the Republicans, suddenly dropped out in January citing the party's divide.
KEY DATES
March 20: Candidate filing deadline
June 26: Primary Election
Nov.6: General Election
Michigan gubernatorial race a key Rust Belt pickup chance for Democrats
By JOHN VERHOVEK
THE PLAYERS
Brian Calley
Republican
Lieutenant Governor of Michigan
Age: 40 (March 25, 1977)
Patrick Colbeck
Republican
Michigan State Senator
Age: 52 (October 7, 1965)
Bill Schuette
Republican
Attorney General of Michigan, former U.S. House Representative
Age: 64 (October 8, 1953)
Jim Hines
Republican
Physician
Age: 63 (June 14, 1955)
Bill Cobbs
Democrat
Former Xerox Corporation executive
Age: 65 (November 11, 1953)
Abdul El-Sayed
Democrat
Physician, former Detroit health director
Age: 33 (October 31, 1984)
Shri Thanedar
Democrat
Author and Entrepreneur
Age: 62 (February 22, 1955)
Gretchen Whitmer
Democrat
Former Ingham County Prosecutor, Michigan State Senate Minority Leader
Age: 46 (August 23, 1971)
THE STAKES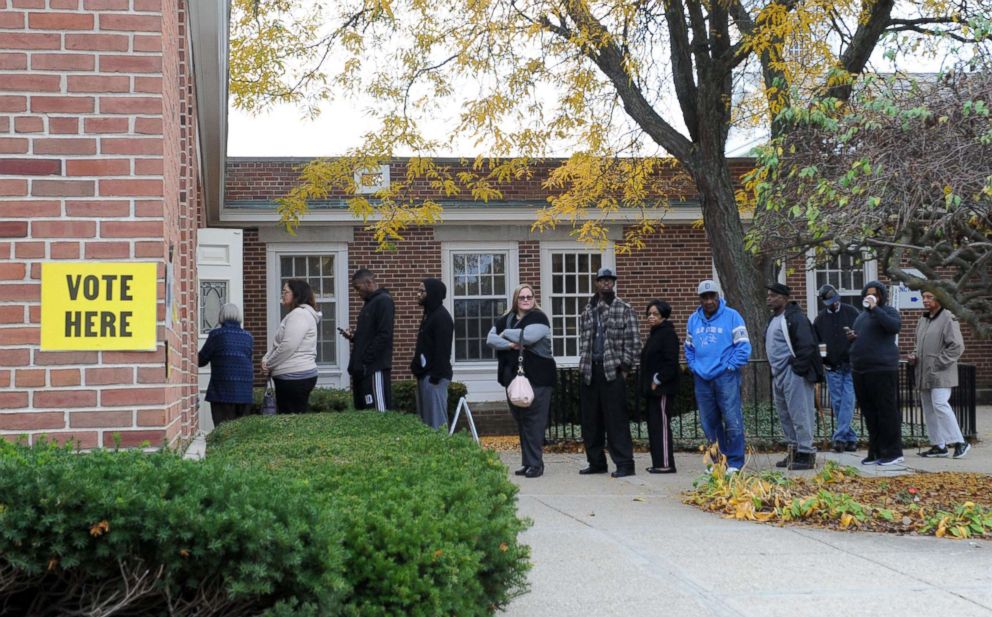 In 2016, Michigan embraced the populist outsiders. Bernie Sanders scored an unlikely upset in the state during the Democratic primaries and Donald Trump flipped the key Rust Belt state red at the presidential level for the first time since 1988.
In 2018 those same national dynamics are set to collide with some distinctly local ones. Republicans have held the governor's mansion in Michigan for the last eight years, and the party knows that the legacy of two-term incumbent Gov. Rick Snyder is on the line this year.
The state's unemployment rate has steadily declined since it was devastated during the 2008 financial crisis, but episodes like the Flint water crisis have fueled the economic and social anxiety that continues to linger through the first year of the Trump presidency. Jobs, taxes, immigration and infrastructure promise to be front and center in the race to succeed Snyder, and the primaries on both sides of the aisle have already begun to take shape in the race to succeed Snyder.
Michigan Attorney General Bill Schuette, already elected statewide twice as the state's top cop and endorsed by Trump last September, has jumped out to an early lead on the Republican side, but is still facing competition from Lieutenant Gov. Brian Calley, another winner of two statewide elections under Snyder, and State Sen. Patrick Colbeck.
Democrats have begun to coalesce around former Michigan State Senate Minority Leader Gretchen Whitmer, who has nabbed a few key early endorsements and has generated impressive initial fundraising numbers. Whitmer's main primary challengers, former Detroit health director Dr. Abdul El-Sayed and businessman Shri Thandear, are hoping to capitalize on the state and party's thirst for a populist outsider, and are attempting to paint her as a party insider that lacks progressive credentials.
KEY DATES
April 24, 2018: Candidate filing deadline August 7, 2018: Primary Election November 6, 2018: General Election
Former big city mayors vie for California governor
THE PLAYERS
Gavin Newsom Democrat Current Lt. Governor of California, Former San Francisco Mayor Age: 50, 10/10/67
Antonio Villaraigosa Democrat Former Mayor Of Los Angeles (2005-2013) Age: 65, 1/23/53
John Chiang Democrat Current California State Treasurer Age: 55, 7/31/62
Delaine Eastin Democrat Former California State Superintendent of Public Instruction Age: 70, 8/20/47
Travis Allen Republican Current California State Assembly Member Age: 44, 9/14/73
John Cox Republican Businessman Age: 62, 7/15/55
THE STAKES
California will have a new chief executive by the end of the year, and with one in eight Americans hailing from the Golden State, it's no surprise California is often a trendsetter for national politics. The state's current term-limited governor, Democrat Jerry Brown, has been a fixture in state politics since the 1970s. With business booming and the budget woes of the Great Recession in the rearview mirror, new blood in Sacramento could define how the state operates for a generation to come.
The race is shaping up to feature six serious candidates: four Democrats, and two Republicans. California's unique primary system calls for the two highest vote-getters from the primary, regardless of party, to advance to the general election. Given the state's liberal politics, it is likely the general election will see a race between two Democrats.
It's a battle of the former mayors for the Democrats — San Francisco vs. Los Angeles.
An early leader in polls is former San Francisco mayor, and the state's current lieutenant governor, Gavin Newsom. Newsom announced his 2018 campaign for governor in early 2015, and ran against Gov. Brown for a short time early in the 2010 election cycle. Newsom will face off against former Los Angeles Mayor Antonio Villaraigosa, who left office in 2013 after serving two terms. The Democratic field is rounded out by John Chiang, the current Treasurer of California, and Delaine Eastin, an educator who served in California's state assembly and as one of the state's top education officials.
Republican efforts to retake the Governor's Mansion are led by Travis Allen, a state assemblyman who is running on a platform of reducing California's notoriously high state taxes.
The Orange County Republican is known around the state for his efforts to repeal a recently enacted 12-cent increase in California's already high gas taxes. Multiple recent polls show the repeal effort popular with a majority of California voters. Also running for the GOP is John Cox, a venture capitalist who is funding his campaign with more than $1 million in his own money. Cox is known for fighting corruption, proposing a state ballot initiative in 2016 that would require elected officials to wear logos of their top 10 donors on their suits, much like race car drivers.
KEY DATES
Candidate filing deadline: March 9, 2018 Primary Election: June 5th, 2018 (top two candidates advance regardless of party) General Election: November 6th, 2018
18 For 18' is ABC News' powerhouse political coverage of the 2018 midterm elections. Coverage kicks off Sunday on "This Week with George Stephanopoulos," featuring a report on the 2018 midterms and the special House of Representatives election taking place next month in Pennsylvania. Coverage continues on "Nightline" on Monday. To stay up to date, visit ABCNews.com and the ABC News app, and follow our midterm elections alerts.